Ben Affleck Attempts To Walk Back His Controversial Comments About Jennifer Garner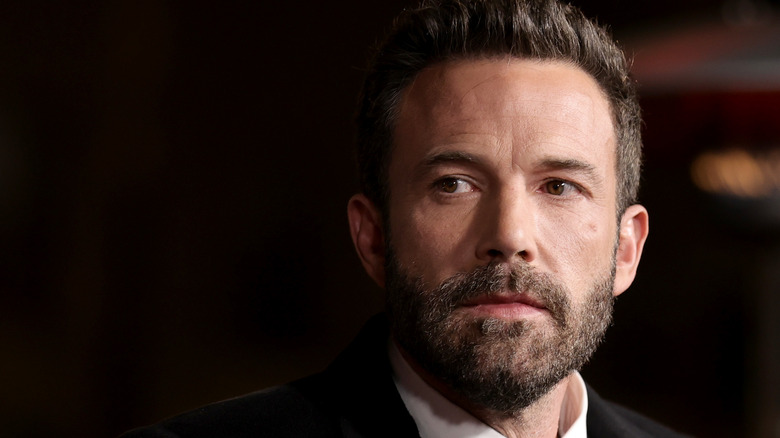 Amy Sussman/Getty Images
Ben Affleck is doing damage control after comments he made about his marriage to Jennifer Garner had the internet turning against him. In case you missed it, the actor gave an interview to Howard Stern this week and seemed to blame his ex for his alcohol addiction, saying in part that if the couple remained married, "I'd probably still be drinking. It's part of why I started drinking ... because I was trapped. I was like 'I can't leave 'cause of my kids, but I'm not happy, what do I do?' What I did was drink a bottle of scotch and fall asleep on the couch, which turned out not to be the solution" (via People).
The backlash was swift, with Twitter erupting with criticism of Affleck's seemingly selfish remarks. "After all his struggles, his ex wife Jennifer Garner, the mother of his three children, supported him for years through it then he gets on Howard Stern's show and blames her for his drinking. Excuse me!" one person tweeted. "When you can't accept that your drinking problem is because of you, you still have a drinking problem. Jennifer Garner didn't drive Ben Affleck to drink, she did however drive him to rehab probably saving his life," someone else said.
Now, the star is walking back his comments in a new interview with Jimmy Kimmel (via Page Six).
Ben Affleck says his comments are not indicative of who he is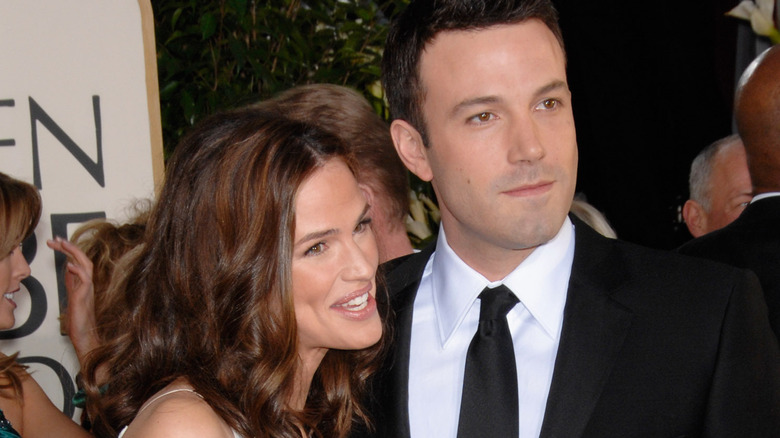 Featureflash Photo Agency/Shutterstock
While appearing on "Jimmy Kimmel Live," the dad of three tried to clarify what he meant when he chose to discuss his marriage with Stern and millions of listeners (via Page Six).
"I was really happy with it," Affleck said about the wide-ranging interview — that is until he saw the backlash online. "I was like, what is this?" he said, adding outlets used his quote about Garner as "clickbait." The star said the media "had literally taken the conversation that I had had for two hours and made it seem as if I was saying the exact opposite of what I had said." He added, "It said that I had blamed my ex-wife for my alcoholism, that I was trapped in this marriage — just made me out to be the worst, most insensitive, stupid, awful guy."
The Oscar winner also said, "It's the exact opposite of who I am, what I believe, and I would never want my kids to ever say a bad word about their mom." Per BuzzFeed, Affleck also talked about his "respect" for Garner while speaking to Stern.
At time of writing, Garner had not responded to her ex's comments.