Was Bob Saget Really An Oscar Winner?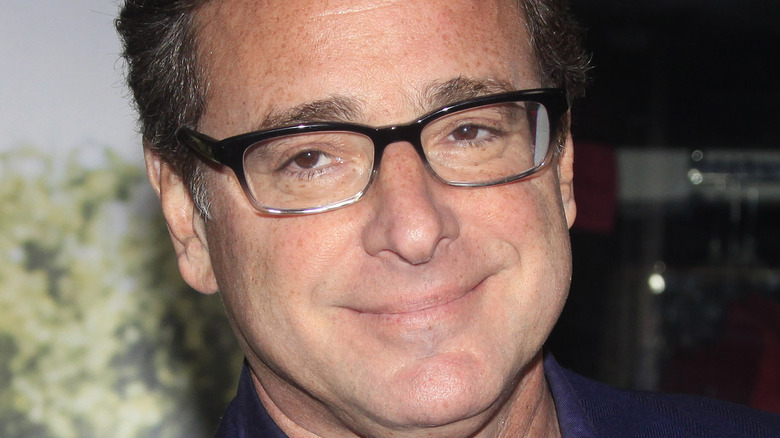 Joe Seer/Shutterstock
Comedian and actor Bob Saget was found dead in a hotel room on Jan. 9, 2022, after performing a comedy show in Ponte Vedra Beach, Florida. According to CNN, no signs of foul play or drug use were found to be the cause of the 65-year-old's unexpected death. 
Over the years, Saget has been a beloved fixture on television, appearing as father Danny Tanner on "Full House" and, more recently, on "Fuller House." You also might recognize his voice as the narrator for Ted Mosby's future self on "How I Met Your Mother." 
Before he became a national television fixture, Saget attended Temple University and, after graduating in 1978, went on to pursue another degree from the prestigious film school at the University of Southern California. But he quit shortly after enrolling to perform stand-up comedy, according to CNBC.
Apart from acting and stand-up, Saget also tried his hand at directing. Over the years, he has directed HBO's "The Mind of the Married Man," "Dirty Work," and "For Hope." The latter was based on the battle that Saget's sister, Gay, faced against the tissue disease scleroderma, per CNBC. 
"In my career I've had the fortune of being able to work continually in radically diverse creative worlds," Saget wrote in his 2014 memoir, "Dirty Daddy," per NPR. "By day I've done some of the most family-friendly TV imaginable. Then, often in the same day, I've gone onstage in the L.A. comedy clubs and whirled off with an adolescent's delight about my grandma's projectile diarrhea."
Bob Saget won a student Academy Award for his work on a documentary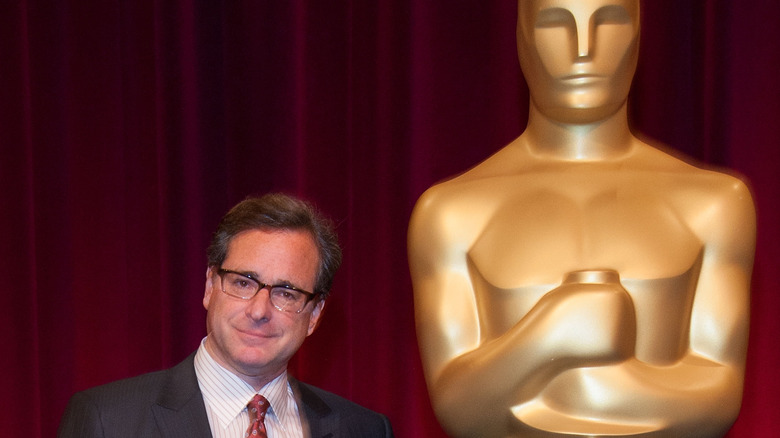 Valerie Macon/Getty Images
Back in 1978, when Bob Saget was just 21 years old, he won a Student Academy Award for his documentary film, "Through Adam's Eyes," which followed the journey of his then-7-year-old nephew as he went through facial reconstructive surgery, according to USA Today. He made the film while attending Temple University. 
"My nephew narrated it, which made it charming really," Saget said while hosting the 2013 Student Academy Awards. "It was very sweet. It was a remarkably exciting thing. It's not like winning a radio contest. It's the Academy. It's a tremendous ego boost."
According to the Oscars website, the Student Academy Awards were established in 1972 to provide awards and cash grants to filmmakers in a variety of categories, including animation, documentary, and live-action narratives. Past Student Academy Awards winners include Spike Lee, Robert Zemeckis, and Trey Parker.
Saget recounted a hilarious encounter with director Woody Allen while staying at the Beverly Hilton Hotel prior to accepting his Student Academy Award. 
"I was 21 years old and I walked up to Woody Allen, which is something you just don't do," Saget said while hosting the 2013 Student Academy Awards, per USA Today. "I said, 'Mr. Allen I'm a giant fan, and I just won a Student Academy Award and out of respect to you, I'm not accepting it either.'" 
However, the future television star did accept the award, and the rest is history.