The Cast Of How I Met Your Mother Reacts To Bob Saget's Death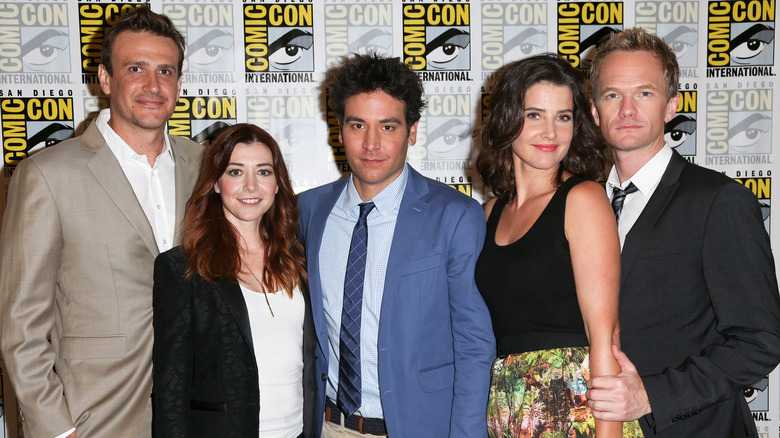 Imeh Akpanudosen/Getty Images
Although Bob Saget never showed his face on an episode of "How I Met Your Mother," the actor was a huge presence on the hit comedy series. Saget's voice was heard on each and every episode of the show as an older version of the series' lead character, Ted Mosby, who was narrating the story. Of course, when the news of Saget's untimely death broke online, many of those who knew him from "HIMYM" began to speak out about his passing (via Us Weekly).
Neil Patrick Harris, who played Barney Stinson on the series, tweeted, "Absolutely stunned to hear about Bob Saget. He was always so kind and generous and hilarious. Gone too soon. #RIP." The show's co-creator, Carter Bays also paid tribute to the late actor. "There was simply no better guy. He was the best. Sending love to the many, many, many people who are heartbroken right now. I can't think of anyone whose memory will be more of a blessing," he said.
Fellow co-creator Craig Thomas also shared his thoughts on Saget's passing. "I don't even know what to say about Bob Saget. I loved him and was so lucky to work with someone so funny, soulful and kind. His role on ['How I Met Your Mother'] was a voice in the future, looking back on all of life's complexity with a smile, and that's how I'll always remember him," he tweeted.
However, it was actor Josh Radnor who gave the most emotional statement following Saget's death.
Josh Radnor pens heartfelt tribute to Bob Saget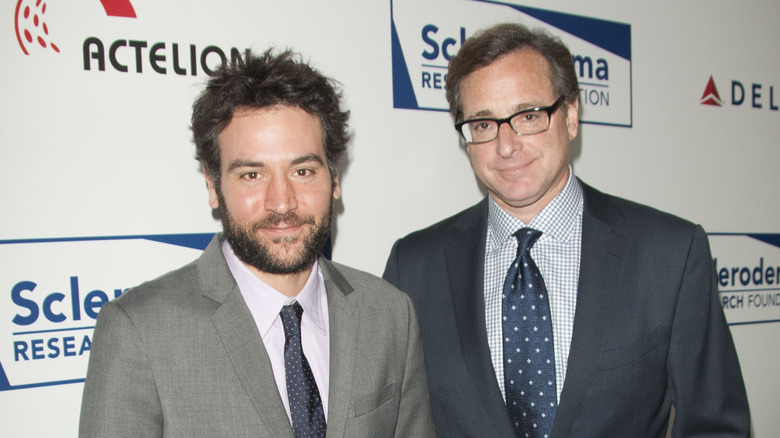 Michael Bezjian/Getty Images
Josh Radnor was heartbroken to learn of Bob Saget's death. The two actors lovingly shared the role of Ted Mosby on "How I Met Your Mother," and formed a friendship in the process (via Us Weekly). "Bob Saget was the older wiser 'me' for nine years on 'How I Met Your Mother.' He was the kindest, loveliest, funniest, most supportive man. The easiest person to be around," Radnor tweeted. "I had so much imposter syndrome when 'HIMYM' started, thought I'd be found out, kicked off set [and] sent home. When I'd run into Bob on the Fox lot in those early days he'd gush over my performance [and] tell me how he was studying me to make sure his vocal performance felt right," he continued.
Radnor went on to speak of the pair's personal relationship. "We had a very special bond from Day 1, were never out of touch for long. We found a way to grab dinner once a year, even after 'HIMYM' wrapped. We went to see each other in our Broadway plays. We talked a lot about how to live a meaningful life amidst all the chaos," he said, adding, "We adored each other and we told each other."
"I'm endlessly grateful that 'HIMYM' brought Bob Saget into my life. I'll hear his voice in my head for the rest of my days," Radnor concluded his heartfelt tribute to his late friend.