How Kate Middleton Takes After The Queen Mother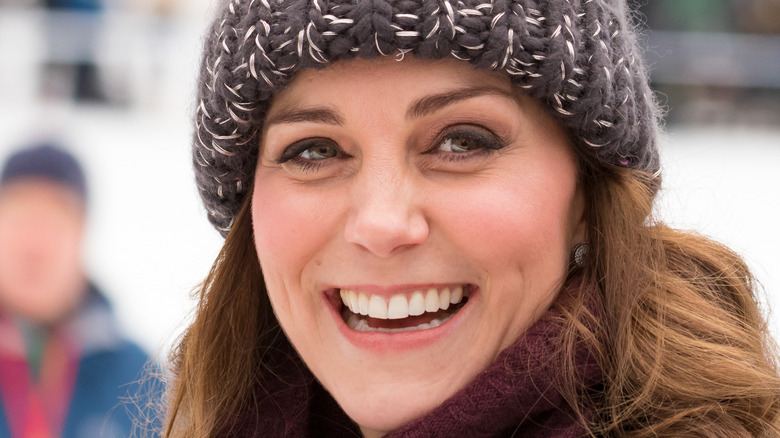 Per Grunditz/Shutterstock
Over the weekend Kate Middleton turned 40, and during her celebratory birthday weekend, she honored both the late Princess Diana of Wales and the U.K.'s reigning monarch in her garb. According to Elle, Middleton, who's very in tune with the royal family and has sworn her devotion to it, honored in her 40th birthday portraits these two esteemed members of the royal family by wearing a pair of their respective earrings. This isn't a first for the Duchess of Cambridge, who has historically been a proponent of upholding the royal lineage and memory through jewelry, but it's something that never goes unnoticed.
Middleton's made bold statements about her life choices, but they all seem to be rooted in the ideas of united families and love. This, too, translates to how Middleton takes after Queen Elizabeth the Queen Mother. According to Royal.uk, Elizabeth was born in 1900 and married the man who would later become king in 1923. Then, upon his ascension to the throne in 1936 due to his brother's abdication, King George IV's wife, Elizabeth, became his reigning queen. She remained queen until George's death in 1952. She ultimately died in 2002.
Now, some are finding similarities shared between Middleton and the queen mother, and they're more striking than you may think.
Kate Middleton's fashion and dispositions make her the most like the queen mother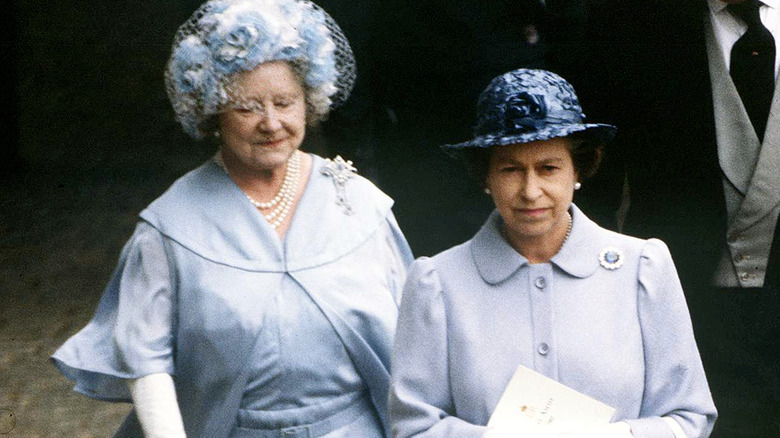 Kypros/Getty Images
The queen is relying on Kate Middleton more than ever, and perhaps this is because the Duchess of Cambridge reminds her of her mother, Queen Elizabeth the Queen Mother. After all, Elizabeth is 95 years old now and is beginning to pass down her reigns to her children and grandchildren.
According to Express, Jamie Lowther-Pinkerton, who previously acted as Middleton and Prince William's principal private secretary and even one of Prince George's godfathers, believes Middleton to be incredibly like the late royal. "When I was a 23-year-old I was the Queen Mother's equerry for a couple of years," he explained. "The Duchess reminds me so much of her. In a funny sort of way, she has got the same temperament. Like the Queen Mother, she is incredibly polite to everybody. She takes time to talk to people."
He also generally said, "She has that almost old-fashioned, Queen Mother attitude to drama — she just doesn't do it." The Times even notes that Middleton's style resembles that of the icon, and this isn't too surprising. Middleton's fashion is an acknowledgement of where both she and the crown have come from while slightly modernizing it, meaning she's very in tune with the fashions of the past. In all of these ways, Middleton tries to act as a bridge for the past to the present and the future.