Here's What Bob Saget Said In His Heartbreaking Final Interview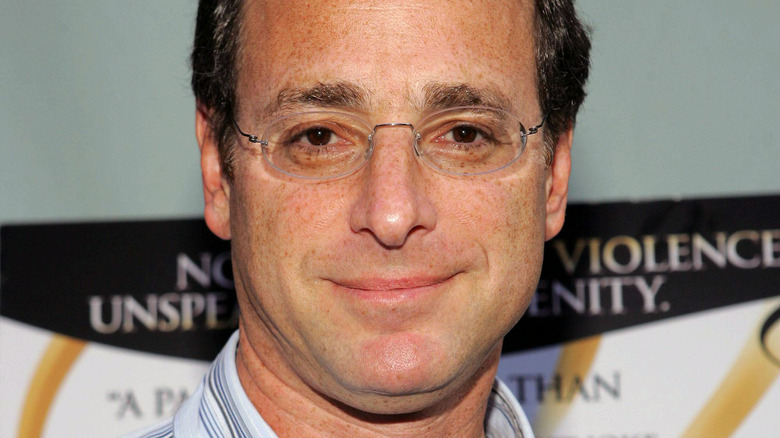 Everett Collection/Shutterstock
Bob Saget, best known for his role as the devoted single father Danny on "Full House" died suddenly on January 9, 2022 (via TMZ). He was 65. News broke that he had been found in a hotel room in Orlando, Florida in the midst of a nationwide comedy tour. While the police have not yet discovered his cause of death, they have ruled out foul play and drug use. "We are devastated to confirm that our beloved Bob passed away today," the Saget family shared in a statement (via CNN). "He was everything to us and we want you to know how much he loved his fans, performing live and bringing people from all walks of life together with laughter."
He may have died at a young age, but Bob Saget had an illustrious career, starring as both the host of "America's Home Videos" and as the narrator in "How I Met Your Mother," among other esteemed roles (via IMDb). Not only did Saget play a beloved patriarch and widowed father in "Full House," but he also played a very similar role in a series titled "Raising Dad" alongside Kat Dennings and Brie Larson. Saget had a profound impact as a father figure for many young child actors, including Mary-Kate and Ashley Olsen and Candace Cameron Bure, but he also had mentors of his own. Keep reading to hear more about the person he praised in his final interview.
Bob Saget paid tribute to one of his late father figures in his final interview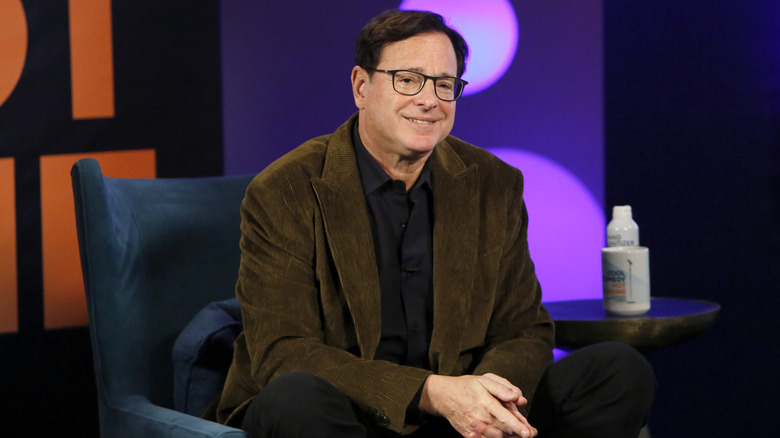 Rachel Murray/Getty
On Wednesday, a mere few days before his death, Saget was featured on News4JAZ to promote his "I Don't Do Negative Comedy" tour, as noted by The Daily Mail. In the interview he opened up about Lew Klein, both a former American Bandstand producer and a Temple University professor. "You're gonna make me cry, he was like a dad to me," Saget said of Klein. Saget, a Temple University alum, also revealed that it was Klein who got his foot in the comedy door by helping him land an internship on "The Mike Douglas Show." "Lew Klein cared so much about students, I've had a couple of those teachers," Saget continued. "When you get a teacher like that in your life, it's a real gift." Klein died in 2019 after six decades in the education industry.
In his final interview, Saget alluded to his upcoming trip to Orlando, as well as how his comedic style has changed over the years. "I don't talk politics, I don't talk religion, I just want to make people laugh and I don't want dissension in the room," he shared. "Everywhere you are, you're making people feel better, and that's my job."