The Full House Parody Bob Saget Filmed Before His Death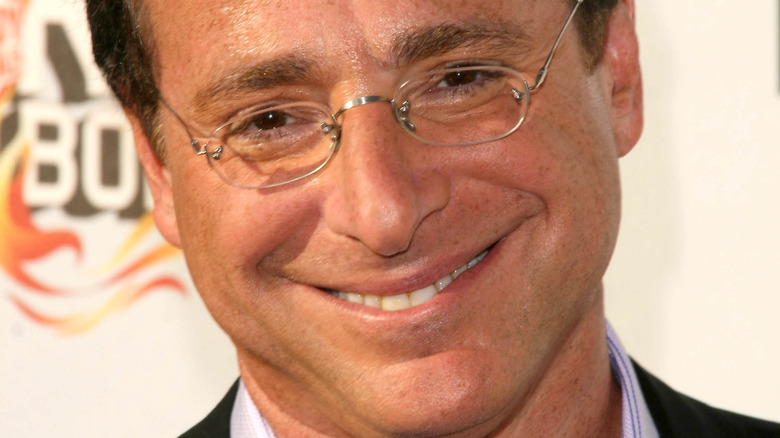 s_bukley/Shutterstock
Comedian and actor Bob Saget was found dead in a hotel room on Jan. 9, 2022, after performing a comedy show in Ponte Vedra Beach, Florida. According to CNN, no signs of foul play or drug use were found to be the cause of the 65-year-old's unexpected death. Over the years, Saget has been a beloved fixture on television, appearing as father Danny Tanner on "Full House" and, more recently, on "Fuller House."
Though he has appeared in countless other television shows and movies, Saget's role in "Full House" has made him an icon of sorts all around the world. Since "Full House" wrapped in 1995, the cast, which includes John Stamos, Candace Cameron Bure, Jodie Sweetin, Dave Coulier, and Mary-Kate and Ashley Olsen, have remained close. "I'm close with all the kids," Saget told CNN's Jake Tapper, per CNN. "It doesn't happen a lot in the world where you stay close with all the people. We're an unusual cast in that way that I have been able to remain close with everybody, because I don't take eight years of my life lightly and then the other five or six years, six seasons."
Aside from appearing on "Fuller House," Saget also spent his last few years paying tribute to his most famous television role on TikTok.
Saget filmed a COVID-19-inspired version of Full House on TikTok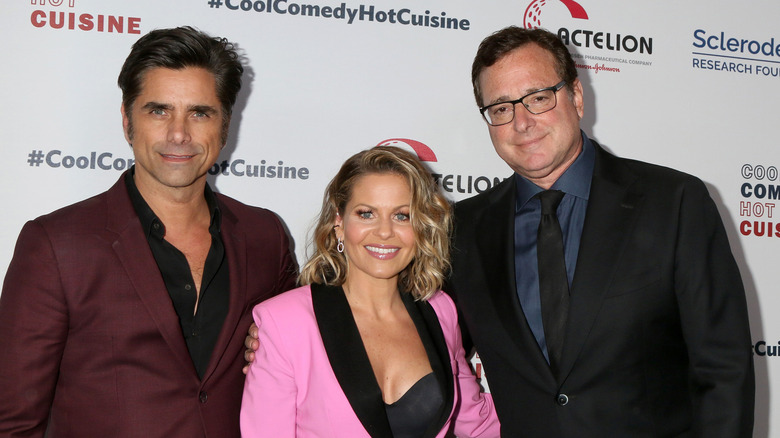 Kathy Hutchins/Shutterstock
In April 2020, just a month after the COVID-19 pandemic significantly impacted the lives of many people around the world, the cast of "Full House" turned to TikTok to bring just a bit of humor and levity to the situation. In a video posted to TikTok, "Full House" cast members John Stamos, Bob Saget, Dave Coulier, Candace Cameron Bure, Jodie Sweetin, Andrea Barber, and even the show's creator, Jeff Franklin, filmed a new take on the iconic "Full House" theme song, called "Full Quarantine." Each cast member performed a different act associated with quarantining during the pandemic. For example, Stamos lathered on hand sanitizer, Bure plunged a toilet, Coulier went fishing for a slice of pizza, Sweetin refused to wake up, and Barber rooted through the refrigerator. The end of the video contained a message of hope for its viewers: "Stay safe, and stay home. Unlike 'Full House,' this will all go away."
Saget was an active personality on TikTok, often posting comedic quips from his travels on tour and even, on occasion, appearing with fellow "Full House" cast members, like Stamos, to poke fun at the show and themselves.
Since his death was made public, numerous tributes about his life and legacy have come from his "Full House" cast members. "This one hurts. He had the biggest heart of anyone in Hollywood. He gave the biggest hugs. I am gutted that I will never be able to hug him again. Bob ended every text, every interaction with 'Love you,'" Barber wrote in an Instagram post.