Kelli Giddish Reveals What It's Like To Kiss Peter Scanavino On Law & Order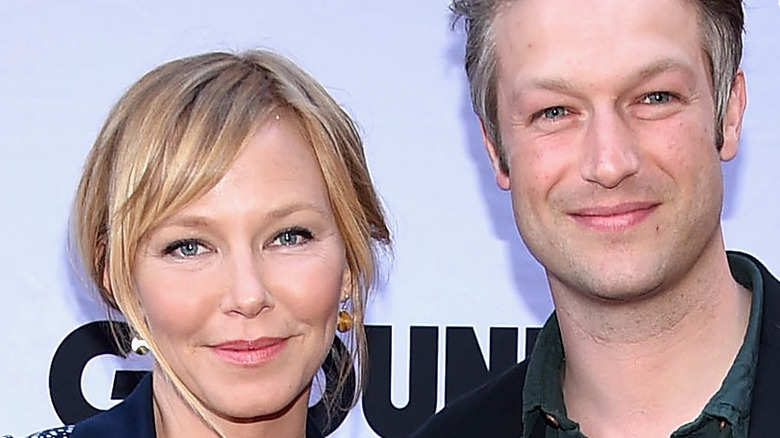 Dimitrios Kambouris/Getty Images
For the most part, "Law & Order: SVU" is an episodic show, meaning that each episode has a self-contained storyline and you don't need to watch every episode to understand what's happening (via What To Watch). So while this can make for a satisfying experience — seeing resolution to a problem within an hour-long episode of television — it doesn't leave a lot of room for the development of its main characters, or their relationships.
Take for example Captain Olivia Benson (Mariska Hargitay) and her former boyfriend, fellow cop Brian Cassidy (Dean Winters). Although the pair first had a tryst way back in season one of "Law & Order: SVU," due to their shared occupation, it never goes any further than that (via PopSugar). Then, Cassidy shockingly returns seasons later, at which point he and Benson enter a relationship. It's unclear exactly when their relationship resumes, only that they grow to care about each other deeply. Sadly, the pair split in Season 15, making way for the next Benson boyfriend – Internal Affairs Bureau Captain Ed Tucker.
Benson and Tucker went their separate ways after Season 18, and since then, Benson's focus seemingly has been on raising her son, Noah, but with the return of Detective Elliot Stabler (Christopher Meloni) into the "Law & Order" universe, fans are hopeful something significant between the two could be on the horizon (via Today).
Rollins' many love interests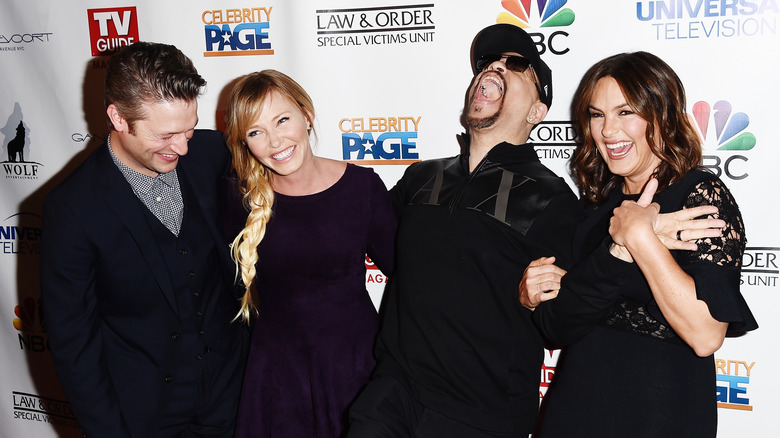 Nicholas Hunt/Getty Images
So while Olivia Benson's love life is seemingly on the backburner, we have hints that Detective Amanda Rollins' (Kelli Giddish) is heating up. Because the detectives' home lives and relationships on "Law & Order: SVU" are often relegated to the background, audiences only received slight hints of what was transpiring between Rollins and her previous love interest, Detective Nick Amaro.
But it seems now that the writers and executive producers are willing to give more air time to her budding relationship with former detective, now assistant district attorney, Dominick Carisi (Peter Scanavino). Although it was clear that Carisi had long had feelings for Rollins, it was only in the Season 22 finale when the pair shared a kiss that it became clear she returned them.
However, sparks aren't flying between their offscreen counterparts (via CheatSheet). "It's still awkward though," Giddish said of kissing Scanavino. "It's almost like kissing your brother, it's like, 'Oh, jeez.'"
That being said, it sounds like both Giddish and Scanavino are rooting for Rollins and Carisi — even if it means they have to share more intimate moments. "But it's so important for us to honor that relationship," Giddish said. "I think we're willing to go past that and say, 'Okay. This is such a great thing for these characters, for our audience and for the fans of the show.'"