How David Bowie Really Met Iman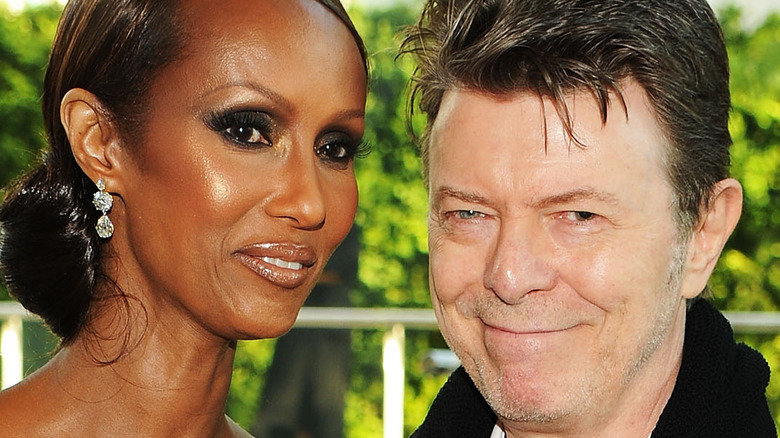 Dimitrios Kambouris/Getty Images
Model Iman and rocker David Bowie's marriage demonstrated that true love really does exist outside of songs and movies. Per Biography, the superstar couple tied the knot in Switzerland in 1992 and also celebrated their union with a ceremony in Florence, Italy. Eight years later, they welcomed daughter Alexandria. The family spent over two decades together before tragedy struck when Bowie died from cancer in 2016, according to Biography. Even five years after her late husband's death, Iman spoke out regarding how she'd struggled to move past her grief. "I still feel married," the model confessed to People in November 2021, clarifying that she had no plans to remarry. "Someone a few years ago referred to David [Bowie] as my late husband and I said, 'No, he's not my late husband. He's my husband,'" she added.
Perhaps part of their enduring love story was that Iman and Bowie both had long and fulfilling careers outside of each other. According to Harper's Bazaar, Iman revolutionized the fashion industry with her work as a philanthropist and entrepreneur. As of this writing, she continues to head up Iman Cosmetics and Iman Global Chic, alongside advocating for the global charity Care, via Harper's Bazaar. Among other things, rocker Bowie became immortalized in rock n' roll lore for his refusal to adhere to the status quo — in fact, he's perhaps best known for his ever-evolving style. But how did the two respective icons meet for the first time?
David Bowie's hairstylist played matchmaker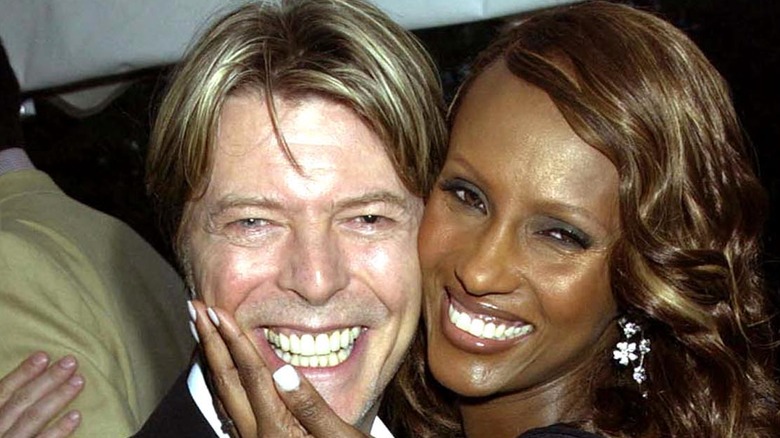 Dave Benett/Getty Images
Per Smooth Radio, David Bowie was introduced to his future wife Iman by his hairstylist Teddy Antolin, who believed the musician to be lonely. Consequently, Antolin invited Bowie to attend his birthday, along with Iman, whom he'd previously met at another party. According to the outlet, Bowie traveled from New York to LA with no idea that this event would turn into a date with destiny. Years later, the "Starman" singer would recount their initial meeting by calling Iman "the one." "My attraction to her was immediate and all-encompassing," Bowie said, via Harper's Bazaar. "That she would be my wife, in my head, was a done deal. I'd never gone after anything in my life with such passion ... I just knew she was the one."
However, it took Iman a bit longer to return his sentiments. Bowie had to work hard to prove his love, which he did by filling her hotel room with flowers and meeting her at the airport, per Harper's Bazaar. By the time he knelt down to tie her shoelace in the middle of a street, everything clicked, and Iman realized she was with her soulmate. After marrying, the two kept their home life private and focused on parenting their daughter. Per Biography, Bowie retired from touring in 2004, rationalizing that his marriage trumped his career. Likewise, Iman affirmed her love for Bowie by calling their love story "a beautiful, ordinary life," via Harper's Bazaar.