Betty White's Death Certificate Sheds New Light On The State Of Her Health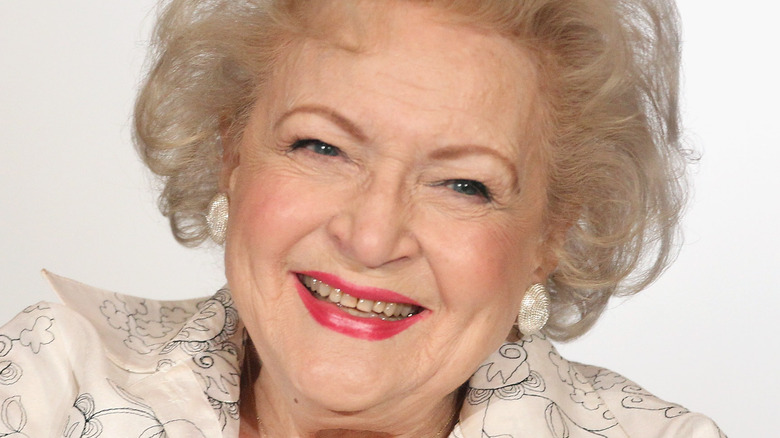 Frederick M. Brown/Getty Images
2021 ended on a sad note for many with the death of 99-year-old actor Betty White. Her agent, Jeff Witjas, confirmed the heartbreaking news, revealing that she died "peacefully in her sleep at her home." In a statement to People, he elaborated, "Even though Betty was about to be 100, I thought she would live forever. I will miss her terribly and so will the animal world that she loved so much. I don't think Betty ever feared passing because she always wanted to be with her most beloved husband Allen Ludden. She believed she would be with him again."
When asked on CBS Sunday Morning in 2011 if she was afraid of death, White said, "My mother had the most wonderful outlook on death. She would always say, 'Nobody knows. People think they do — you can believe whatever you want to believe what happens at that last moment — but nobody ever knows until it happens.' ... Growing up, whenever we'd lose somebody, she'd always say, 'Now they know the secret'" (via Twitter).
Now, White's death certificate is shedding more light on her final days. 
Betty White had a stroke six days before she died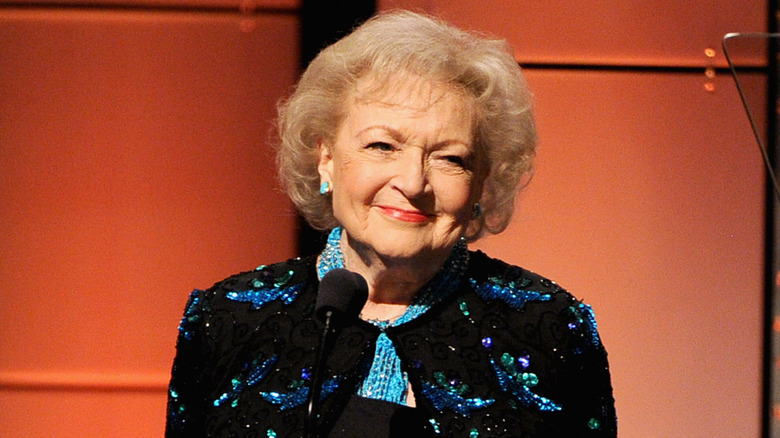 Kevin Winter/Getty Images
We now know a little more about Betty White's death. TMZ obtained a copy of White's death certificate, and discovered that six days before her passing, she had a "cerebrovascular accident" (a.k.a a stroke). Sources also told TMZ that White was "alert and coherent" after the stroke. The information also matches up with what a source told People about the event, saying that "it was a mild stroke."
A stroke, according to the Mayo Clinic, is a loss of blood flow to part of the brain. The incident stops nutrients and oxygen getting to the brain, and brain cells begin to die. Strokes are caused mainly by either a blocked artery or a broken blood vessel; there's also a "mini" stroke called a transient ischemic attack (TIA) that doesn't cause lasting symptoms, as the loss of blood to the brain lasts less time.
Some people online spread the rumor that White's death was connected to the COVID-19 vaccine booster. However, Jeff Witjas released a statement confirming the falsehood of the narrative. "People are saying her death was related to getting a booster shot three days earlier but that is not true. She died of natural causes. Her death should not be politicized — that is not the life she lived," he said (per People).