Why Catherine Giudici Thinks Couples Who Get Engaged On The Bachelor Have A 'Disadvantage'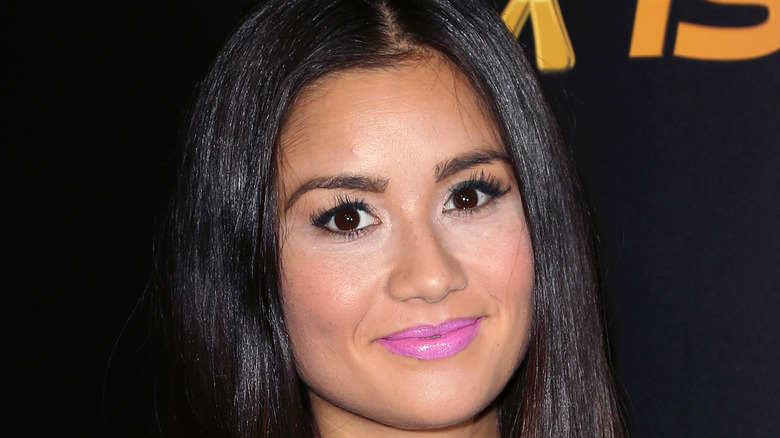 David Livingston/Getty Images
"The Bachelor" may be a reality show about finding true love, but it doesn't exactly have the best track record for doing so. Season 17 alums Catherine Giudici and Sean Lowe appear to be the show's shining exception, as the pair got engaged in 2013 and have been together ever since. Per E! News, the happy couple went on to welcome three children after they wed in a televised ceremony back in 2014. Speaking on the secret to their successful relationship post "Bachelor," Lowe told E! News, "I think that I found someone who, one, she just genuinely loved me with everything that she had but two, we both committed."
Lowe also credited Giudici with giving up her life in Seattle to move across the country with him. "She committed to love me and to work on our relationship and she continued to work after we were married in our marriage to be the best wife she possibly could be, which isn't always easy after making all those sacrifices," the reality star shared, via E! News. So from Lowe's perspective, commitment is key — which can be tricky, especially after hooking up on a reality show. Meanwhile, Giudici noted how important it was that her beau made it clear early on that he only had eyes for her. For those who do find love on the show, the Seattle native feels that they're almost set up to fail.
'Bachelor' couples are under a huge amount of pressure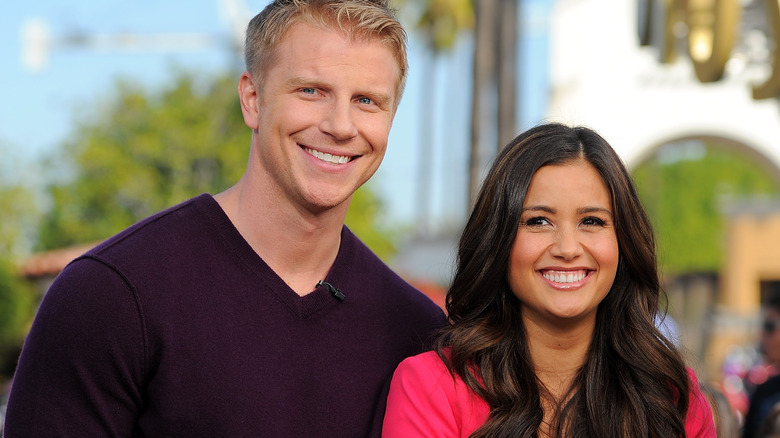 Noel Vasquez/Getty Images
Despite having found her soulmate on "The Bachelor," Season 17 winner Catherine Giudici argued that couples who meet on the hit show are starting off on the wrong foot. "Already, there's a disadvantage for the couples, right when they even get engaged, because the viewers are putting them on a pedestal, and assuming that just because they got engaged, and they fell in love on a TV show, that they will endure normal circumstances as a couple," she told HollywoodLife in December 2021. However, "a lot of factors are against them," she added. "They don't come from the same city, they don't know what a normal routine looks like. They don't even have each other's phone numbers, they don't get to see each other for a potential four months in public."
As for how she and husband Sean Lowe managed to go the distance, Giudici reasoned it's because their engagement was based on the mutual understanding they both wanted to get married and commit completely. Moreover, they were only interested in being together, outside of everything else that was going on. "It was going to be hard to adjust to having a relationship in front of a lot of cameras, and a lot of people to scrutinize you, but [Lowe] really tried to show me I was his number one, and at the end of the day, it was him and me," Giudici added, per HollywoodLife.