Why The Queen Might Be Skipping This Bittersweet Annual Tradition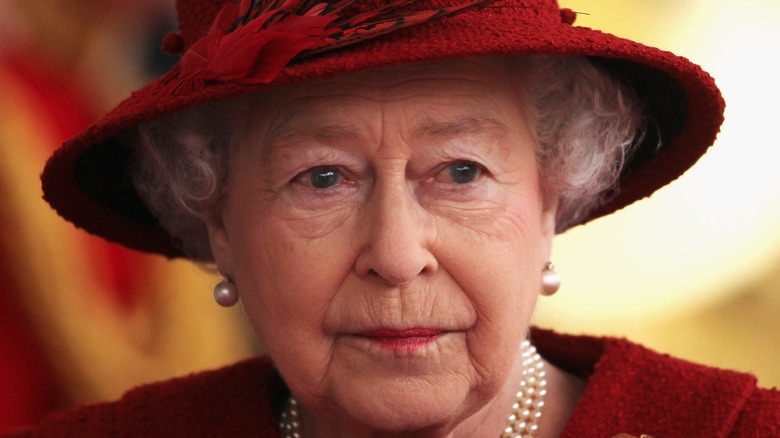 Dan Kitwood/Getty Images
The past year has been tough for Queen Elizabeth. Not only has she endured the loss of her beloved husband, Prince Philip, but she has also faced her own health struggles — all in the midst of the pandemic. 
She's also had to contend with family drama, particularly where Prince Harry and Meghan Markle — not to mention Prince Andrew — are concerned.
So it's not surprising that the queen was looking forward to spending the holidays with her family at Sandringham, her estate in Norfolk. In fact, the queen left Windsor Castle via helicopter to Sandringham to prepare for the royal family's traditional Christmas gathering.
"This year, more than ever, it is incredibly important to Her Majesty to be surrounded by her loved ones," a source said. "After being forced to cancel a host of engagements, the family get-together will be the perfect tonic."
The original plan was to spend Christmas Day with Prince William, Kate Middleton, and their three children; Prince Charles and his wife, Camilla; Prince Edward; Princess Anne; and Princess Beatrice and Princess Eugenie, along with their children and partners. 
However, Queen Elizabeth was forced to cancel the gathering at Sandringham due to rising COVID-19 cases in the U.K. Instead, the queen decided to spend Christmas at Windsor. 
"Her Majesty has decided to celebrate Christmas at Windsor and will not travel to Sandringham," a royal source told ABC News (per Good Morning America). "The decision was a personal one after careful consideration and reflects a precautionary approach."
But, while she was still able to celebrate with a small group of family members at Windsor, the change in plans interfered with another of the queen's annual traditions.
Queen Elizabeth will not be able to honor her father at Sandringham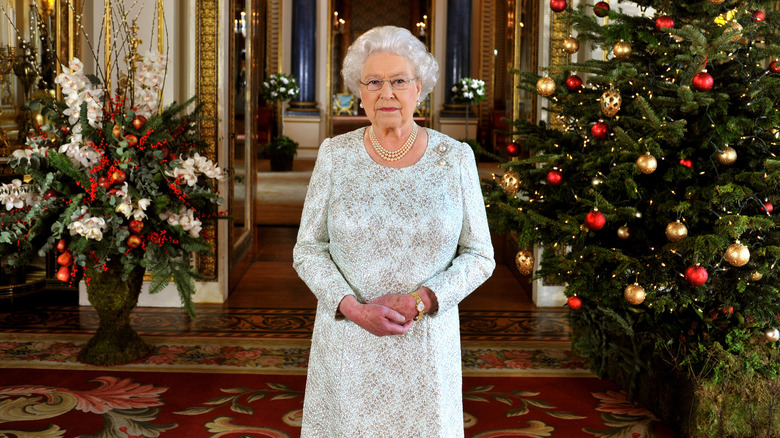 Wpa Pool/Getty Images
Queen Elizabeth's canceled trip to Sandringham didn't just interfere with her Christmas plans. The queen usually spends the holidays there and stays until after the anniversary of her father, King George VI's, death, who passed away at Sandringham on Feb. 6, 1952. 
The queen has always marked the day privately at the Norfolk estate, but, this year, she will remain at Windsor Castle due to concerns about the rising number of COVID-19 cases in Great Britain.
The queen was exceptionally close to her father and, in the past, has refused to celebrate the anniversary of her coronation as queen. 
While she surpassed Queen Victoria as the longest-reigning monarch in British history in 2015, the queen was quick to point out that the role "was not one to which I have ever aspired," according to People. 
However, there are plans to celebrate her 70-year reign with a Platinum Jubilee in June 2022. The four-day event will reportedly feature a derby, a live concert, street art, a carnival, and other forms of entertainment. 
Of course, the pandemic and the queen's health will determine if those festivities will actually take place — and if the monarch will be in attendance.