Ayesha Curry Just Shut Down This Rumor About Her Marriage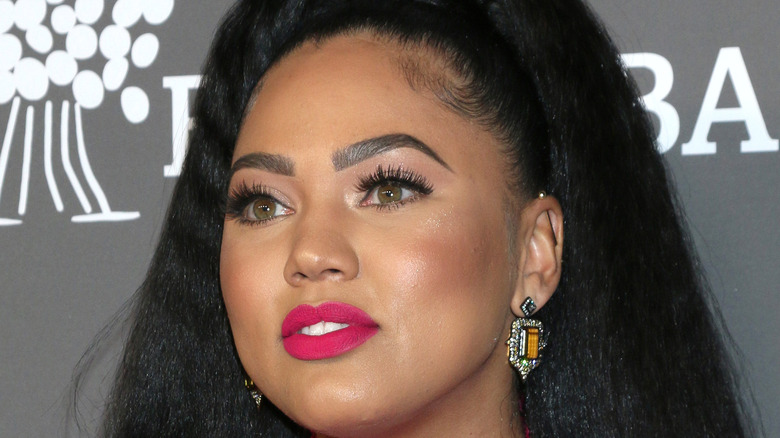 Kathy Hutchins/Shutterstock
Ayesha Curry has set the record straight about her relationship with Steph Curry. The couple tied the knot in 2011, and they even renewed their vows last year, in honor of their 10th wedding anniversary. The ceremony took place in their backyard and was officiated by their daughter, and Curry wrote on Instagram that her NBA star husband picked out her dress and had it waiting for her. Together, this chef, author, model, and television personality and this basketball player have three children: daughter Riley Elizabeth, son Canon W. Jack, and daughter Ryan Carson.
Despite this happy moment (one of many), though, DeuxMoi — an account that shares gossip sent in by its 1.3m followers that shares gossip that hasn't "been independently confirmed" and is not "based in fact" — recently posted about two people not being "as faithful in love" as it may appear to the world, and this was reportedly about the Currys, according to Complex.
'Don't disrespect my marriage like that,' Ayesha Curry wrote on Instagram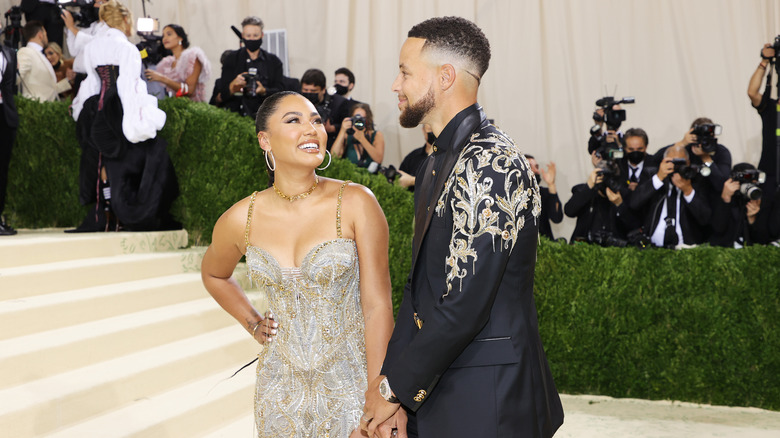 Mike Coppola/Getty Images
The DeuxMoi post that seemed to be about Ayesha and Steph Curry said, "Have it on good authority that this well-known NBA couple aren't as faithful in love as their social media and image make them out to be. They both have side hookups and flings but keep it very private to keep up the perfect family image they show to the world" (via Complex).
Yesterday, Curry shared a photo of her husband, and in the comments, she addressed these rumors. "Don't believe everything you read," she wrote. "Do you know how ridiculous that is? Don't disrespect my marriage like that. Please and thank you" (via Instagram).
The couple has never been shy about sharing their affection. Sports star Curry turned to Instagram on the couple's wedding anniversary, saying, "My woman. Never a day goes by I'm not thankful for your presence, your beauty, your spirit! Sexy as can be inside and out [and] continuing to show me how amazing our God is by the creation that you are. Blessed me with the 3 of the dopest humans around. You are the [key] to everything that I do. This is a major milestone — but more a moment to get excited about the next chapters ahead. Lucky I'm (still) in love with my best friend."