Why Kate Middleton's Future Title Will Be Bittersweet For Prince William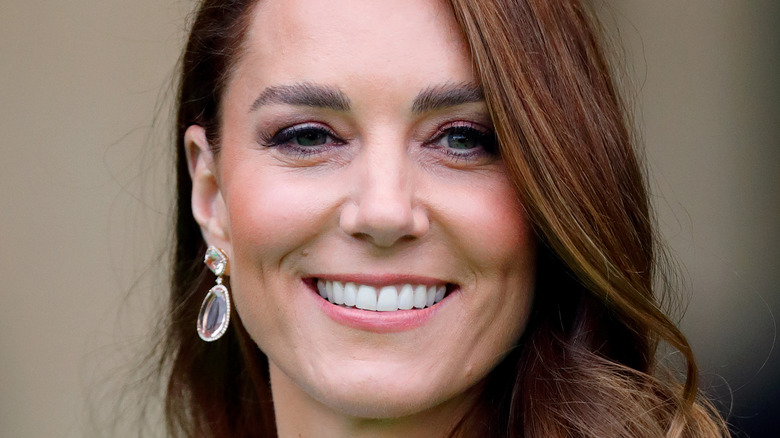 Max Mumby/indigo/Getty Images
Prince William has been preparing to become king for most of his life. The Duke of Cambridge is currently second in line to the throne behind his father, Prince Charles. However, he's been taking pointers from his grandmother, Queen Elizabeth, since he was a child. "There has always been a special closeness between William and the Queen, and she has taken a particular interest in him," royal expert Robert Lacey told People. "When William became a teenager, she would have him at Windsor Castle and would open the state boxes and guide him through the papers. It was William's constitutional education," he said.
When William eventually ascends to the throne he will be known as King William. This will also make his wife, Kate Middleton the queen consort (via Town & Country). Kate's official title is expected to become Queen Catherine as she supports her husband in his royal duties. Kate's own royal duties will include attending engagements and traveling for foreign visits. She will also be the face of many campaigns and charity organizations. However, her role will remain non-political.
Kate will likely be crowned alongside William in a similar, but more simple ceremony when the time comes. However, it's the title that she'll take when Charles ascends to the throne that may have more meaning to both Kate and William.
Kate Middleton will likely inherit Princess Diana's royal title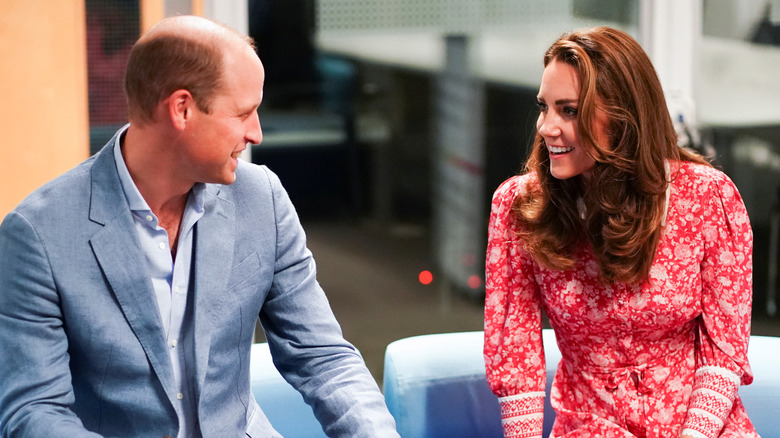 Wpa Pool/Getty Images
Prince Charles has been known as the Prince of Wales for most of his life. However, he'll vacate that title when he ascends to the throne and becomes king (via Marie Claire). The title of Princess of Wales was previously held by Charles's late ex-wife, Diana. His second wife, Camilla, Duchess of Cornwall, technically holds the title but doesn't use it out of respect to Diana, who tragically died in a car accident in 1997.
However, once Charles becomes king, that will him to bestow the Prince of Wales title on his oldest son, Prince William, and make William's wife, Kate Middleton, the new Princess of Wales. While Charles can choose not to give the Duke of Cambridge the title, it seems likely that William will take over as the Prince of Wales following Charles' coronation, and it's sure to be an emotional moment for both William and Kate.
"It's hard to see it not happening," a source told The Telegraph (via Express). "I'm sure it'll be a bit of a bittersweet moment. This is her [Diana's] son and his wife, so in some ways it will be coming full circle – but it will also be a poignant reminder of what we all lost."