Clayton Echard Faces More Contestant Drama As The Bachelor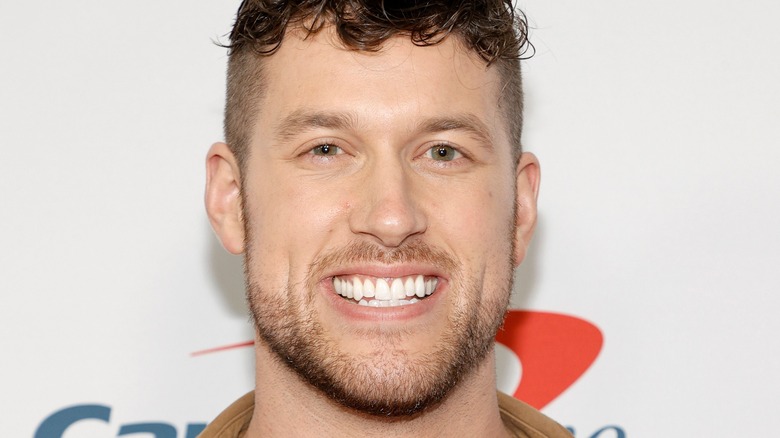 Amy Sussman/Getty Images
Despite the fact that only two episodes of Season 26 of "The Bachelor" have aired, a nearly-dizzying amount of drama has already occurred on the popular reality dating show. This season's premiere was rife with drama, as lead Clayton Echard was rejected twice. The first rejection came from contestant Salley Carson, who approached Echard just hours before limo arrivals to tell him that she wasn't sure if she could move forward with the process, as the previous day had been the date in which she was supposed to be getting married to her ex-fiancé, per Entertainment Weekly. Even after establishing a connection of sorts and being offered a rose by Echard, Carson rejected Echard and left "The Bachelor" before it even started.
Later on in the night, after finally getting a moment alone with Echard, contestant Claire Heilig revealed to her fellow contestants that Echard "sucks." "I can't be with, like, f****** America's sweetheart ... I hated him," Heilig told her fellow contestants, per Entertainment Weekly. (Of course, another contestant immediately tattled on Heilig for her comments).
As is the case with every season of the show, at least a few villains have emerged from Clayton Echard's season of "The Bachelor." According to Us Weekly, at least one of these villains is Cassidy Timbrooks. In the show's second episode, she created quite a bit of drama.
A video of Timbrooks on social media is raising eyebrows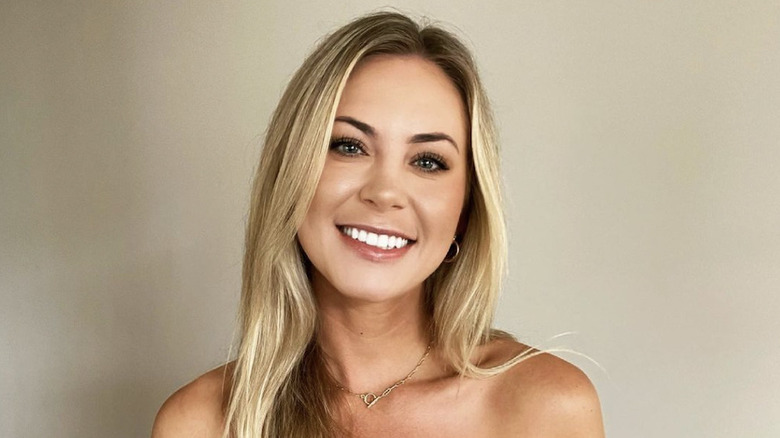 During Monday's episode of "The Bachelor," contestant Cassidy Timbrooks told fellow contestant Sierra Jackson that she had FaceTimed another man, with whom she shared a friends-with-benefits relationship, just before the filming of the 26th season began. Of course, in true "Bachelor" fashion, Jackson then (nearly immediately) went on to tell Clayton Echard about Timbrooks' transgression of sorts, per Us Weekly. A resurfaced video posted to reality TV critic Reality Steve's Twitter account shows Timbrooks' reaction to the backlash against her. "I realize that I am normally being dramatic, but you were gonna give [Salley Carson] a rose even though she was engaged last week," Timbrooks said in the resurfaced video, per Us Weekly. "Meanwhile, I f***** someone a few months ago, and I got sent home. OK, no, it's cool. No, I get it. I get it. I get what we're made of here. I get the stuff that's happening and go f*** yourself, Clayton Echard."
In another resurfaced video posted on Reality Steve's Twitter account, Timbrooks, perhaps alluding to her fate that will likely play out on the third episode of "The Bachelor," referred to men as trash. "Men are trash," Timbrooks said in the video posted on December 31, 2021, per Us Weekly. "You know, the more I think about it, perhaps I was being a little bit hasty when I said, 'All men are trash.' I mean, all men aren't trash — just, no, all men are trash. I said what the f*** I said. Goodnight."