The Truth About Clayton Echard's Argument With A Contestant On Night One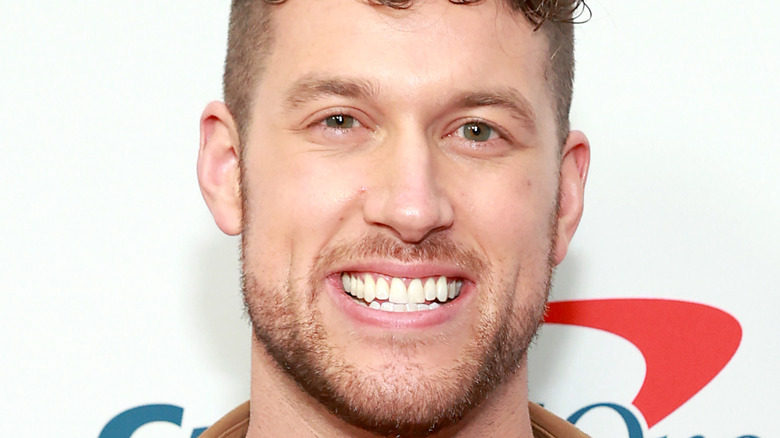 Matt Winkelmeyer/Getty Images
Clayton Echard's season of "The Bachelor" is off to a running start, but fans have made it clear they aren't thrilled he's leading the charge. As People notes, the retired athlete previously competed for Michelle Young's heart during Season 17 of "The Bachelorette." He was widely considered to have made less of an impact than other contestants on the hit spinoff, particularly considering Echard didn't even last that long on the show. For his part, the former NFL player doesn't take the criticism to heart. 
"I don't take too much offense to [the naysayers]," he said. "I get where some of the animosity is coming from, but I don't think it's very deeply rooted. And I think people will change their minds when they get to know me." The Missouri native is looking for love and, despite admitting he didn't always do the right thing during his time as the Bachelor, Echard remains firm in his position. As he explained succinctly, "I just promised myself I would be transparent and not hold back. And I followed my heart."
Although the jury is still out on whether Echard's season will be a winner, the first night already boasted an all-timer of an argument. 
Claire was eliminated following a drunken altercation with Clayton Echard
As Stylecaster notes, Claire was eliminated before they even got to the first Rose Ceremony. The Virginia native notably came out swinging by taking a shot with Clayton Echard during her limo entrance. However, Claire's "Bachelor" journey came to an abrupt end when the duo was interrupted during a mini-date by another contestant, and she reacted badly. The inebriated reality star told the other woman to wait her turn before criticizing Echard for being too focused on her instead of Claire, whom he was supposed to be spending quality time with. She was even less impressed when Echard cut their date short to be with the other contestant.
This led Claire to tell the rest of the women that Echard wasn't the one for her, since he's "too nice." Claire even joked that she hated him, which fellow competitor Serene wasted no time telling Echard. When he confronted her, Claire professed her innocence but ultimately acknowledged they're not a good match for each other, leading the retired athlete to swiftly send her home. Claire was the second contestant to leave on Season 26 overall.
Suffice to say, anybody worried Echard's season was going to be light on drama can rest easy now.