These Are Tyra Banks' Favorite America's Next Top Model Contestants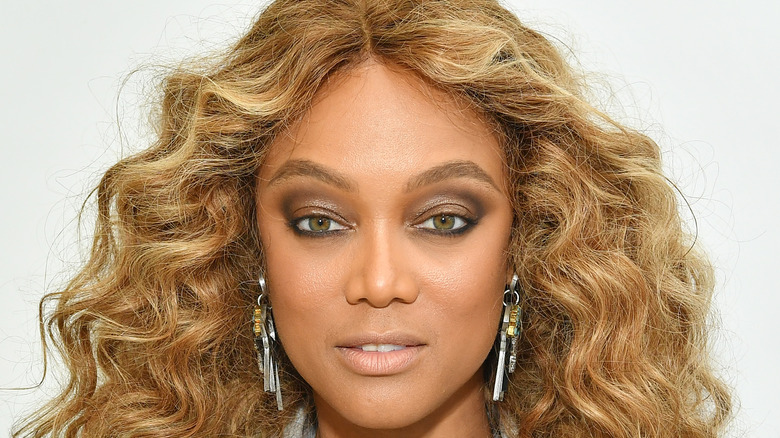 Amy Sussman/Getty Images
Hundreds of models have matriculated through Tyra Banks' fashion boot-camp "America's Next Top Model" over the years, but the beloved reality show's lengthy run hasn't been without controversy. Some of the biggest scandals in the show's history involved problematic photo-shoots, over-the-top rants, and winners that some fans outright hated. "ANTM" was eventually canceled in 2015, and the show's dodgier moments continue to pop up on social media as viewers revisit Banks' less-than-stellar track record. 
The supermodel and host acknowledged some of the criticism surrounding the show in a message posted to Twitter in 2020. "Been seeing the posts about the insensitivity of some past 'ANTM' moments and I agree with you. Looking back, those were some really off choices. Appreciate your honest feedback and am sending so much love and virtual hugs," Banks wrote.
As Variety notes, she created and executive-produced the hit show, hosting every season bar one, for which singer Rita Ora inexplicably replaced her. Despite its many problematic moments, there's no denying the legacy of "ANTM." And, in particular, how many genuine models the show has introduced to the world. In fact, even Banks has her favorites.
Tyra Banks is proud of how progressive ANTM was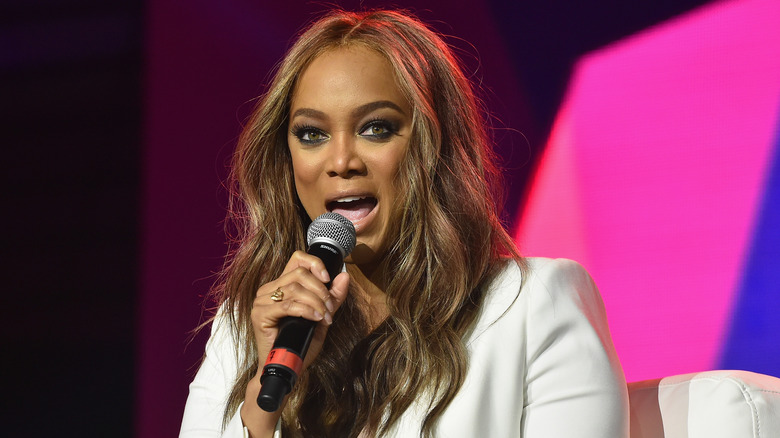 Paras Griffin/Getty Images
In a wide-ranging chat about the show with Entertainment Weekly, host Tyra Banks chose some of her all-time favorite "ANTM" contestants. First off, she picked Whitney Thompson, who emerged victorious in Cycle 10. "She was our first plus-size — or what I call "fiercely real" — winner, so that was really special to me because we were, in hindsight, way ahead of the curve," Banks argued. Likewise, in Cycle 13, competitor Amanda Swafford had retinitis pigmentosa, which was another major step forward for representation. As the host noted, "She was legally blind and took the most gorgeous photos." 
Elsewhere, Banks shouted out Cycle 9's Heather Kuzmich, who has autism, Tahlia Brookins from Cycle 12, who "was burned as an infant," and "Mercedes [Scelba-Shorte] from Cycle 2 who had lupus." Finally, Cycle 7 winner CariDee English, "who had psoriasis" was another personal favorite. Although "ANTM" has been heavily criticized for its problematic moments along the way, bringing more diversity to the modeling industry has always been a focal point for Banks. As she explained to EW, in a subsequent chat, "It starts with my personal journey of being a Black woman, first of all, in the fashion industry." 
Banks explained that, because she didn't fit the typical "model" mold, getting her footing was increasingly difficult. She acknowledged, "This has always been a passion of mine. It's so nice to see it's normalizing."