Jamie Lynn Spears Is Set To Give A Bombshell Interview About Britney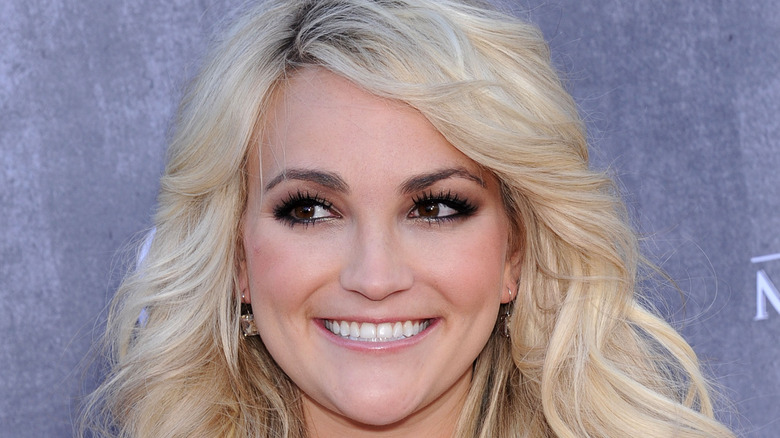 DFree/Shutterstock
It's safe to say that 2021 was the year of Britney. After years of die-hard fans fighting alongside Britney Spears in a battle to end her conservatorship at the hands of her father, Britney was finally free on November 12, 2021 (via The New Yorker). Britney's family as a whole received a lot of backlash and public bashing for the role they played in controlling Britney. Sister Jamie Lynn Spears was especially under a lot of scrutiny for her lack of support towards Britney and for seemingly allowing this to go on for all these years (via Us Weekly). 
Amid the conservatorship drama unfolding, Britney repeatedly implied her disappointment and disdain for her sister. An E News! exclusive source even revealed: "Britney is very, very angry and hurt. She feels like Jamie Lynn totally abandoned her and let her down in the fight of her life."
Jamie Lynn, though, has adamantly insisted the opposite to be true. According to Us Weekly, she once shared, "Maybe I didn't support her the way the public would like me to with a hashtag on a public platform, but I can assure you I've supported my sister long before there was a hashtag. And I'll support her long after." 
Well, Jamie Lynn isn't done attempting to clear her name.
Jamie Lynn insists she tried to support Britney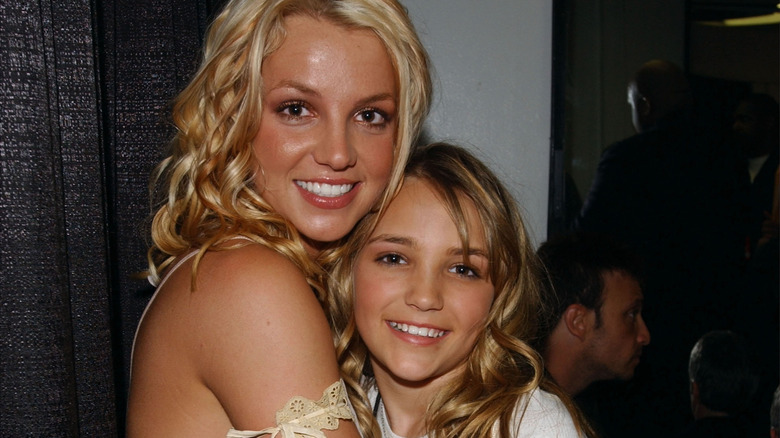 Frank Micelotta/Getty Images
When Jamie Lynn Spears announced that she would be releasing a memoir chronicling what seemed to be her side of the story, she faced a lot of backlash (via the Daily Mail). From the book title to her capitalizing on her sister's pain, people were outraged. But, Jamie Lynn persists in telling her story and it looks like the public will be getting the first dose during an emotional interview with "Good Morning America" to kick off the promotional tour of her book (via Page Six). 
Joining Juju Chang on ABC's "Good Morning America" on January 12, for an exclusive interview, Jamie Lynn crumbled to tears when speaking about Britney's conservatorship. She shared, "When (the conservatorship) was put into place, I was (a) 17-year-old, I was about to have a baby. I didn't understand what was happening nor was I focused on that. ... I understand just as little about it then as I do now." 
Jamie Lynn insisted, "I've always been my sister's biggest supporter ... I did take the steps to help. How many times can I take the steps without ... She has to walk through the door." She tearfully attempted to plead to her sister for resolve by clearly stating, " That love is still there 100%, I love my sister, I've only ever loved and supported her and done what's right by her. And she knows that. So, I don't know why we're in this position right now." 
While only part of the interview has aired, Page Six reports that more details will be spilled when the rest of it airs on "Nightline."