Which Law & Order Alum Is Returning For The Revival?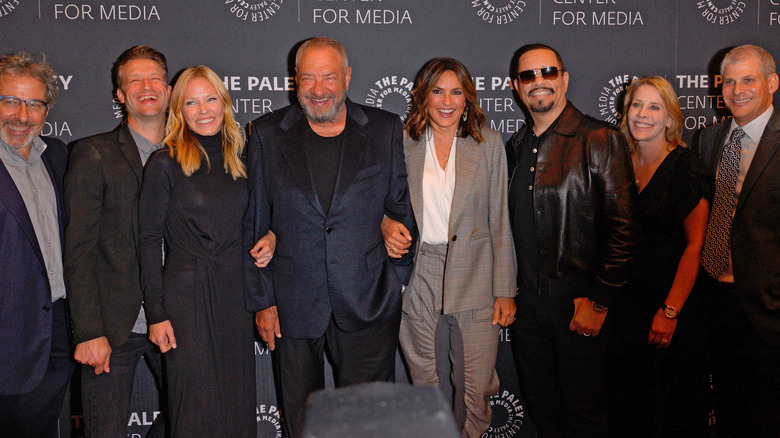 Ron Adar/Shutterstock
Many of us are avid viewers "Law & Order: Special Victims Unit." But really avid fans of Dick Wolf (and almost anyone who was around in the '90s) know that "Law & Order" was the show to kick start the franchise. The OG series premiered in 1990 and instantly was a hit, per US Weekly. It ran for 20 seasons until it was unfortunately canceled in 2010. But as we well know, nothing leaves forever in Hollywood. So, it wasn't a shock to hear that a "Law & Order" revival was in development. After all, this is the creator that brought back acclaimed Christopher Meloni as Detective Elliot Stabler for his personal show.
Though we don't know too many details about the upcoming show, we do know a few secrets regarding the cast. That's right — some of your favorite "Law & Order" alums are returning! Read on to learn who's coming back to this fan-favorite drama.
Anthony Anderson and others are returning to the Law & Order revival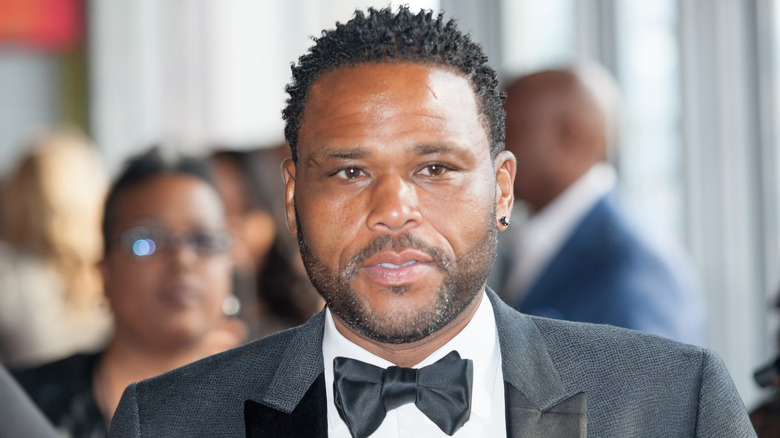 Jamie Lamor Thompson/Shutterstock
With "Black-ish" ending on their last season, Anthony Anderson seems to have a lot of free time. So it's the perfect time to return to one of his favorite roles. As E! News reported, Anderson is set to return as Det. Kevin Bernard. Anderson starred as Bernard for just two seasons before the show was canceled. But despite his limited time on screens, he was a fan favorite. Too bad Anderson is only signed for one season of the revival (via the outlet).
The "Black-ish" star isn't the only alum coming back. Entertainment Tonight reported that Sam Waterson is also returning to set to reprise his role as District Attorney Jack McCoy. Creator Dick Wolfe said that the revival will pick up where the original show left out.
"Since day one, Sam has had perfect pitch when it comes to Jack McCoy as a character who both reflects and expands our ability to understand the law," Wolf said. "He is the ultimate conscience of the show and I look forward to him emulating the career of New York District Attorney Robert Morgenthau, who served until he was 90. With both Sam and Anthony (Anderson) returning, it shows that the 21st season is merely a continuation of where we left off."