What We Know About The Death Of Queen Elizabeth's Confidante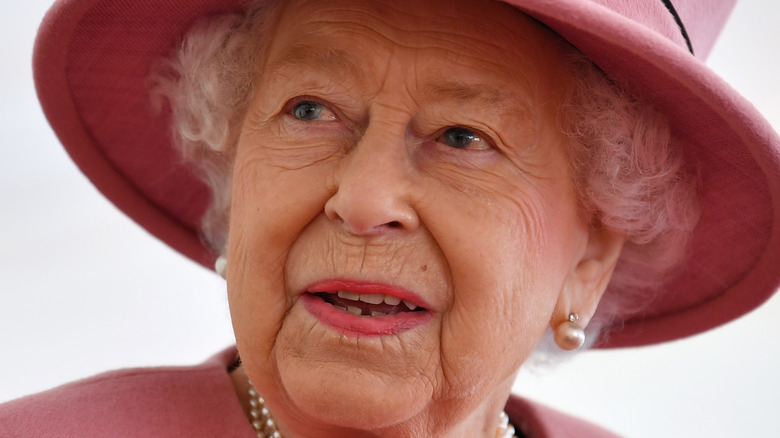 Wpa Pool/Getty Images
At 95 years old, Queen Elizabeth has lived an extraordinary life. Reigning for over seven decades, she's become the United Kingdom's longest-serving monarch — a role that would have gone to her uncle, King Edward VIII, had he not abdicated the throne (via Reuters, New York Times).
Although the Queen has seen extraordinary things throughout her lifetime (and has had the honor of being portrayed by some of our finest actresses, from Olivia Colman to Helen Mirren, per E! Online), living for such an extended period of time can often bring with it heartbreak, including the loss of her daughter-in-law, Princess Diana, known as the "People's Princess."
While many at the time accused the Queen of remaining stoic in the face of tragedy, she eventually shared these words with the world, "We have all been trying in our different ways to cope. It is not easy to express a sense of loss, since the initial shock is often succeeded by a mixture of other feelings: disbelief, incomprehension, anger — and concern for those who remain."
More recently, the Queen experienced tragedy following the death of her husband, Prince Philip, Duke of Edinburgh, at 99.
"Although it's a time of great happiness and good cheer for many, Christmas can be hard for those who have lost loved ones," the Queen said during this year's Christmas address (via CBS News). "This year, especially, I understand why."
Queen Elizabeth faces another tragedy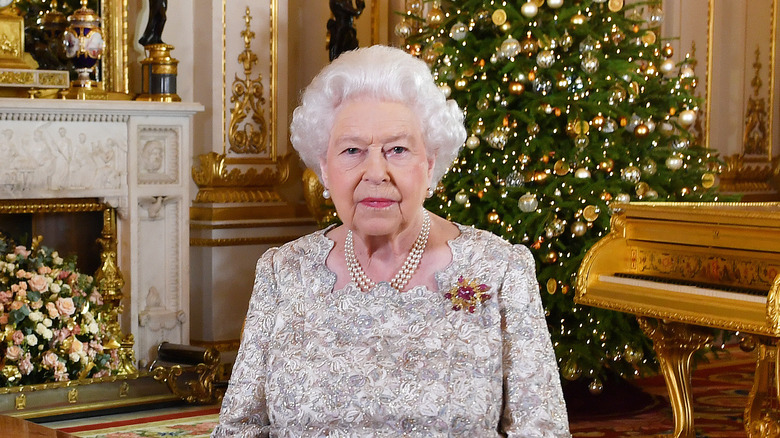 Wpa Pool/Getty Images
Sadly, not long after losing Prince Philip, Queen Elizabeth also was forced to say goodbye to her close friend, Ivor Herbert, who she would often spend time with at her Balmoral estate (via STLToday).
Herbert, who died at age 96, was a renowned horse trainer, journalist, and writer. His breadth of work is wide and varied; throughout his lifetime, he authored an astounding 23 books, 14 of them (not surprisingly) about horses and the art of horse racing, and even helped bring to life the 1966 film "The Great St. Trinian's Train Robbery" (via Express).
"Ivor Herbert died peacefully at home on the 5th of January, aged 96," the Times shared of his death. "Beloved father of Nick, Kate and Jane and grandfather to Joe. Private cremation. The details of a memorial service to follow."
Herbert's death comes on the heels not only of Prince Philip's, but of two of Queen Elizabeth ladies-in-waiting, Lady Farnham and the Duchess of Grafton, both of whom died in December.
"It has not been a good year for the Queen — losing her husband and then the Duchess of Grafton and now Lady Farnham," a royal source shared. "They were dear friends who supported the Queen on official duties. Unfortunately, a sad consequence of living a long life is that you have to say goodbye to a lot of people you care about."