How The Jan. 17 Full Moon Will Affect You If You're A Pisces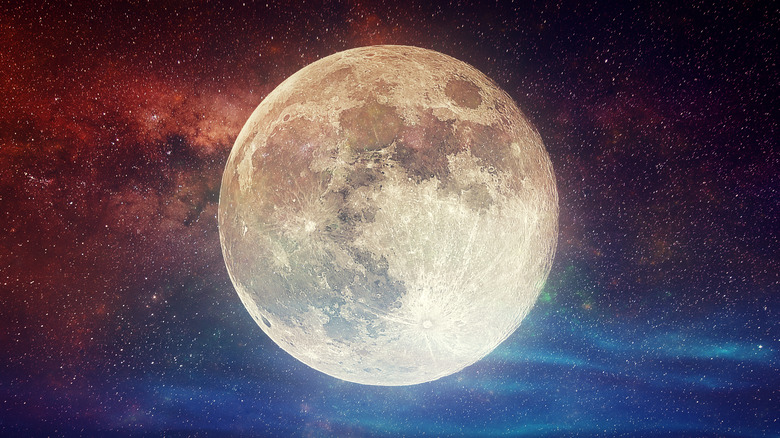 HBRH/Shutterstock
The first full moon of 2022 bears the title of "Wolf Moon." The Old Farmer's Almanac reveals that the January 17th lunar event gets its name due to the time of year when the wolves can be heard howling. This month's full moon falls under the sign of Cancer. The water sign is known for its complex emotions and sensitivity, which are vibes that you will definitely be feeling as the full moon approaches. However, no need to worry. If you're looking to stay away from the drama simply hit the couch with your favorite snacks and have a TV marathon until the moon begins to wane (via Bustle).
During the new moon on January 2nd, 2022, those born under the sign of Pisces were told to focus on furthering their careers and advancing their personal relationships — and it appears that the same notion will carry over to the rest of the month as it seems the full moon could bring some romance and love into the lives of the third water sign of the zodiac.
Pisces should expect some romance during the full moon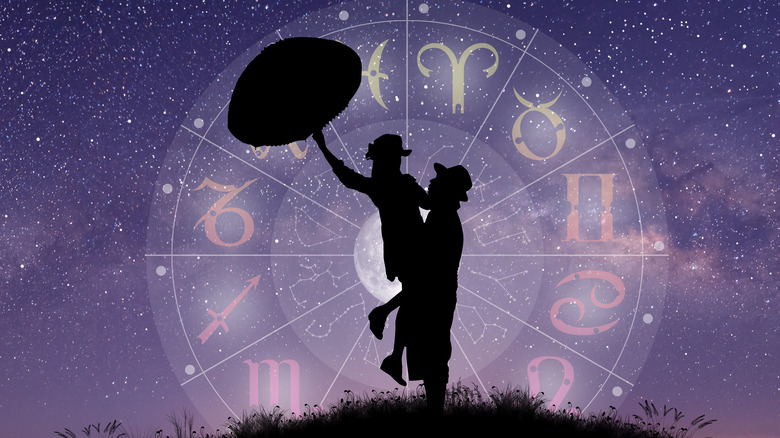 Peach ShutterStock/Shutterstock
According to Allure, the full moon on January 17th, 2022, is a good time to reconnect with friends if you're a Pisces (born between February 19th — March 20th). You may also see a boost in your romantic life during this time. The water sign may also feel more creative during the second half of the month, which could lead to the start of a passion project, Bustle reports.
Astrology.com notes that Pisces will be in their romantic zone during the full moon, and planning a fun night out could be the perfect way to enjoy the vibes. However, the outlet reminds the zodiac sign that there is a strong likelihood that their emotions could get the best of them during this time, and tears of joy, sadness, or even anger could be in your future during the lunar event.
It appears the Pisces is in for an emotional, yet good time during this month's full moon. So, as long as they can keep their emotions in check, they should be able to enjoy the rest of January.