Ina Garten Fans Are Going Wild Over Her Response To Reese Witherspoon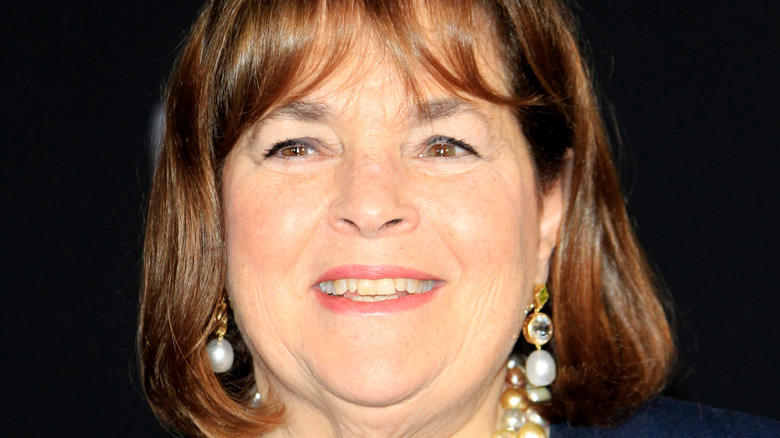 Kathy Hutchins/Shutterstock
There are two types of New Year's celebrants in the world. There are the ones who see January as an opportunity to become healthier, more organized, more grateful, better read, and just generally virtuous. On the other end of the spectrum are the ones who don't go for resolutions because they know they're only going to give up after a week or two. Reese Witherspoon just joined the first group, and Ina Garten is solidly in the second — and the internet is having a field day with it.
In a video she posted to her Instagram account on January 10, Witherspoon explained that a book called "Atomic Habits" has inspired her to try making small but significant daily changes to her life. "If you do something 1% better for you every single day, you're going to get 1% better," she said. In her caption, she listed some of the habits that she either has picked up or wants to incorporate from now on — drinking a large glass of water every morning, getting at least 10 minutes of sunshine a day (preferably early in the day), reading for 30 to 60 minutes, and getting to bed by 10:00 p.m. every night. "[N]o late night TV binges. Try to get eight hours of rest!" she declared. The short video ended with Witherspoon getting in another healthy practice: walking her black Lab, Major.
The inspiring post has gotten close to 300,000 likes as of this writing, along with messages from fans who shared their own healthy daily habits: meditation, drinking tea, studying foreign languages, giving positive messages to their children, etc. Then ... Garten got into the act.
Ina Garten's habits are totally relatable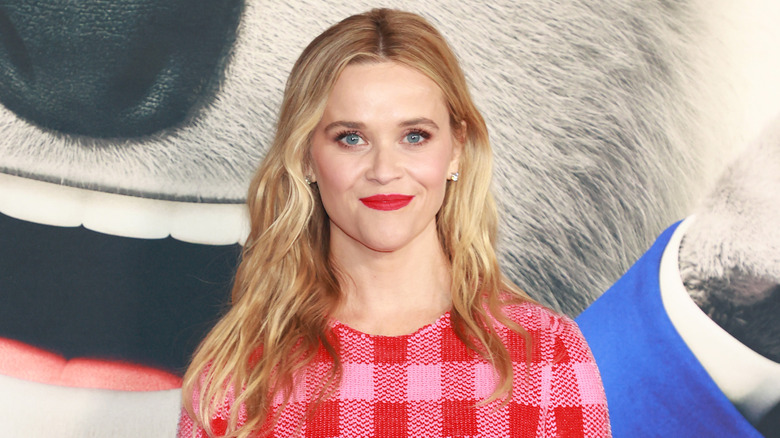 Matt Winkelmeyer/Getty Images
Among the thank-you's and habit-sharing replies to Reese Witherspoon's resolution post was a response from Ina Garten. The popular Food Network star didn't get where she is today by offering recipes for steamed kale and rutabaga; the Barefoot Contessa is all about chocolate, cheese, and all the other comfort foods that make life delightful. 
Garten wrote on Witherspoon's post, "That sounds great but I'm probably not doing any of those things! LOL!!" She then offered her own "easier to follow" formula: "1. Drink more large cosmos 2. Stay up late watching addictive streaming series, 3. Stay in bed in the morning playing Sudoku instead of reading a good book. 4. Spend more time (safely) with people you love." She concluded, "In a pandemic, I do what I can!"
That response turned into a thread with over 600 entries. Some representative replies include, "I choose your plan," "OMG you read my mind," "You had me at 'drink large cosmos,'" and, "You forgot to add 'start every recipe with a cup of butter.'" But some followers declared their loyalty to Team Witherspoon's plan. "That's why you look the way you do and Reese looks like she does. I think Reese is a much better role model for healthy living," wrote one commenter. Another offered a reality check with, "Sounds fun if your life allows that. Some people have to get up to work."
Could there be a third category of New Year's resolutions that falls somewhere between the two plans?