The Truth About Dr. Oz's Wife, Lisa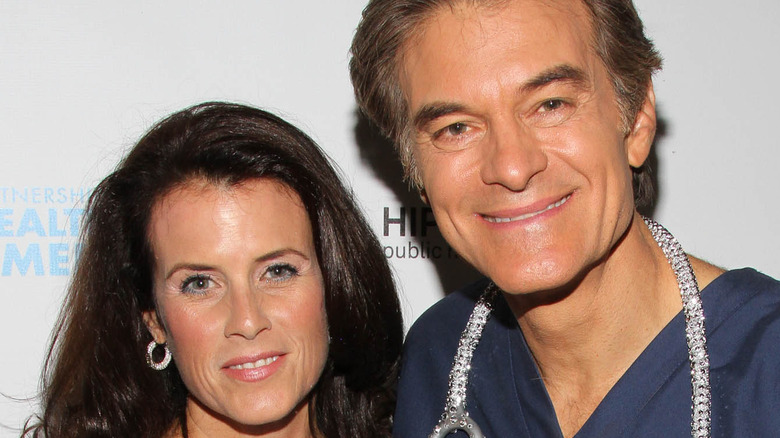 Rob Kim/Getty Images
Heart surgeon turned TV personality Dr. Mehmet Oz, otherwise known as Dr. Oz, has made a career for himself offering medical advice on "The Dr. Oz Show." Although fans might think they know everything there is to know about the TV doctor, they might not realize that his wife is also in the public eye — and the truth about Dr. Oz's wife, Lisa Oz, might surprise you. 
According to The Sun, Lisa was born on July 20th, 1963. She went on to build a promising career as a radio host, actress, and author. Her published works, in particular, have added to her notoriety. Throughout her career, she has been on The New York Times Best Seller list many times and is best known for her books "The US: Transforming Ourselves and the Relationships that Matter Most," and "The Oz Family Kitchen." 
She also enjoyed a career in acting throughout the 1970s and '80s, landing roles in popular shows such as "Dallas," as well as several movies including "Drive-In," "Jake's Way," and "He's Not Your Son," per IMDb. Along with proven performance and communications skills, Lisa also excelled in spiritual studies and is a Reiki master. Her study of Reiki has even made its way onto her husband's show as he has worked to incorporate more alternative medicine in his advice to viewers.
Dr. Oz and his wife Lisa have been together for many years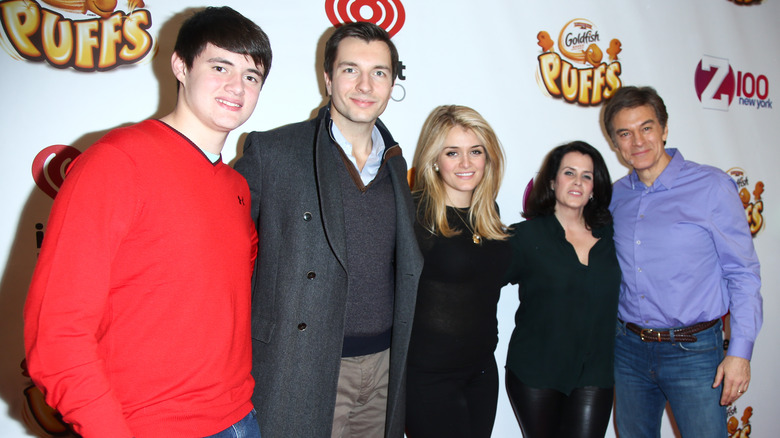 Debby Wong/Shutterstock
Dr. Mehmet Oz and Lisa Oz married shortly after college and were introduced by her parents, according to Heavy. While Lisa was attending Bryn Mawr College, Mehmet was in medical school on his way to becoming a heart surgeon. A short six months after meeting, the two got married on June 29th, 1985 in Pennsylvania and have been quite the power couple ever since. Along with a long, strong marriage, the two have also welcomed four children together over the years — Daphne, Arabella, Oliver, and Zoe, per Hello!
Some of Lisa and Mehmet's children have kids themselves, and Mehmet occasionally shares photos of them on his Instagram. Speaking with People in February of 2020, Mehmet shared the joy that the couple takes in having their children and grandchildren around. "I like it when the kids run into the house and they can't wait to get in here," he said. "It becomes like a beehive." In the interview, he also gushed over his wife, saying, "The best thing I ever did was marrying Lisa. Best thing I ever did."