What Kody Brown's Life Was Like Before Sister Wives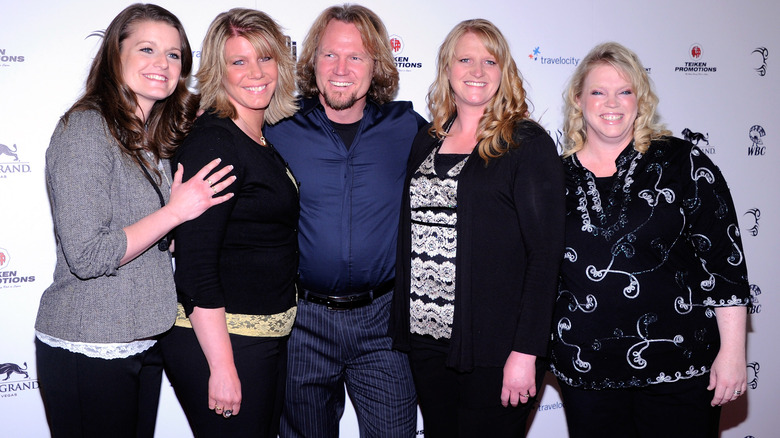 Ethan Miller/Getty Images
"Sister Wives" fans were shocked when, in November 2021, stars Christine and Kody Brown announced they were splitting up after 25 years of marriage. The devastating news was shared on Christine's Instagram page, in a short statement acknowledging the couple had simply "grown apart," with Christine deciding to vacate the family home as a result. The reality star added, "We will continue to be a strong presence in each other's lives as we parent our beautiful children and support our wonderful family. At this time, we ask for your grace and kindness as we navigate through this stage within our family."
Kody confirmed the news in his own Instagram statement, admitting "Christine's decision to leave comes with a great deal of sadness. We enjoyed many years together and I have a large amount of respect and admiration for her." He reiterated their commitment to being active co-parents to their six kids (per People). Christine joined the Browns' plural marriage in 1994, becoming Kody's third wife. Their unconventional family unit was completed by fourth wife Robyn, whom Kody married in 2010. The Browns have appeared on hit show "Sister Wives" for 16 seasons to date and show no signs of stopping.
But, what was life like for the patriarch prior to TLC rocking up?
Kody Brown became aware of polygamy as a teenager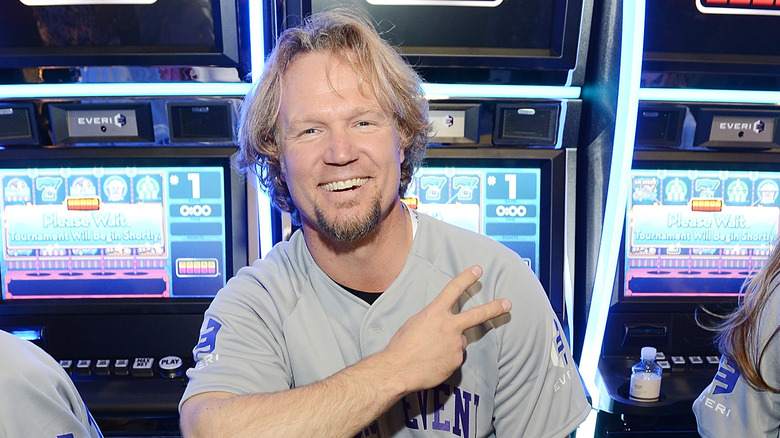 Denise Truscello/Getty Images
As Screen Rant notes, although Kody Brown is undisputedly the leader of his family, more often than not fans see him as the villain of the enterprise. Kody was 41 when "Sister Wives" first aired, back in 2010, and his life up until that point was certainly eventful. His parents were strict LDS Mormons, a sect of the church which notably no longer believes in polygamy, but Kody's father did take a second wife when the young man was a teenager. 
Kody's entrance into the lifestyle came via first wife Meri, a member of a fundamental Mormon church that encouraged polygamy as a religious practice. Naturally, Kody liked the idea of being with Meri while also having the freedom to pursue other women. He made things official soon after meeting her. In fact, as Meri revealed, according to ABC, "On Christmas Eve — yes, two months after we met — he gave me a ring and asked me to marry him." 
Kody Brown always struggled to find long-term work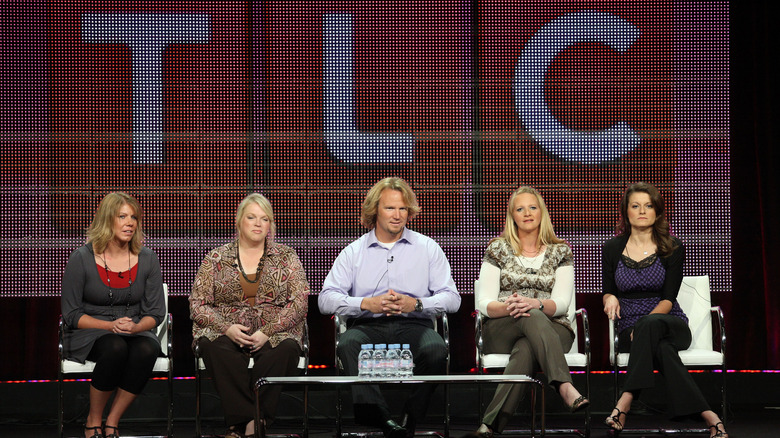 Frederick M. Brown/Getty Images
Just a few years later, Kody Brown "spiritually" married Meri's sister-in-law, Janelle. As Screen Rant points out, to keep their situation secret, Kody publicly claimed Meri as his wife and Janelle as his sister (technically true, since his father had married Janelle's mom). Janelle, however, got pregnant before Meri, which complicated matters. Moreover, in 1994, Kody also married Christine. Work-wise, the patriarch has been everything from a lumberjack to an employee at a firearms store and even a traveling salesman. 
But bringing in enough money to support his consistently growing family has always been an issue and, in 1997, Janelle filed for bankruptcy. She actually left their family, with the kids, for several years before Kody convinced her to give things another try. Despite the wives' many side hustles, per Cheat Sheet, Meri and Kody later filed for bankruptcy in 2005, and Christine filed in 2010 (per Screen Rant), so joining forces with TLC was clearly a no-brainer for the large family. Unsurprisingly, the show totally changed Kody's life.