Drew Carey Speaks Out About How Bob Saget Helped His Career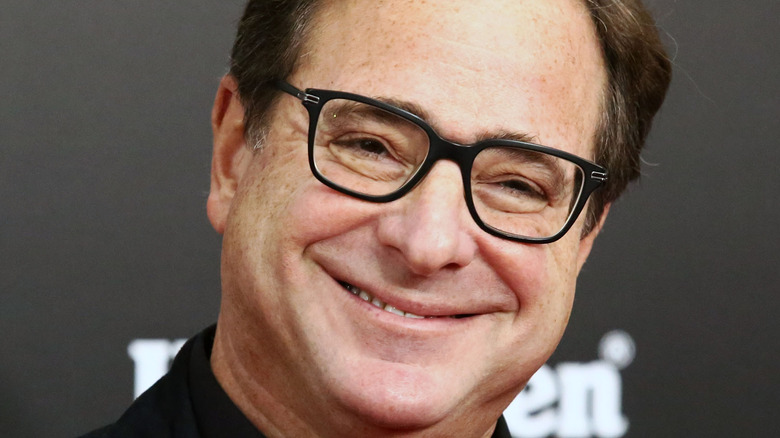 Astrid Stawiarz/Getty Images
Hollywood and the world is still reeling after the shocking death of beloved star Bob Saget on January 9, 2022, at the age of 65 years old. While there is no cause of death yet known, as of this writing, authorities have said there is no evidence of drugs or foul play involved. Saget was found unresponsive in an Orlando, FL hotel room where he was back on tour in his own show he titled "I Don't Do Negative Comedy" (via CNN).
Almost immediately, those who were friends with Saget or worked with him professionally offered tributes to the comedian known as "America's Dad" due to his work on the classic sitcom "Full House" and its later spinoff series, "Fuller House," as well as via his comforting presence via his hosting duties on "America's Funniest Home Videos." Actress Jodie Sweetin, who played Stephanie Tanner on "Full House" and had known him since childhood wrote on Instagram, "He was a genuinely kind spirit who made it through so much in his life, and was most happy when he was helping others."
Now, comedian Drew Carrey, has shared his own experiences with Saget, someone he credits with helping him jumpstart his career.
Drew Carey remembers Bob Saget as being a 'mentor'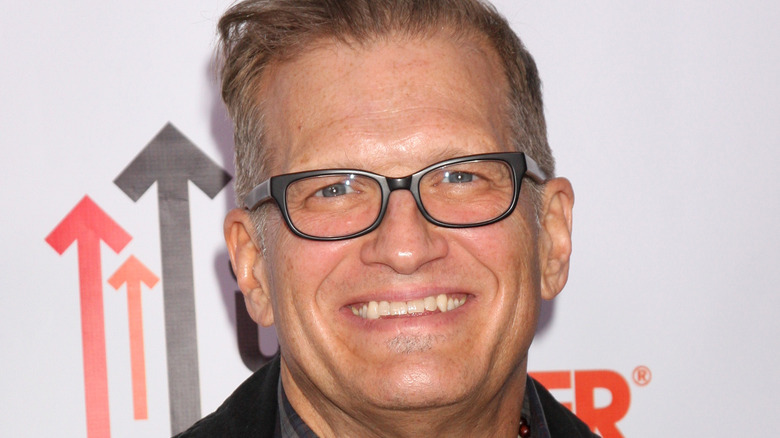 Kathy Hutchins/Shutterstock
Drew Carey's comedy career gave him his own sitcom known as "The Drew Carey Show," as well as hosting duties on competition shows "Whose Line Is It Anyway?" and "The Price Is Right" (via IMDb) and Carey admitted that he would Saget do standup before he was ever a comedian himself.
"I would just go as a customer and seeing him when he was there, and he would pack the place because he had such a good rep," Carey told Entertainment Tonight. "Once he was there once, everybody wanted to come back and see him again. And I've seen him do two hour shows, two-and-a-half hour shows. I've once seen him do five curtain calls, five standing ovations ... He was so funny."
Later, Carey and Saget had a personal relationship and Carey considered the comedian to be a good friend. "I met him when I first started out, quite a few times, at a local comedy club in Cleveland," Carey said. "Once, he invited me to a taping a 'Full House' when I was out here in L.A., and it's one of the reasons I missed my first 'Tonight Show' [performance]. That invitation to go see the taping, in some kind of weird way, really affected much of my career. He was very supportive and mentored me and gave me advice and was always so kind to me and nice."