Fans Are Interpreting Lisa Bonet's Recent Comments In A Whole New Way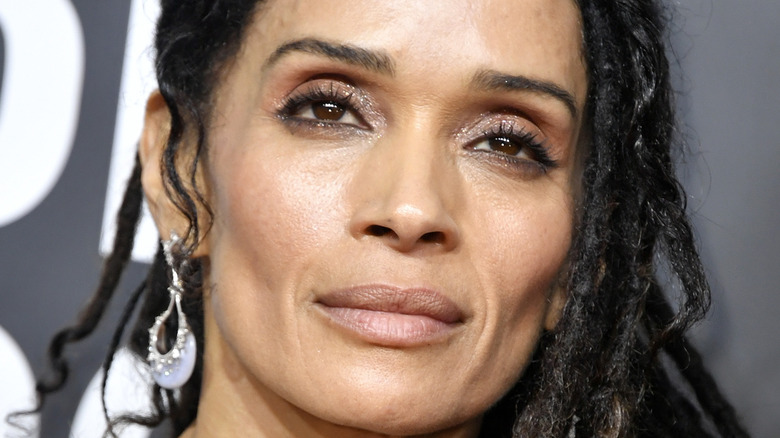 Frazer Harrison/Getty Images
Hollywood power couple Lisa Bonet and Jason Momoa have split, and fans of the pair are still grappling with the news. The former couple were together for 16 years, per Vanity Fair, and won the world over with the sweet dynamics of their blended family. Entertainment Weekly notes that Bonet and Momoa's relationship with Lenny Kravitz as co-parents is legendary, as the trio reportedly have a very close bond — which isn't too shocking since Bonet and Kravitz share a daughter together, Zoe Kravitz. 
Lenny previously talked to Men's Health about people's surprise over their amicable relationship. "People can't believe how tight Jason and I are, or how tight I still am with Zoë's mom, how we all relate," he explained. "We just do it because that's what you do. You let love rule, right? I mean, obviously, after a breakup, it's work — it takes some work and time, healing and reflection, et cetera. But as far as Jason and I? Literally the moment we met, we were like, 'Oh, yeah. I love this dude.'"
Per She Knows, Bonet and Momoa have also remained amicable during their recent split, and this was seen with Momoa's statement announcing his split from Bonet. "The love between us carries on, evolving in ways it wishes to be known and lived. We free each other — to be who we are learning to become," the actor wrote on Instagram. 
Fans think Lisa Bonet dropped hints about her split from Jason Momoa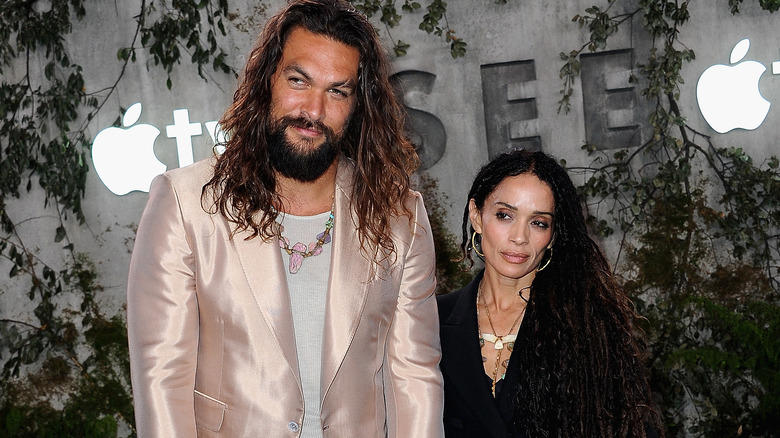 Albert L. Ortega/Getty Images
Though the news of Lisa Bonet and Jason Momoa's divorce surprised many fans, subtle clues about their split have surfaced. During a revealing conversation with her longtime friend and former roommate Marisa Tomei and Interview Magazine, Bonet opened up about the impact that meditation has had on her and the clarity it's brought to her life. "The more still we are, the more clearly the guidance comes through in these very uncertain times," she explained.
As the interview was published in December 2021, during the height of the coronavirus Omicron variant's wave, it's possible that the "uncertain times" she hinted at were pandemic-related. However, Page Six surmises that the comments made by the "Road to Paloma" star was a sign of her impending breakup. While speaking with Tomei and the outlet, Bonet expressed more feelings of uncertainty, and implied that she was welcoming significant change.
When asked what was currently calling her, Bonet gave an honest and heartfelt answer about being her authentic herself. "Definitely learning how to be authentically me, learning to be new, and following this invitation from the universe to step into this river of uncertainty. We've eliminated all this extra noise, and now it's time to grow our roots deeper into our own values," she commented.