Dr. Crockett Marcel's Awkward Love Triangle Explained
John Sciulli/Getty Images
If you were left scratching your head while watching some of "Chicago Med's" Season 7 plot lines, you're not the only one. To jog your memory, the character of Dr. Crockett Marcel, played by actor Dominic Rains, had a romantic moment with a fellow surgeon Dr. Pamela Blake, per Cheat Sheet. However, he also has romantic feelings for his former patient, Avery Quinn — who just so happens to be Dr. Blake's daughter. 
Not only is Dr. Marcel's mother-and-daughter love triangle a little strange, it also goes agaisnt professional rules. As SoMag News noted, Dr. Blake and Dr. Marcel have a mentorship relationship as Dr. Marcel is considering going into transplant surgery, something Dr. Blake specializes in.
Fan of the TV drama no doubt love a forbidden love story and juicy affair. However, this storyline might be pushing it, and the "Chicago Med" showrunners have revealed what they really think about this complicated, and extremely awkward love triangle. 
The Chicago Med showrunners teased what fans can expect from the love triangle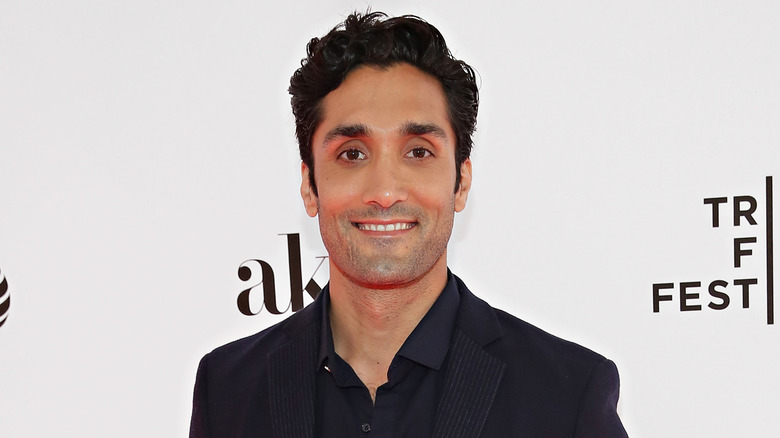 Cindy Ord/Getty Images
As Cheat Sheet noted, the "Chicago Med" showrunners, Andrew Schneider and Diane Frolov, acknowledged the awkwardness of the love triangle plotline. However, the pair added that the story will be explored further throughout Season 7. "It's a bit of a triangle for him [Crockett] there with Avery, and it's awkward, right?" Frolov said, adding, "Dr. Blake does not know anything about him having gone out with Avery. So that's awkward. We're going to continue playing that."
And, although Dr. Pamela Blake may have told Dr. Crockett Marcel that their kiss was a mistake, the showrunners also admitted that the transplant surgeon didn't mean it — revealing that Dr. Blake might still want to pursue things. However, that might change once she learns that Dr. Marcel is messing around with both her and her daughter at the same time.
Talk about drama. Unfortunately, we won't see this plotline play out until later in Season 7. But keep your popcorn fresh because it's going to be a wild ride with this season of "Chicago Med."