This Is The Lipstick Melissa Joan Hart Wore As Sabrina The Teenage Witch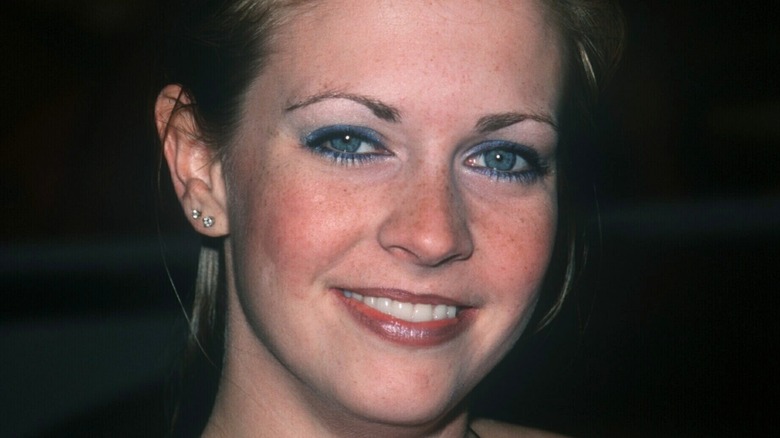 Evan Agostini/Getty Images
Like Buffy Summers, Sabrina Spellman was a beauty and style touchstone for many teens in the 1990s. While Sabrina's style was less dark and slayer-y, it influenced a lot of fashion during the sitcom's original run from 1996 to 2003 (via IMDb). Looking back now, it's easy to see where a lot of today's style inspo comes from like chokers, sheer tops, slip dresses, and sweater-dress combos, per Punkee. 
While Sabrina's sense of style may seem iconic now, Melissa Joan Hart has different memories. "Sabrina's style throughout the years was so bizarre," the actress previously told The Guardian, adding that "it went from Avril Lavigne to office temp. It was always whatever fit the episode."
One thing that stayed on balance throughout these "bizarre" wardrobe changes, however, was Sabrina's makeup — particularly her lipstick. Unlike the dark colours Kiernan Shipka adopted for her version of the character on "Chilling Adventures of Sabrina," Hart's witch stuck to a more neutral palette.
Melissa Joan Hart's nude lip aesthetic is so easy to attain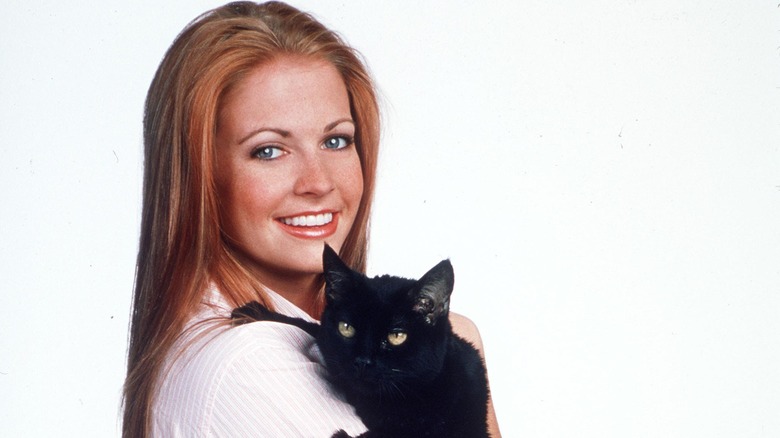 Getty Images/Getty Images
Throughout the show, it seems that the makeup department decided to opt with a nude lip on most occasions to compliment Melissa Joan Hart's complexion and hair while maxing out Sabrina's overall vibe as a witch experiencing the midst of the 1990s. While you can obviously try and match the shades yourself, beauty TikToker Britney Kale has a knack for discovering the actual brands used on some of pop culture's most iconic characters, and yes, that includes Sabrina Spellman.
According to Kale, the makeup department on "Sabrina the Teenage Witch" used a few different products and shades to maintain Sabrina's chic look. This included Smith's Rosebud Salve for a lip balm base (via Ulta), Nars Lip Liner Pencil in the shade Borneo to fill in the lips (via Nars) accompanied by a Mac lipgloss in the shade Underage, or a Nars lipgloss in the shade Babydoll.
Out of everything listed, the only two that are no longer produced are the lipglosses. But Kale advises the next best thing is Fenty's Gloss Bomb in the colour Fu$$y (via Sephora), or Essence's Shine Shine Shine lipgloss in the shade Watch Me Do (via Target).