How The Jan. 17 Full Moon Will Affect You If You're A Sagittarius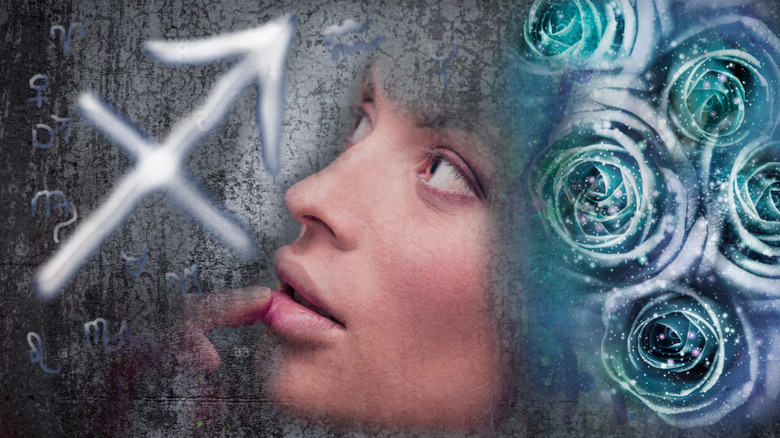 Dzhulbee/Shutterstock
The full moon on January 17th will mark the very first full moon of 2022. The lunar event has been given the title "wolf moon," as in the past it marked the time of the year when people could hear the wolves howling for several reasons such as hunger, marking their territory, hunting, and looking for other members of their pack (via The Farmer's Almanac). This full moon falls under the sign of Cancer, an emotional sign that is known for being quite sensitive, per Bustle.
According to PopSugar, January's full moon can also be a very spiritual time. "The wolf moon that comes in the dead of winter is a time for transformation and introspection," psychic and astrologer Stina Garbis tells the outlet. "It is a time of figuring out what you need in order to have a successful life. It's also a time of seeing what's missing and finding truth in what you long for. It's about sacrifice and finding personal truth and discovering your purpose and how it relates to the bigger picture and society as a whole," she added.
If you're a Sagittarius, the new moon on January 2nd may have brought you luck in both your love life and your finances. Meanwhile, the full moon will see you continue to change.
Sagittarius will have a lot on their plate during the full moon on Jan. 17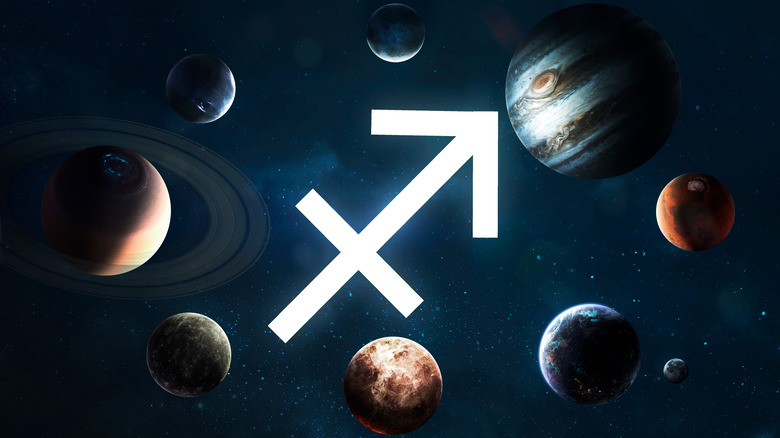 Vadim Sadovski/Shutterstock
According to Bustle, if you're a Sagittarius (born between November 22 and December 21), the full moon on January 17th could be full of changes for you. The lunar event falls in your house of rebirth and transformation, meaning that your life will continue to feel a bit like a rollercoaster. Now is the time to make adjustments to your daily routine so that you can better accommodate where your life is headed.
"Sagittarius, make sure you take the time to refuel. This full wolf moon in Cancer asks you to slow down enough to take some intentional time in reflection. If you could upgrade any aspect of yourself for the better, what would it be?" astrologer Imani Quinn told the outlet.
Astrology.com notes that Sagittarius will also find themselves focused on relationships during the time of the full moon. The lunar event will help to remind you that relationships are about partnership and give as well as take. It seems that Sagittarius will have a lot on their plate during the full moon. However, PopSugar claims that any low points won't last long.