Piers Morgan Lets Out His True Feelings About Queen Elizabeth's Plight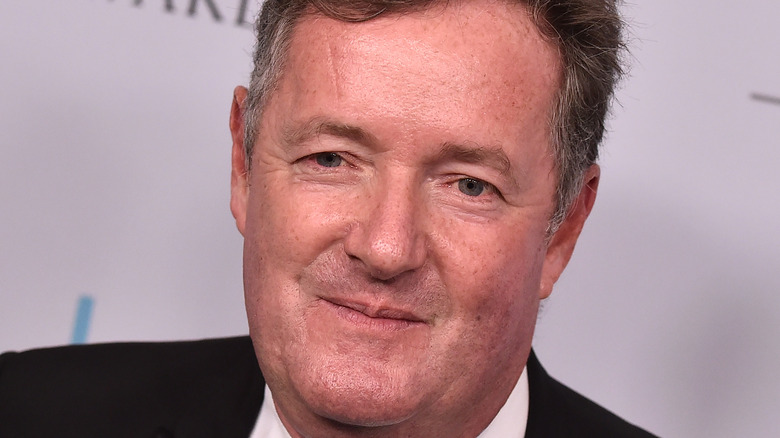 DFree/Shutterstock
British media personality Piers Morgan — who is never shy about his feelings towards Prince Harry and his wife, Meghan Markle in his Daily Mail column — has some thoughts about Queen Elizabeth and the year she has just had. While Morgan doesn't disparage the queen, his opinions on the Duke and Duchess of Sussex got him fired from his job hosting ITV's "Good Morning Britain" in March 2021, after he trashed the admissions Meghan made during the famed Oprah Winfrey interview. Morgan said he "didn't believe a word" Meghan told Winfrey when discussing her mental health, according to the BBC.
In fact, mental health became an important topic for Meghan and Harry last year, as Harry even produced and appeared in a docuseries for Apple TV+ called "The Me You Can't See," in which he focused on mental health issues. Still, Morgan sees the couple — and so many other things — as a source of angst for the queen, and let the world know it in a January 13 tweet.
Piers Morgan feels bad for Queen Elizabeth and the year she has had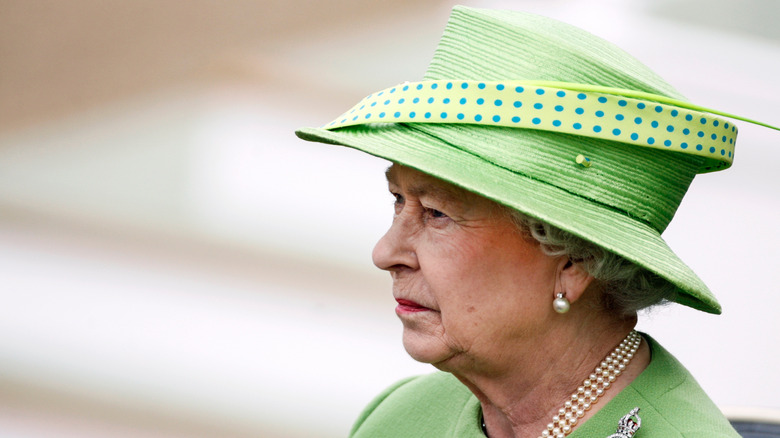 Alessia Pierdomenico/Shutterstock
Queen Elizabeth has indeed had quite the past two years. Thanks to the coronavirus and her age, she spent a great deal of time isolated and not making public appearances. In addition, in the fall of 2021, her health began to fail, with the queen spending the night in the hospital for tests and then being forced to cancel two international trips — one to Northern Ireland and another to the COP26 climate summit in Scotland (via CBS News). That doesn't even begin to cover her personal loss — her husband of more than 70 years, Prince Philip, died last March.
Things got even more difficult for the queen the second week of 2022 when she stripped her son, Prince Andrew, of his military titles. In the latest blow to the royal family, a New York judge ruled that a sexual abuse lawsuit against Andrew could proceed (via USA Today). So where does Piers Morgan fit into all this? He shared his thoughts about the latest royal comings and going on Twitter, and expressed his condolences to the queen. 
"I feel so sorry for the queen. In the last year she's lost the love of her life, endured the monarchy she heads being repeatedly trashed by the Sussex clowns, & suffered what must be any mother's nightmare over Andrew's deplorable conduct," he tweeted. "She's 95, and deserves so much better."