Kelly Ripa's Unscripted Moment Has The Internet Divided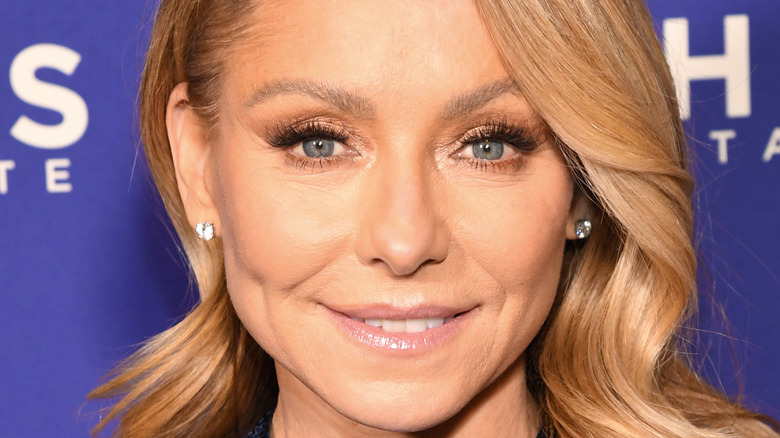 Kevin Mazur/Getty Images
When Kelly Ripa and Ryan Seacrest kicked off a new slew of "Live with Kelly and Ryan" shows in 2022, they did so from the comfort of their own homes, telling viewers that the Omicron variant had caused this move from their studio. "I don't think there's a person in America right now, and probably Canada, who doesn't know somebody who has COVID right now — this new variant of the coronavirus or has had it recently or is about to get it," Ripa said during an episode of "Live with Kelly and Ryan" in early January, per People. "So out of an abundance of caution right now, we are back home."
For two decades, Ripa has been the co-host of the show, taking over from Kathie Lee Gifford when she left the show back in 2001. Despite having no experience as a television show host, the former "All My Children" star possessed a certain charisma that made fans tune in every morning. "The show had really reached an iconic level of pop culture where everyone knew Regis and Kathie Lee. ... Everyone was really questioning, could we go on?" the show's executive producer, Michael Gelman, told Entertainment Weekly. "Kelly immediately lit up the room, and we knew there was something special. There was a certain charisma and humor and quickness that was really innate — because she wasn't an experienced broadcaster at the time. She just had that It Factor."
Ripa has divided the internet with her on-screen facial oil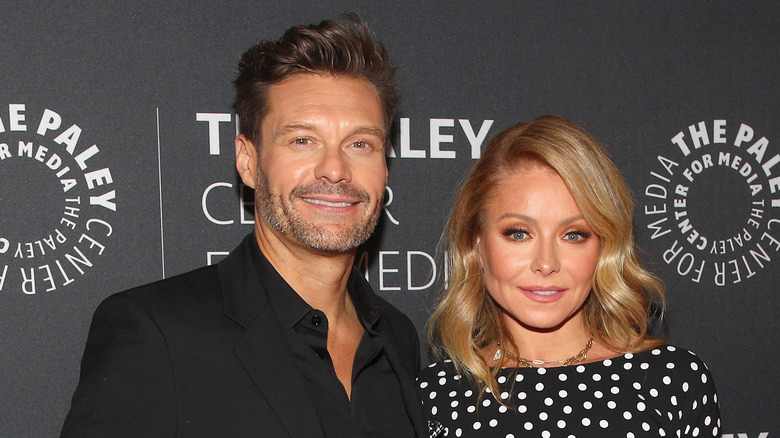 Astrid Stawiarz/Getty Images
On Thursday's episode of "Live with Kelly and Ryan," Kelly Ripa noticed that her face was looking a bit oily. While her co-host, Ryan Seacrest, was announcing the lineup of celebrity guests for the show, Ripa took matters into her own hands, using an oil blotting paper to remove the excess oil from her face in front of thousands of viewers. "I'm noticing on the feed here that my face looks extra glisten-y and so I thought I would just de-glisten. Too much face oil," Ripa said while on-air, according to People. "There is a little bit of grease on that," Seacrest responded upon seeing her oil blotting paper, which had multiple splotches on it from Ripa's face. "Do you think?" Ripa replied. "It's disgusting. Hello!"
In the past, Ripa has been incredibly open about her on-screen appearance, often clapping back at fans for criticizing her gray hair and makeup application. After the episode aired, fans took to social media yet again to both criticize and praise the morning show host for blotting her facial oil on live television. "That's a lot of oil," one user tweeted. Another user brought up her makeup application once again. "Putting on like a pound of make-up before appearing on tv. ... no wonder," another user tweeted. Other social media users were more complimentary of the host for being open enough to blot her face in front of viewers. "Kelly Ripa is just the best," a Twitter user said.