Why Andy Cohen Is Profusely Apologizing To Ryan Seacrest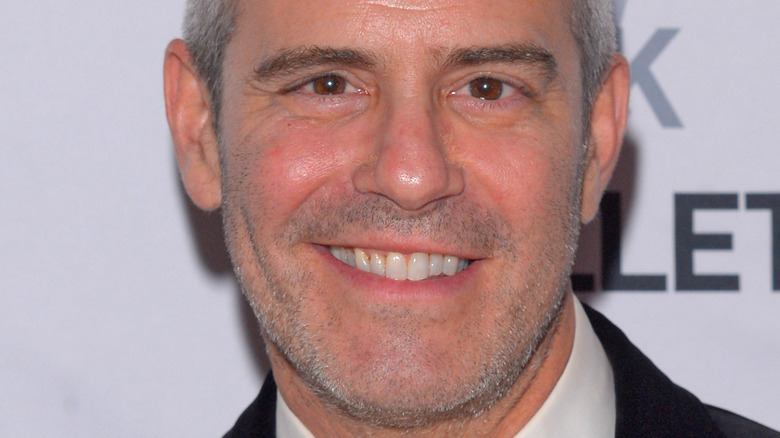 Ron Adar/Shutterstock
Will Andy Cohen never learn? After swearing off drinking on his show "Watch What Happens Live" due to a renewed focus on his health, the Bravo personality is now regretting over-imbibing while hosting CNN's New Year's Eve special due to his loose lips (via MarketWatch). It's actually one comment in particular that has Cohen cringing after the fact.
No, he is not taking back what he said about Bill de Blasio, commenting on "his victory lap dance after four years of the crappiest term as the mayor of New York" (via Fox News). Cohen went on to opine, seemingly drunkenly, "The only thing that Democrats and Republicans can agree on is what a horrible mayor he has been. So sayonara sucker! 2022! It's a new year, because guess what? I have a feeling I'm going to be standing right here next year, and you know who I'm not going to be looking at, dancing as the city comes apart? You!"
It's another person Cohen took aim at over the course of his hosting duties that he is now apologizing to: Ryan Seacrest.
Andy Cohen made cringeworthy comments about Ryan Seacrest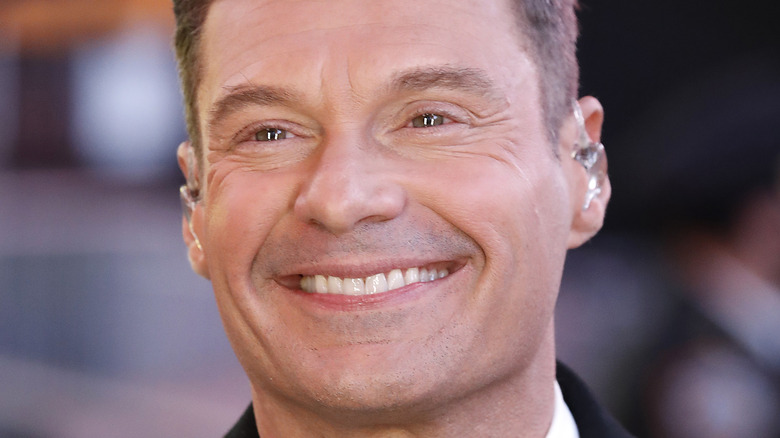 John Lamparski/Getty Images
Seacrest of course hosted ABC's New Year's Eve special live from New York City as well (via USA Today). "If you look behind me, you'll see Ryan Seacrest's group of losers performing," Cohen commented at the time, adding, "I'm sorry, but if you're watching ABC, you're watching nothing."
The star later walked back his comments during his "Radio Andy" show on SiriusXM. "The only thing that I regret saying, the only thing is that I slammed the ABC broadcast," Cohen said. "And I really like Ryan Seacrest, and he's a great guy and I really regret saying that, and I was just stupid and drunk and feeling it."
At time of writing, Seacrest had not yet publicly reacted to Cohen's on-air diss. But as the Bravo host noted during his radio show about his comments, which he believes were taken out of context, "​​The headlines about Ryan Seacrest are all like I trash Ryan Seacrest. I'm like, I really, I hope he hears the clip. You know what I mean?" (via Page Six).