Peter Scanavino Reveals How Carisi Feels About Rollins' Ex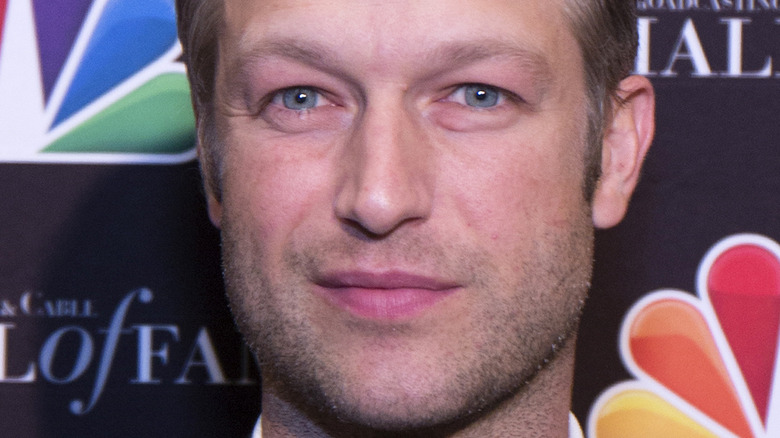 Santiago Felipe/Getty Images
Within the "One Chicago" universe, fans generally have strong opinions about who should date who — both within single shows and in crossovers. The longest running show within the Chicago show set is "Law & Order: SVU," which first premiered in 1999. Throughout the show's many years, core cast members have found and lost love time and again. One character who has treated fans to a medley of romantic entanglements is Kelli Giddish's Amanda Rollins. Rollins is currently involved with her longtime close friend, Dominick Carisi, but viewers may have concerns over the strength of their relationship, considering her past relationships. The actor behind her beau, Peter Scanavino, revealed how Carisi feels about Rollins' ex and it may come as good news to those shipping the pair.
Declan Murphy, father to Rollins' oldest daughter, is an NYPD detective who isn't particularly active in her life, per Distractify. The two linked up early on when Rollins first appeared on the show, and met in an illegal gambling club during one of Rollins' relapses in her gambling addiction while Murphy was working undercover. They went on to get involved with one another and had a child together, but Rollins and Murphy weren't seen together for some time. That was until Murphy returned from another undercover assignment to check in on Rollins after learning she was pregnant again. With her ex making a reappearance, Scanavino spoke with TV Line about how his character would feel about Murphy's return. 
Peter Scanavino says Carisi is unbothered about Murphy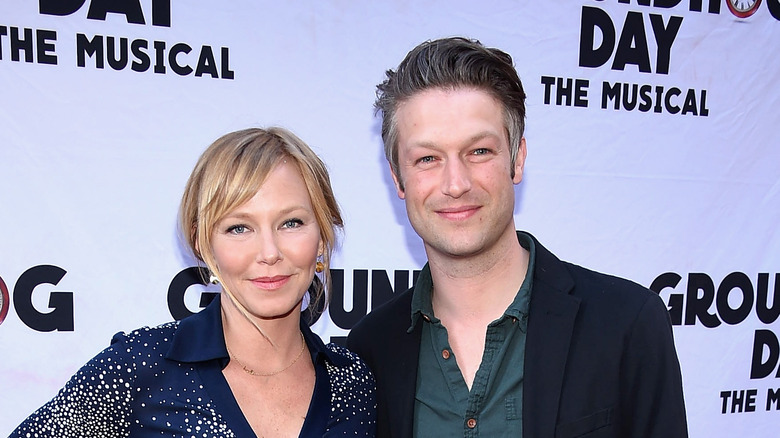 Dimitrios Kambouris/Getty Images
Given his new relationship with Amanda Rollins, it would be understandable if Dominick Carisi was a bit uncomfortable with her reconnecting with an old flame. But according to Peter Scanavino, there is no issue there as of yet. In fact, the actor speculated that Murphy knows about his character's role in Rollins' life and those of her children. "We don't have any interaction, actually," Scanavino told TV Line. "I'm not in that episode." However, he does wonder how his character feels about Rollins' exes and has decided that he's likely level-headed enough to be mostly unbothered. "[Rollins and Carisi are] obviously pretty close, and I'm close to the kids in the fictional backstory of what I've come up with, " Scanavino suggested. "So, I'm sure he totally knows who the father is, and that's something that they've probably spoken about. I don't see how it would be anything contentious or dramatic, but who knows?"
As the relationship between his character and Rollins continues to unfold, things could change. While he doesn't expect Carisi to have any sort of dramatic confrontation with Murphy, he isn't counting anything out on the crime drama. "It's the name of the game with this show," he said. "So, it could be. I don't know." For now, fans can rest assured that the cute couple is going strong as they prepare to become new parents together. Only time will tell what the future holds for the little family.