Dr. Oz's New Campaign Video Has Twitter In A Tizzy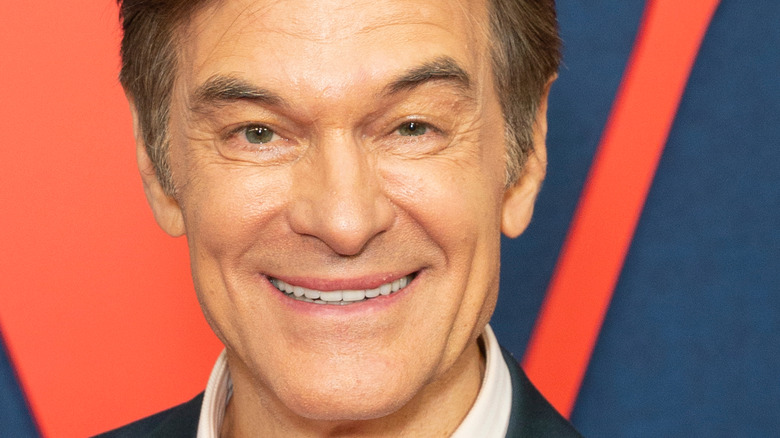 lev radin/Shutterstock
After establishing himself as a popular media health expert, Dr. Mehmet Oz is turning his attention to politics. In late 2020, the cardiac surgeon announced that he is running as a Republican for an open Senate seat in Pennsylvania (via CNBC). While that meant having to end his "Dr. Oz" talk show, he believes that he can do more good for the country by working toward what he feels are the nation's best interests. "Dr. Oz has seen first hand the goal of the liberal elites and establishment — to make your life decisions for you — and cancel you if you disagree," his website says. 
The doctor's platform includes securing national borders, lowering prescription drug prices, championing school choice, making health care more affordable, and "making sure people know the truth about COVID." It's this last issue that Dr. Oz has focused on most intently — and the one that's receiving the most criticism. In a recent Fox News appearance — a portion of which he tweeted to his account — Dr. Oz declared that the government has placed too much emphasis on vaccines and mask mandates, and not enough on treatments for the virus itself. 
He saved his most pointed criticism for Dr. Anthony Fauci, though. Calling him "the J. Edgar Hoover of public health" and "a petty tyrant who has organized media to remove all dissent," Dr. Oz challenged the infectious disease specialist to a debate on vaccine mandates, therapeutic treatments, and "ignoring naturally acquired immunity" (via Twitter). Although Fauci hasn't responded to the video, plenty of other people have.
Doctors are clapping back at Dr. Oz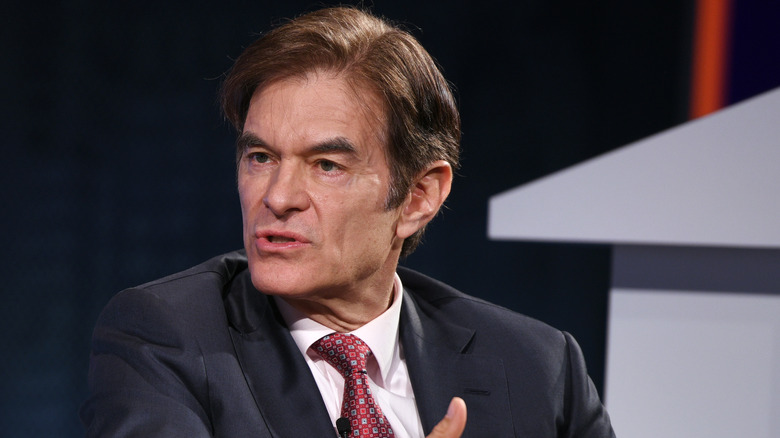 Riccardo Savi/Getty Images
Defying Dr. Oz's claims that he speaks for the medical community, doctors are calling him out on Twitter. Johns Hopkins trauma surgeon Joseph Sakran, M.D, wrote, "As a fellow surgeon, and someone that has been on your show — I'm incredibly disappointed that you are willing to politicize this pandemic and break that sacred public trust." Fred Guttenberg, whose daughter was one of the children murdered in the Parkland school shooting, said that his physician sister is definitely not in Dr. Oz's corner. "Go back to your reality TV show and your pathetic campaign," he tweeted. "Stop putting the lives of Americans in danger."
Other critics are referencing Oz's history of promoting questionable health supplements. "Let me guess. Next you're going to start pushing açai berries as the cure?" asked a Twitter user. Another critic on Twitter called out both his credentials and his residence: "Wait — when did you get your Doctorate in Epidemiology? How many global viruses have you fought? You may want to sit this one out, buddy. You don't even live in PA."
Undaunted, Dr. Oz continues to post campaign videos, including this most recent one criticizing the "one size fits all" approach to school closings and mask mandates. This, too, has drawn fire from fellow physicians. "From one doctor to another, this truly sickens me," responded one (via Twitter). The doctor went on to cite all the packed emergency rooms with overworked doctors and nurses working to treat COVID patients of all ages. "This tweet is irresponsible."