Is Youth To The People Worth The Money?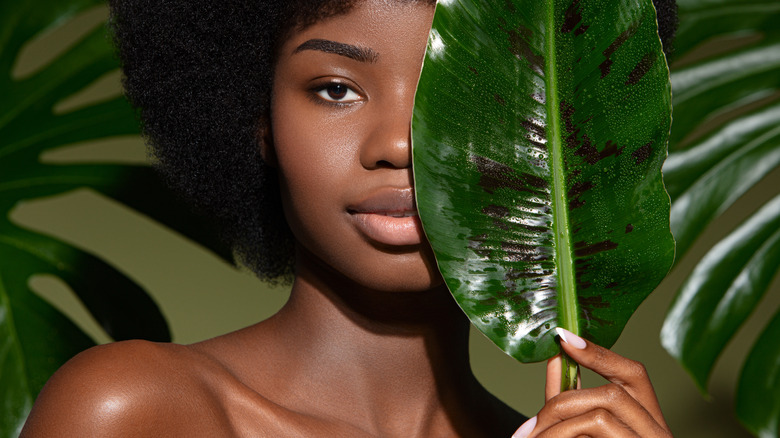 Beauty Agent Studio/Shutterstock
Youth To The People (YTTP) was founded by Greg Gonzales and Joe Cloyes, who grew up watching their grandmother Eva Friederichs, a pioneer in professional-grade skincare. According to their website, this California-based skincare line was made with the planet in mind where they use only consciously-sourced superfood blends with clinical, PRO-GRADE VEGAN™ actives for skin health. YTTP promises a younger-looking complexion with their natural-leaning choice of ingredients and sustainable glass packaging, which is quite appealing to today's skin enthusiasts though it costs a little more (via Refinery29). 
This socially-conscious duo is determined to provide people with sustainable choices, so people look and feel good about using their products. In the competitive skincare world, they have stepped ahead with keeping things clean and eco-friendly for a population that values sustainability (via Byrdie). One of the best things about YTTP is that they work for all skin types, are vegan and cruelty-free, combine natural botanicals with safe synthetics, and have an average rating of 4.8 out of 5 stars with over 1,500 reviews (via The Derm Review). It feels good to use skincare products that are good for you and the planet, but is it worth the money?
Youth To The People is vegan, cruelty-free, gluten-free, and comes in recyclable packaging
Youth To The People (YTTP) falls under clean beauty where they only use ingredients that are good for human health and the environment. Allure loves YTTP Kale + Green Tea Spinach Vitamins Cleanser ($36), an infusion of cold-pressed antioxidants to help clean makeup and buildup while supporting your skin's pH. It has vitamins to leave the skin glowing and green tea to help against aging, which most cleansers do not offer. It is also a slightly expensive cleanser, but available at Sephora and a winner of the Allure Beauty Award. 
Byrdie raves about their 15% Vitamin C + Clean Caffeine Energy Serum ($68) as well. In addition to Vitamin C's brightening and firming magic, it has caffeine to depuff and contour your face, which is new compared to other Vitamin C serums. In addition to that, Refinery29 recommends their Dream Eye Cream with Goji Smell and Ceramides because it visibly hydrates and smooths your dry under eyes with a blend of squalane and moringa. At the price point of $48 for 0.5 oz, it is on the higher level of mid-range products. 
YTTP offers a range of planet-friendly products that are good for your skin in intriguing blends that we haven't seen before. In the last few years, they have blown up, so they have a religious following. However, their prices might seem more justifying for those committed to clean ingredients and sustainable packaging than those who want a skincare product that does its job.