Prince Harry To Reveal New Personal Stories In His First Interview Of 2022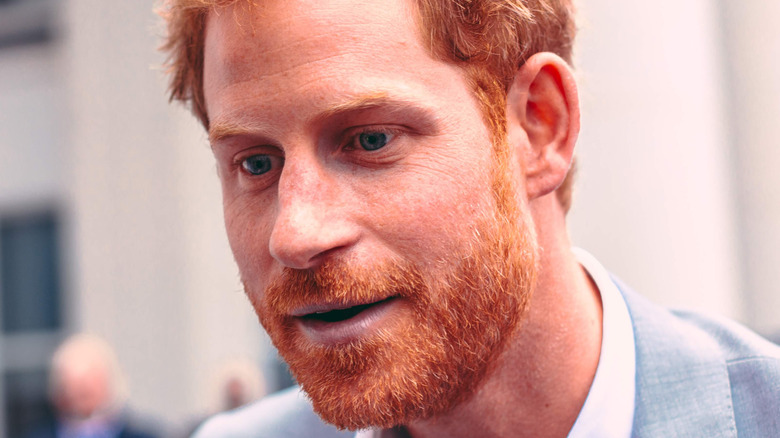 AU Media/Shutterstock
Prince Harry and Meghan Markle have been building a life for themselves separate from the British royal family over the last two years, and both have made it clear that their issues with the royal family cannot be solved or forgiven overnight. In fact, Harry's even pursuing legal action before returning to England with Meghan and their two children, a move that came as a surprise to some (via Harper's Bazaar).
While Harry and Meghan are working on building Archewell, which acts as both a foundation and a production company for new in-house content, Harry has also been increasingly opening up about his life and his relationship to the royal family. Harry and Meghan's tell-all interview with Oprah Winfrey is infamous across the world now, but any trepidation the Duke of Sussex has faced over the interview isn't stopping him. He then went on to host a series titled "The Me You Can't See" with Winfrey, per The Guardian, during which he opened up more about his life experiences.
Now, Harry is set to reveal even more personal stories at the top of the year.
Prince Harry will reveal 'stories, challenges, and successes' for BetterUp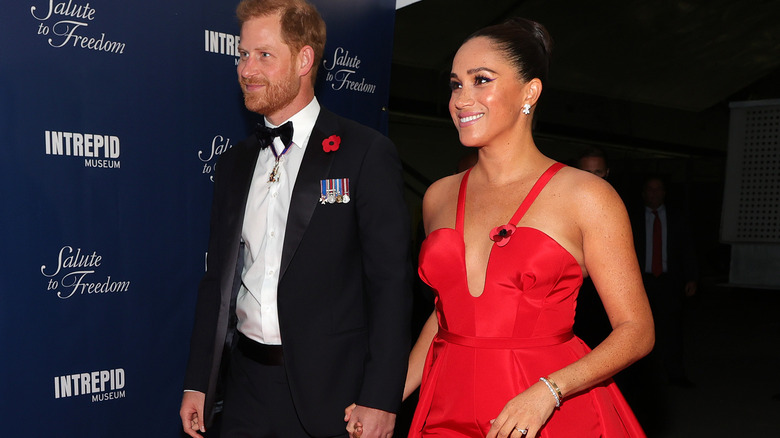 Dia Dipasupil/Getty Images
Prince Harry and Meghan Markle's ratings take huge turns often. The public opinion both in the United States and in the United Kingdom, nonetheless elsewhere around the world, changes with the wind. Harry's first interview of 2022, in which he's set to reveal even more personal stories, may give their ratings one of its biggest turns yet.
According to the Daily Mail, the Duke of Sussex will appear in a virtual BetterUp event in February where he will attend under the role of Chief Impact Officer. It remains unclear how much the prince gets paid for his work with BetterUp, which many may want to know as Harry's money through Archewell has been under scrutiny recently.
Harry's attendance at the February 3 event was announced by Omid Scobie, a journalist close to Harry and Meghan. According to BetterUp's website, the company is a career leadership firm that helps people and companies alike improve their practices to ensure that both the business and its employees succeed — it also aims to uplift workers without sacrificing the business' goals. Scobie took to Twitter to write that attendees can "expect to hear the duke talking about personal stories, challenges, and successes." BetterUp's virtual event is a kickoff for their #InnerWork initiative, which is "a mindful, conscious effort to organize the inner you."
So, what do you think about Harry revealing more personal stories?