Was Kesha Really Born With A Tail?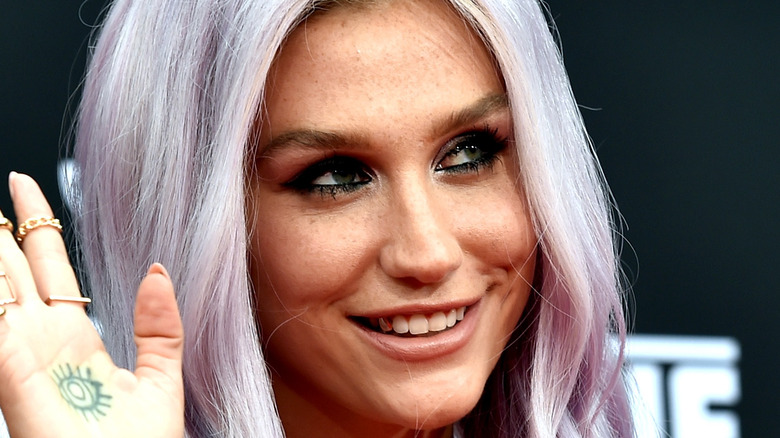 Kevin Winter/Getty Images
Ever since she first burst onto the scene, Kesha has cultivated a persona unlike any other in pop music. Simply put, Kesha is a weirdo and proud of it. As the "We R Who We R" hit-maker told Spin back in 2010, she was heavily bullied as a kid, reasoning, "I was a f*****g weirdo. I grew up in the Bible Belt and I made my own clothes and dyed my hair purple. Nobody ever knew what to do with me." Kesha added, "I still think America's trying to figure out what to do with me. I deal with haters on a daily basis." 
Kesha has remained impressively steadfast in who she is throughout her lengthy career, even while faced with harsh setbacks including her ongoing legal issues with producer Dr. Luke, whom Kesha accused of assault. Thankfully, her response to those trying to tear her down remains consistent. As the pop star told The Guardian in 2019, "Nothing matters, the world is going to burn up one day so I might as well have a good time while I'm here." Kesha went on to explain, "I have found that speaking from the heart and creating have made me more able to cope with that intensity." 
Like most in the public eye, Kesha has also been at the centre of a lot of publicity surrounding her life and career — including reports that she was born with a tail. 
Kesha is well-known for keeping it real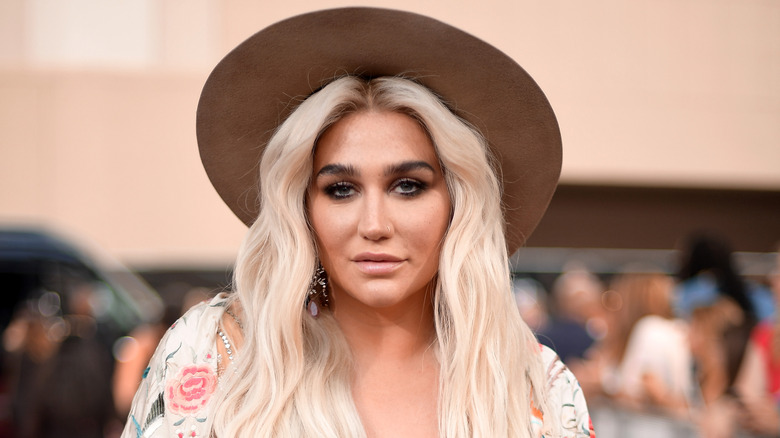 Matt Winkelmeyer/Getty Images
Kesha is known for being impressively open about, well, just about everything, and in a 2013 chat with a Heat magazine, she revealed, "I had a tail when I was born" (via E! News). The pop star elaborated, "It was a tiny tail, about a quarter of an inch, then they chopped it off and stole my tail. That was when I was little. I'm really sad about that story." 
Kesha typically goes above and beyond to catch people's attention, even drinking her own urine as part of the MTV docuseries, "My Crazy, Beautiful Life." Recalling the infamous incident, she reasoned, "Mine isn't that bad, but I'm a very hydrated person. It tasted kind of like candy."
NME points out humans being born with a tail isn't unheard of, with embryos typically boasting one around a sixth the size of the organism itself. It generally gets absorbed as the fetus develops but, in rare cases, as with Kesha, children are born with the remnants of their tails. The "Die Young" hit-maker may frequently shock with her outbursts, but they make her a terrific interviewee.