The Truth About The Voice Behind Elmo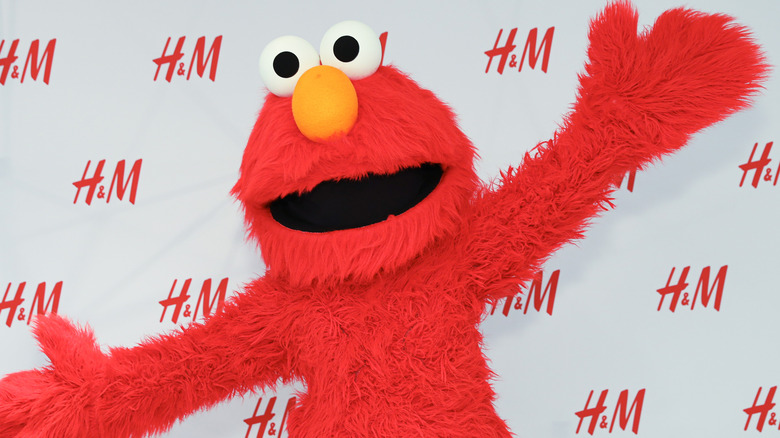 Anna Webber/Getty Images
Elmo is a beloved character, gracing our screens and making children laugh for decades. While Elmo is quite possibly one of the most famous faces on television, he was once just a background character, according to Sesame Workshop. It wasn't until 1984 when he first appeared on "Sesame Street" as Elmo. Since then, Elmo has become the biggest star on "Sesame Street," acting alongside huge celebrities and starring in the show's most iconic episodes.
As a character so widely known and loved, many people often wonder who the voice of Elmo actually is. According to Behind the Voice Actors, Elmo was voiced by Kevin Clash since Elmo made his first appearance as a main character in 1984. Clash became synonymous with the fictional character, giving Elmo the distinct voice and personality we have all grown to know and love. Unfortunately, after 28 years of voicing Elmo, Clash became the center of multiple lawsuits, ultimately ending his career as a voice actor and causing "Sesame Street" to find a new Elmo.
What happened to the original voice of Elmo?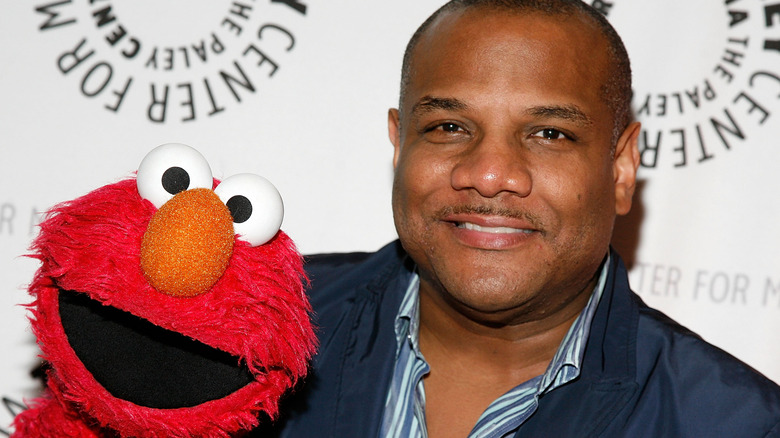 Andy Kropa/Getty Images
Kevin Clash, who voiced Elmo from 1984 to 2012, left the show after sexual abuse allegations against him came to light. According to Rare, multiple men came forward accusing the voice actor of sexually abusing them when they were underage. Many of the lawsuits said that Clash used his status and his wealth to lure young boys in with fancy dinners and money.
According to the Baltimore Sun, Clash was accused by five men, all of whom were adults at the time their accusations came to light. Due to statute of limitation rules, all of the claims were eventually thrown out and the actor was not charged with any wrongdoings. Even with no charges against him, Clash resigned from his job at "Sesame Street" in 2012 after the second abuse allegation came out against him. "Sesame Street" and Clash released statements stating that his personal life was becoming too distracting for the show to continue with him as Elmo. Soon after, the show would replace Elmo with Ryan Dillon, who still voices the character today.
If you or anyone you know has been a victim of sexual assault, help is available. Visit the Rape, Abuse & Incest National Network website or contact RAINN's National Helpline at 1-800-656-HOPE (4673).
Who is the current voice of Elmo?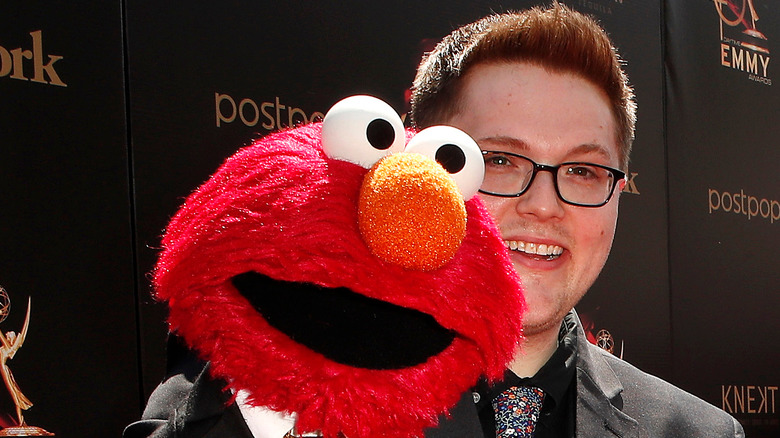 Joe Seer/Shutterstock
While Ryan Dillon may have been new to our screens in 2013, the voice actor has actually been with the show since he was in high school, according to The BBC. The puppeteer went to an open call at "Sesame Street" when he was just 17. His talent was quickly noticed by the producers, and Dillon went on to shoot season 37 of the show. 
After Clash left the show, Dillon was the first in line to take over his role as Elmo. According to TMZ, the actor was originally a temporary replacement. He obviously showed he was meant for the role, as Dillon continues to voice Elmo today and has earned multiple awards, including two Daytime Emmy nominations. According to Newsweek, Dillon spoke to The Straits Times in 2017 about taking on the role of Elmo, stating that "Elmo is a legacy character, so a lot of his characteristics are built in already. But the real trick is finding the balance between keeping him true to who he is, without making him a stale copy of what came before."