Why Matt Lauer's Interview With Britney Spears Is Resurfacing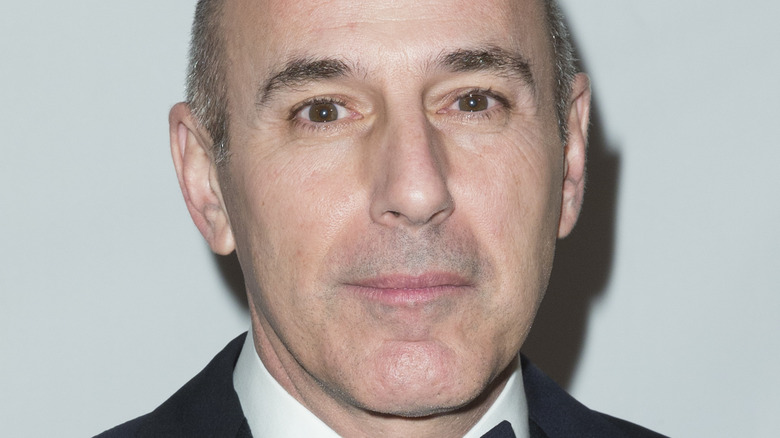 lev radin/Shutterstock
Both Matt Lauer and Britney Spears have made headlines in recent years, but for very different reasons. The former experienced a meteoric fall from grace, while the latter's conservatorship battle came to an end in late 2021. Now that the public is focusing on Spears again, old interviews are resurfacing, such as her 2006 interview with Lauer. Because people are more motivated than ever to protect Spears, the segment is getting under her fans' skin — and for good reason.
Along with the revelations that were uncovered in Spears' conservatorship battle, the New York Times documentary "Framing Britney Spears" has forced the world to examine the ways in which the media mistreated Spears early on in her career. Case in point: her 2006 Dateline interview with Lauer is more than a little uncomfortable to watch back now. As a sexual predator, Lauer's references to Spears as "sexy" and "sexed up" didn't age well, per Glamour. "Framing Britney Spears" included snippets of that infamous interview. "You saw the questions being asked: 'Is Britney a bad mom?' It's not like, 'Did Britney record a bad song?' 'Is Britney wearing a bad outfit?' 'Is Britney in a bad marriage?' 'Is Britney a bad mom?,'" Lauer said (via Glamour), before asking the pop star what she thought it would take to stop the media from obsessing over her. A tearful Spears simply responded, "That's America for you."
Matt Lauer defended his infamous Britney Spears interview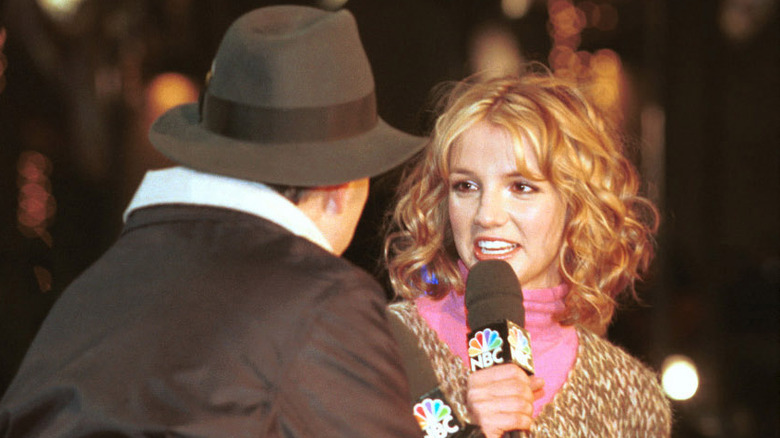 Joe Vericker/Getty Images
Now that "Framing Britney Spears" is bringing the 2006 Dateline interview back into public consciousness, Britney Spears' fans are out for blood — especially because (as of 2017) Matt Lauer showed little remorse for how it all went down. In a 2017 episode of "Watch What Happens Live," he told host Andy Cohen that he would do it all over again, exactly the same way. When Cohen asked the former "Good Morning America" personality if he had any regrets over the interview, Lauer struck a defensive stance. "I think the only part that was at all controversial was [Britney Spears] got very emotional in the interview, and she began to cry," he said. "But keep in mind it was taped. We offered many opportunities to stop so that she could compose herself, and she wanted to keep going." 
Lauer went on to explain that Spears "was really feeling extremely emotional about the hounding of the press and the paparazzi and how they were making her life miserable." Despite that, Lauer insisted that he merely "did his job." He added, "I let her talk. If people didn't think it went that well, I apologize. But I would do the same thing again."