This Is The Lipstick Holly Marie Combs Wore As Piper In Charmed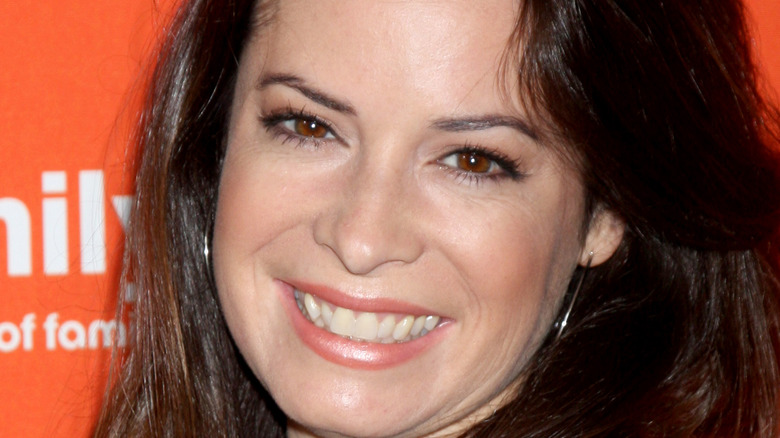 Kathy Hutchins/Shutterstock
If you've ever wondered what happened to the cast of "Charmed," the hit '90s witch series, you're not alone. This series, which ran from 1998 to 2006, centered on three sisters played by Shannon Dougherty, Alyssa Milano, and Holly Marie Combs, though Dougherty was later replaced with Rose McGowan (via IMDb). As Piper Halliwell, Combs was the cast's anchor; she kept all of the characters centered and acted as a leader within the Power of Three. Naturally, she became a fan favorite because of this.
After "Charmed," Combs went on to become Ella Montgomery, the mother of Lucy Hale's Aria on "Pretty Little Liars. However, despite growing quite a fanbase from this role as well — all of the "Pretty Little Liars" moms became beloved, leading them to starting a podcast together in 2020 (via Teen Vogue) — Combs remains best known for her work on "Charmed."
Like with any character on any film or series, it takes more than a script to bring them to life. In fact, makeup plays a huge role in this transformation. We already know the lipstick McGowan wore on "Charmed," and now we know which lipstick brought Combs' Piper to life, too.
These are the perfect dupes for Piper's makeup products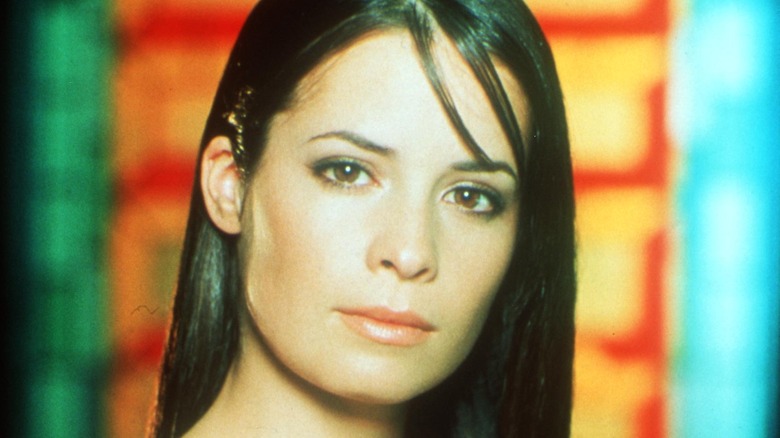 Getty Images/Getty Images
The untold truth of "Charmed" is that it launched all four sisters' careers in big ways. However, some of them remain best known for their work on "Charmed," including Holly Marie Combs. Now, one TikTok user, @britneykale, is revealing just which makeup products Combs and her television sisters wore. In her video, Cale explains that Combs wore the Body Shop Lip Definer in the color Beech and a Chanel lip gloss in the color Blizzard.
However, as "Charmed" began airing over two decades ago, many of the products that the cast wore are no longer available. Instead, Cale offers that, if you wanted to recreate Piper's makeup, you could opt for Urban Decay's 24/7 Glide-On Lip Pencil in the shade 1993 with the Shine Shine Shine Lip Gloss from Essence. The lip pencil retails for $22 on Amazon, while the lip gloss retails for just $3.29 at Target. Any of Essence's shades would match Piper's, especially given that the Halliwell sisters never wore one shade of lip color exclusively.
If you've ever wanted to become a Halliwell sister, now's your chance. You don't have to wait for Halloween or a special occasion; instead, you can become one on a daily basis with just a few extra makeup products.