What Has Matt Lauer Been Doing Following His Today Show Firing?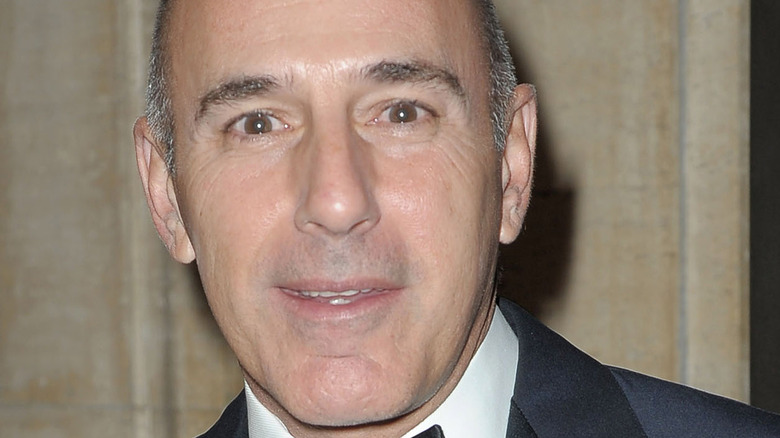 Chance Yeh/Getty Images
It wasn't too long ago that many of us woke up every morning to Matt Lauer on our screens. But since his 2017 sexual assault scandal, and ultimately, his firing from the "Today" show, Matt Lauer has not been seen much. Shortly after the scandal came to light, Lauer's wife filed for divorce and kicked him out of the house, leaving Lauer with quite a big mess to clean up (via OK!).
While, according to The Cinemaholic, Lauer initially denied all of the allegations against him, he eventually released a statement accepting some responsibility, stating "Some of what is being said about me are untrue or mischaracterized, but there is enough truth in these stories to make me feel embarrassed and ashamed. I regret that my shame is now shared by the people I cherish dearly."
For many, this was the last we heard from Lauer. So what has the disgraced host been up to since?
Where is Matt Lauer today?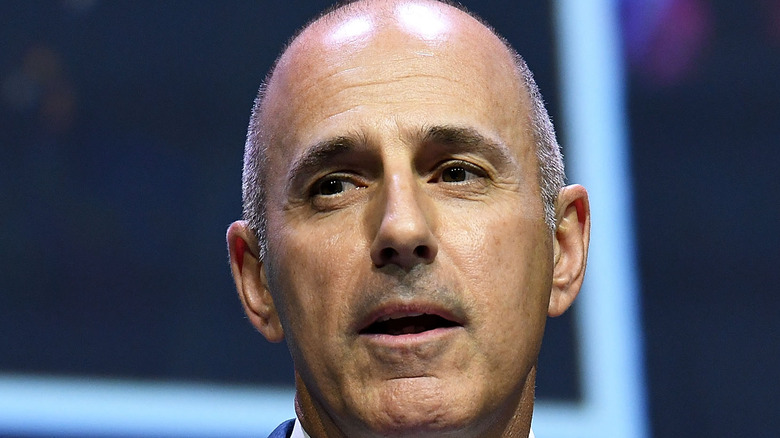 Slaven Vlasic/Getty Images
According to Town and Country Magazine, Matt Lauer retreated to his Hamptons house (which, according to The Real Deal, has now been relisted for sale at $44 million) following the scandal to lay low and stay out of the spotlight. He and his former wife immediately separated, but officially divorced in 2019, sharing joint custody of their three children.
Today, Lauer is said to be dating Shamin Abas, a public relations executive who has been good friends with the former host for years. The pair spent the recent holidays together at Lauer's home in New Zealand and according to OK!, have been in talks about having a big wedding in the Hamptons, where the couple spends most of their time together.
According to The Sun, Lauer has tried to get back into the good graces of his former friends and colleagues, but has had trouble gaining back any respect. Although, he did recently appear in NBC's 70th anniversary tribute to the "Today" show, making an appearance four separate times (via Page Six).