If You're An Aries, These Are The Books You Need To Read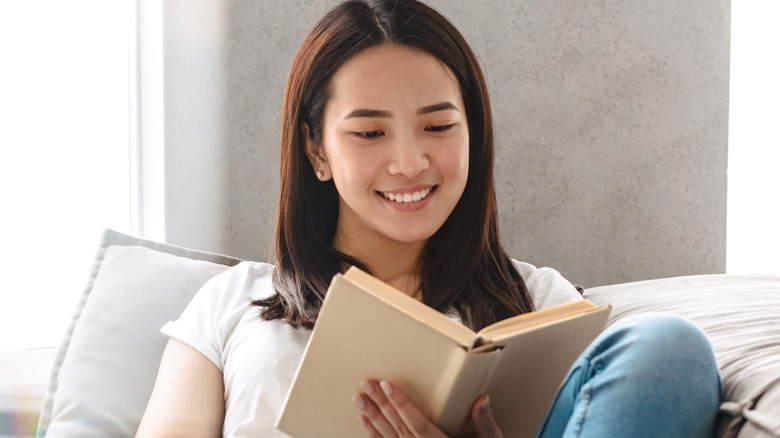 Shift Drive/Shutterstock
The first of the zodiac signs, Aries has a personality trait that can be described simply with the phrase "fun-loving." There's always something exciting happening with an Aries in the room (via Cosmopolitan). Born between March 21 and April 19, Aries folks are known to be energetic and highly competitive, per Allure. Perhaps this has something to do with the symbol of their star sign, a ram. With rams' horns denoting fierceness and combativeness, according to PureWow, it checks out that people born under this star sign enjoy participating in combative sports, per Pinkvilla. Surprisingly, as fierce as they are, Aries are tenderhearted and would stop at nothing to make their loved ones feel supported, cared for, and assured of their safety, per MTL Blog.
Talking about people who are known for taking on new challenges and ensuring they emerge victorious, Aries most definitely come to mind. They are also known to be innovative, constantly looking for ways to put their imagination to use, per The Times of India. Perhaps, this has a lot to do with their competitive side.
Like other Aries out there, if seeking new challenges and finding more ways to be resourceful and creative are your goals this year, you should consider taking a trip to the library or a bookstore near you for some books that would resonate with you.
Aries will find these books interesting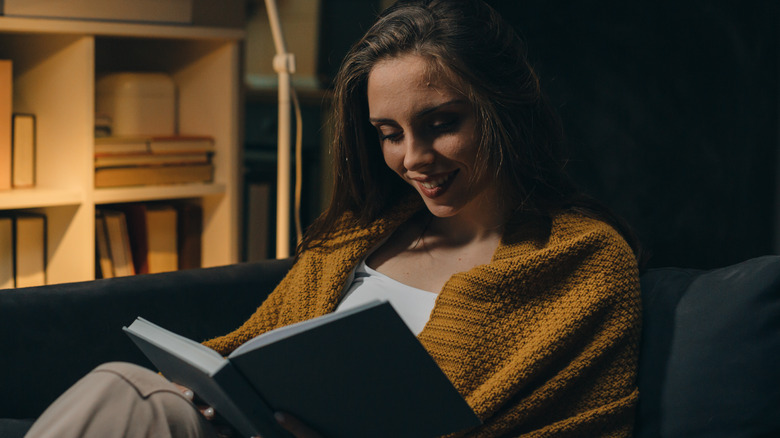 Dejan Dundjerski/Shutterstock
Being faced with challenges isn't a bother for Aries. Beating them hands down, however, is the goal. Thankfully, former first lady of the United States, Michelle Obama, pens the story of her life, including challenges faced and how she handled them, in her memoir, "Becoming." This is a book that Aries will find relatable (via Alachua County Library).
In his thrilling novel, "Heart of Flame," Nicki Pau Preto captures the heart of Aries, showing how far they are willing to go to get what they want (via Riveted). The characters of this book — Veronyka, Tristan, Sev, and Val — are faced with a war against the empire that will determine what becomes of their war soldiers, the Phoenix Riders. This leaves them with the decision of what they are willing to give up to protect the Riders.
Emmie's character in "The Event," epitomizes the personality trait of Aries, and Whitney Dineen, the author of the book, indeed gave Aries something relatable to keep them glued to the pages of this romantic comedy, per PopSugar. Upon graduation, Emmie gets her dream job at a high-end boutique and is admired by all. Things, however, take a different turn when she's forced to take a job back home with the family business. Has she got enough courage to deal with the side talks and condemnation in the small town? An Aries must read to find out.