This Is The Lipstick Jennifer Lopez Wore As Selena Quintanilla In Selena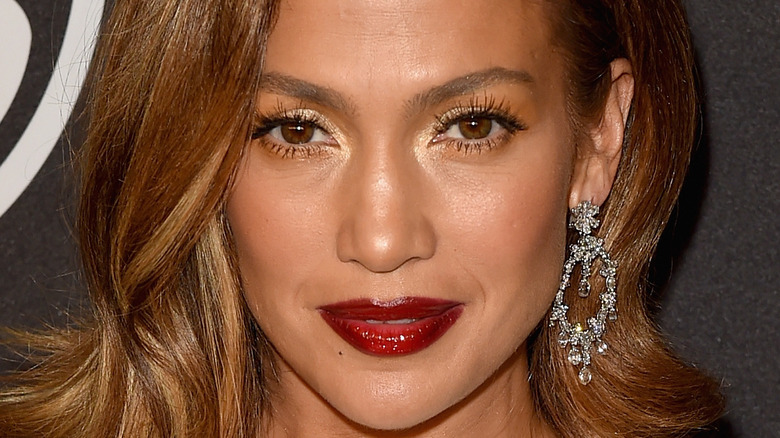 Jason Merritt/term/Getty Images
Selena Quintanilla, synonymously known as Selena, was the first major Latinx superstar in America and was loved and admired for her talent and beauty. Her iconic makeup with bright red lips is still considered timeless and replicated by celebrities today (via My Imperfect Life). Her famous red lips are unforgettable, and according to Allure, her favorite red lipstick was Russian Red by Mac Cosmetics that she wore all the time. 
When Jennifer Lopez played the Mexican-American singer in the movie "Selena," she used the same lipstick that was one of Selena's go-to. She also wore L'Oréal Sangria nail polish (another Selena must-have) to emulate the Tejano superstar as shared on TikTok by beauty enthusiast Brittany Cale. It is no wonder Lopez wore the late singer's exact color in the movie. You might have heard of Mac Cosmetics' Ruby Woo, which is considered one of the best red lipsticks of all time, and Russian Red is equally flattering (via Women's Wear Daily). The classic red lips will never go out of style, and we have decades of beauty looks to prove it. Sometimes, that is all you need to make a bold and unforgettable statement like Selena or J.Lo.
Mac Cosmetics Russian Red is a cool-toned red lipstick that flatters most skin tones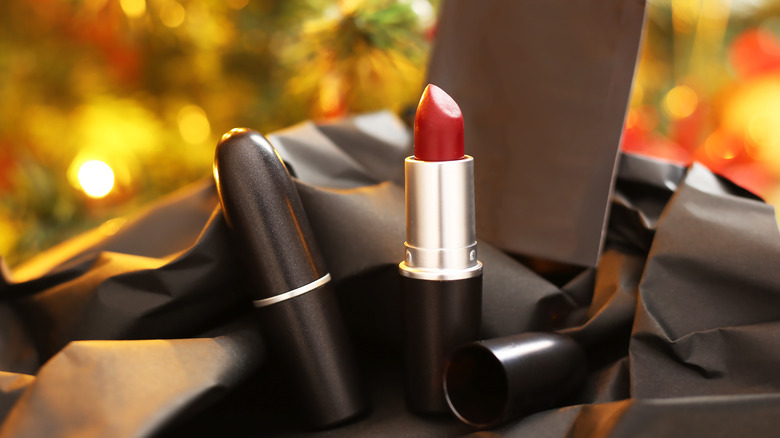 photo stella/Shutterstock
Mac Cosmetics Russian Red is an intense bluish-red, creamy, and high-pigmented matte lipstick that is long-lasting and non-feathering. It is free of parabens, phthalates, and formaldehyde and is available at Ulta.
Mac Cosmetics created this neutral-to-cool tone winter red for Madonna's 1990 Blonde Ambition tour, and it was one of Selena's favorite lip colors that has been a fan-favorite and on the list of the best red lipsticks since its birth (via Allure). Stylecraze considers this shade of red highly flattering on women of most skin tones. Plus, it is so soft and creamy and effortlessly glides on your lips. 
The Beautyholic calls this iconic lipstick perfect for those with fair skin due to its bluish undertones, though it looks good on almost everyone because the color is intense and keeps your lips hydrated while looking matte. Into The Gloss calls this deeper shade of red the "vampier old sister" to their classic Ruby Woo. So, if you want to go red without going too bright, this is perfect for you. If you are looking for the ideal dupe for this classic deep red, The Drugstore Princess recommends trying Revlon's Really Red or e.l.f. Cosmetics' Rich Red, which are both really affordable. Swipe the Russian Red on your lips to feel instantly confident and beautiful.