Here's Who Meghan McCain Wants To Replace Her On The View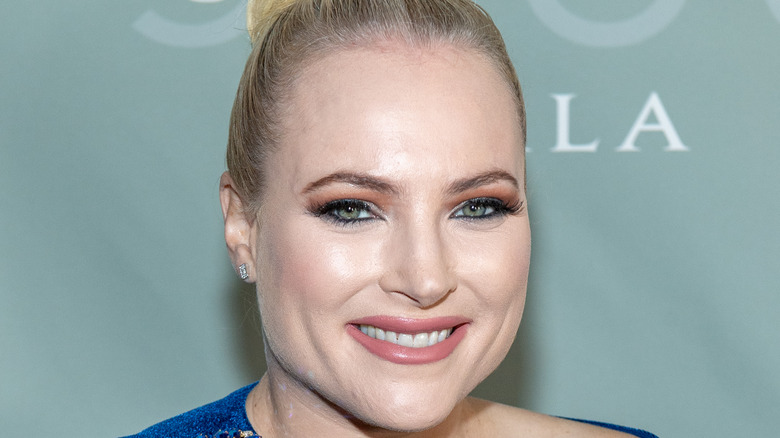 Roy Rochlin/Getty Images
Last summer, Meghan McCain became the latest casualty of the revolving-door hosts at "The View." Originally citing her desire to stay in Washington with her family, McCain later said that in truth, she was fed up with the "unhinged and disorganized and rowdy" backstage atmosphere, and the lack of conservative representation among the cast and crew (via Variety). 
"For me personally, it felt extremely isolating because of my political ideology. I was the only conservative on the show. The third year, they ended up hiring a producer for me who was also conservative," McCain said of her experience working on the hit daytime show. 
However, despite her distaste for the job, McCain still apparently feels invested enough in it to want a say in who takes her place. According to Page Six, McCain submitted to the executive producer a list of suggestions for a possible replacement. All were notable female conservative media figures, although, one stood out as McCain's top choice.
Meghan McCain's suggested replacement is a notable conservative figure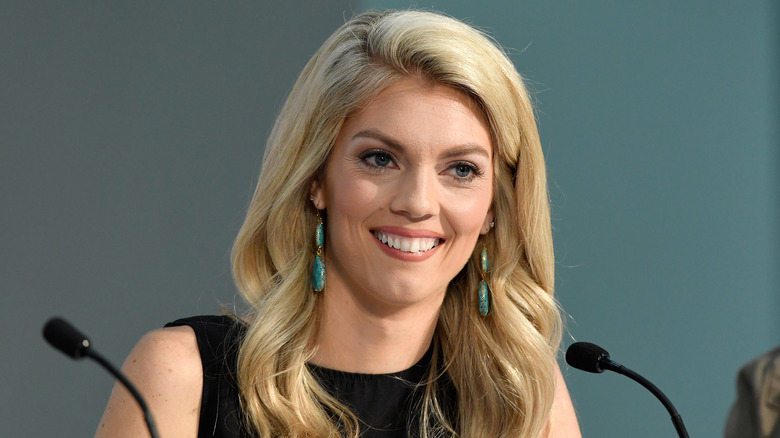 Michael S. Schwartz/Getty Images
Per Page Six, at the top of Meghan McCain's list was Liz Wheeler. The former host of the One America News Network (OANN) is now hosting her own podcast, "The Liz Wheeler Show." McCain apparently feels that Wheeler meets the show's requirements for a "unicorn" who can debate intelligently with Joy Behar and Whoopi Goldberg without coming off as too extreme or strident.
Wheeler confirmed to Page Six that she has been in talks with the show's producers, saying, "This is encouraging to see 'The View,' with their enormous audience and influence over demographics of key voters, consider more objective voices." She's also a fan of McCain's, often retweeting her posts as a sign of agreement. But despite the endorsement and the interviews, one major issue is likely to stand in the way of Wheeler's filling of the "View" seat.
The dealbreaker for Wheeler regarding joining "The View" is her vaccination stance. The conservative podcast host is unvaccinated against COVID-19 and an outspoken opponent of vaccine and mask mandates. She's no fan of Anthony Fauci's, either. In a tweet last fall, she called him "one of the most dangerous liars our nation has ever known." She also supports the "mass formation psychosis" theory, an unfounded speculation that the public has been essentially hypnotized into blindly following the COVID-19 protocol recommended by Fauci and other health professionals (via Associated Press).