If You're A Gemini, These Are The Books You Need To Read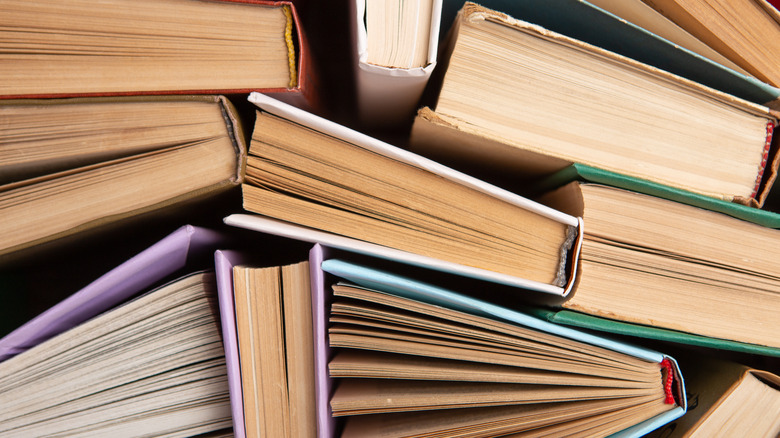 Sensay/Shutterstock
Gemini often get a bad reputation for being flaky and having a short attention span. But what people don't realize is that those born under this astrological sign have so much more going on. As Co-Star Astrology points out, Gemini are fundamentally dynamic, quick-witted, perceptive, and curious. Their collective need for constant intellectual stimulation means that many great writers are Gemini. In fact, according to LitHub, Walt Whitman, Ralph Waldo Emerson, Dr. Cornel West, Rachel Carson, Jamaica Kincaid, Svetlana Alexievich, Louise Erdrich, Alexander Pope, W.B. Yeats, Allen Ginsberg, and Sir Arthur Conan Doyle are among those born under the sign of the twins.
Perhaps so many Gemini are drawn to reading and writing because they are "governed by Mercury," the planet typically associated with communication, per Allure. According to the outlet, "Communication is paramount for them, and they require fluent streams of transmission." When these "streams" come in the form of books, Gemini are happy to stop talking and devour books that are part puzzle and part entertainment — especially if there's a chance that the novel will challenge their worldview. But for those who have set New Year's resolutions to read more, picking up a book to start can be daunting. To help narrow down your options, we've rounded up some of the best books for Gemini.
Gemini love books that will make them think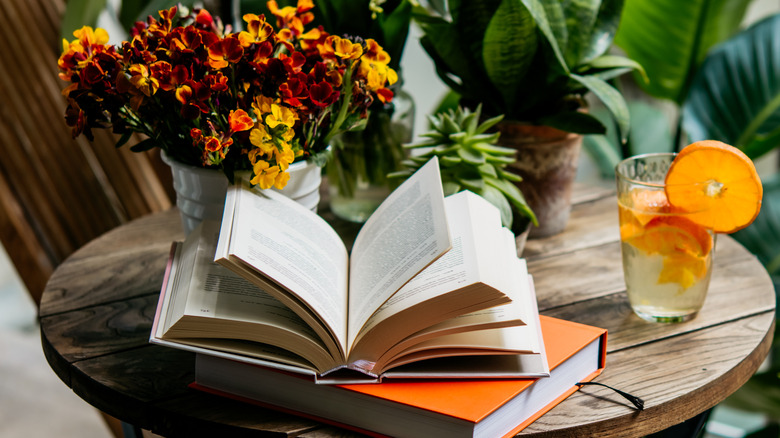 Yulia Grigoryeva/Shutterstock
Gemini are intellectuals who are constantly looking for their next big idea or hobby. Therefore, they need to dig into nonfiction to help satisfy their need for intellectual stimulation and engagement. Writer Esmé Weijun Wang is a fellow Gemini who perfectly exemplifies the adaptability associated with this star sign. Wang also demonstrates the duality that Gemini are known for, as she has penned both fiction and nonfiction books, per her official website. Her essay collection, "The Collected Schizophrenias," paints a vivid picture of what living with schizophrenia feels like. It's also a critique of the mental health system in the United States, and how little it does to help and support the people who need it, especially those who are "high functioning."
Another Gemini writer that fellow Gemini will enjoy is Morgan Jerkins, who has been called "one of the smartest young writers of her generation" (according to reviews on MorganJerkins.com). Like Wang, Jerkins writes both fiction and nonfiction. Gemini will enjoy books that challenge their worldviews, and Jerkins' book "Wandering in Strange Lands: A Daughter Of The Great Migration Reclaims Her Roots" does just that. The novel recreates her ancestors' journeys across the American South through interviews and photos. In fact, Jerkins is able to trace her family's history back 300 years "with the insights and recollections of black people she met along the way — the tissue of black myths, customs, and blood that connect the bones of American history."
Gemini will love these psychological thrillers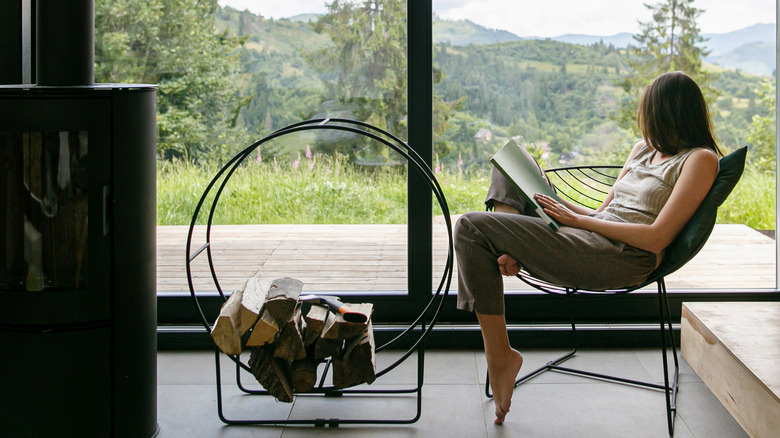 Bogdan Sonjachnyj/Shutterstock
Psychological thrillers can be a sweet spot for Gemini, especially because they often contain strong themes of duality (the trait for which Gemini are perhaps most well-known). Gillian Flynn's "Gone Girl" is a great example of this. With so many twists and turns, it's a book that will keep and hold any Gemini's attention. Like "Gone Girl," Carole Johnstone's "Mirrorland" digs so hard into the psychological that readers will have a hard time guessing what's real and what isn't. The novel features a set of twins as the main characters, and when one goes missing, the other returns back to the house she grew up in to try and piece together what happened to her sister. Thrillers like these two books are sure to appeal to Gemini readers, whose minds are "an endless race track," per Co-Star Astrology. "They're constantly scanning under the surface of their current reality for something that they haven't seen before." 
For a book that details the possible pitfalls of being deceitful or "two-faced," Gemini might enjoy "Astrid Sees All" by Natalie Standiford. The NYC-based thriller follows two best friends, who happen to look so much alike that they could be twins. Set in the art and club scene of New York's East Village in 1984, there's a lot of details that pattern-recognizing Gemini are sure to pick up on, making this a high-speed, attention-grabbing read.