Laura Coates Opens Up About Getting Rejected By Jeopardy!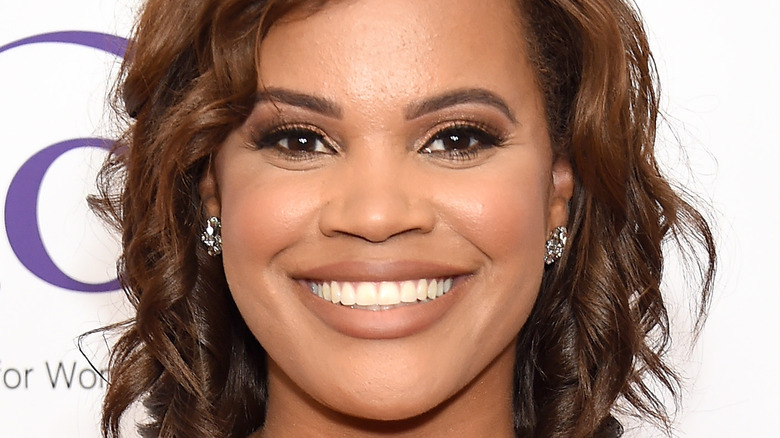 Gregg Deguire/Getty Images
Since former "Jeopardy!" host Alex Trebek died in November 2020, several celebrities have taken over hosting duties. Immediately following his death, celebrities like Katie Couric, Dr. Mehmet Oz, Aaron Rodgers, Anderson Cooper, Savannah Guthrie, and more, according to Parade. Another guest host, former "Jeopardy!" executive producer Mike Richards, came under fire when it was revealed that he had previously made offensive remarks about Jewish people, Asians, people receiving unemployment benefits, women, and more. These comments appeared in episodes of Richards' podcast. Though Richards attempted to apologize after these comments were discovered, the Anti-Defamation League said that Richards' "disparaging remarks about Jews, women [and] Asians are no laughing matter. Stereotyping is an entry point to hate and his apology lacks acknowledgment of its harm. This reported pattern warrants an investigation," according to CNN. Richards stepped down from his role at "Jeopardy!" shortly after these comments were made public.
In a statement released in December 2021, Sony Pictures Entertainment stated that "The Big Bang Theory" actress Mayim Bialik and former "Jeopardy!" winner Ken Jennings would continue to share in hosting duties on the show throughout 2022. After Richards stepped down, Bialik, who is also a neuroscientist, took over hosting duties on "Jeopardy!" and quickly became a fan-favorite, according to NBC News.
CNN legal analyst Laura Coates was rejected for a Jeopardy! hosting gig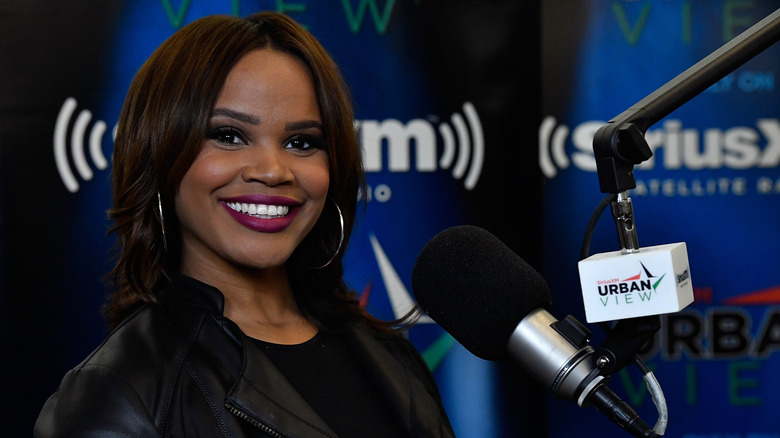 Larry French/Getty Images
Prior to his death, Alex Trebek mentioned a few people who might make good replacements for him as a host on "Jeopardy!" One of these potential replacements was CNN legal analyst and radio host Laura Coates. "There is an attorney, Laura Coates. She's African American and she appears on some of the cable news shows from time to time. Very bright, very personable," Trebek told TMZ. 
"I actually was as shocked as anyone else was when he first said it ... and I was thrilled when he said my name," Coates told Tamron Hall on her talk show on Monday, per the New York Post. "I thought, 'My God. This person that I have watched my whole life really, even knows my name let alone thinks that I would be worthy enough to fill his shoes which frankly can't be filled?'"
During her interview with Hall, Coates also admitted that she was rejected for a hosting position on "Jeopardy!" despite being favored by Trebek. "I asked for the opportunity when it came time, when they were looking for people to possibly fill in," Coates told Hall, per People. "I certainly raised my hand and knocked on doors and found them closed. And I asked for the opportunity. I was told 'no,' which is one of those moments when you have to remember to wear your own jersey. You have to remember to continue to be your own champion in other respects and sometimes the vision that you have for yourself — or those that surprise you, other people — don't align with what happens, and that happened there."