Fox News Host Laura Ingraham Wavers When Asked About Donald Trump's Potential 2024 Run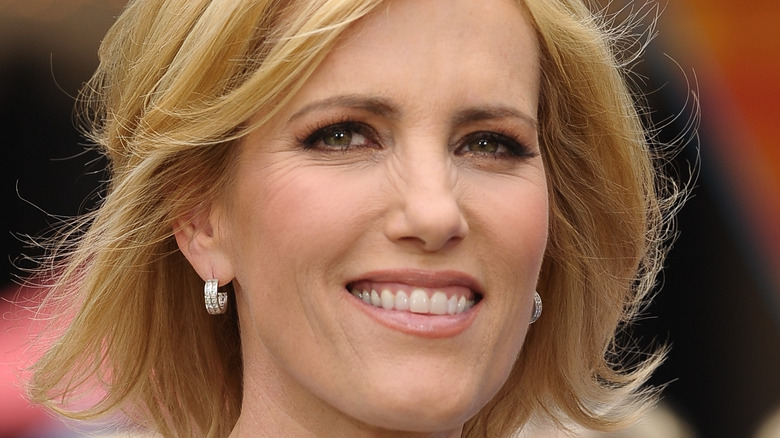 Noel Vasquez/Getty Images
Since his presidential election run in 2016, one of former President Donald Trump's biggest fans has been Fox News host Laura Ingraham. In fact, as Northern Virginia Magazine reported, her staunch support of Trump might have landed Ingraham her very own show on Fox News, "The Ingraham Angle," back in 2017. Throughout many of Trump's more unpopular acts as president, like immigrant detention centers, Ingraham remained one of Trump's most outspoken champions.
However, it was revealed that she was one of the Fox News personalities to send a panicked text to former White House Chief of Staff Mark Meadows during the January 6 riot at the Capitol. "This is hurting all of us. He is destroying his legacy," Ingraham texted Meadows of the impact the riot would have on Trump's legacy, per The Hill. During her show, though, Ingraham criticized the rioters at the Capitol without mentioning Trump. "Both publicly and privately I said what I believe: that the January 6 breach at the Capitol was a terrible thing," Ingraham said during an episode of her primetime show just after the Capitol riot. "Crimes were committed. Some people were unfairly hounded and persecuted, but it was not an insurrection. To say anything different is beyond dishonest and it ignores the facts of that day."
During a recent interview, Ingraham might have suggested that her support for Trump has run its course.
Ingraham might not be supporting Trump during his potential 2024 run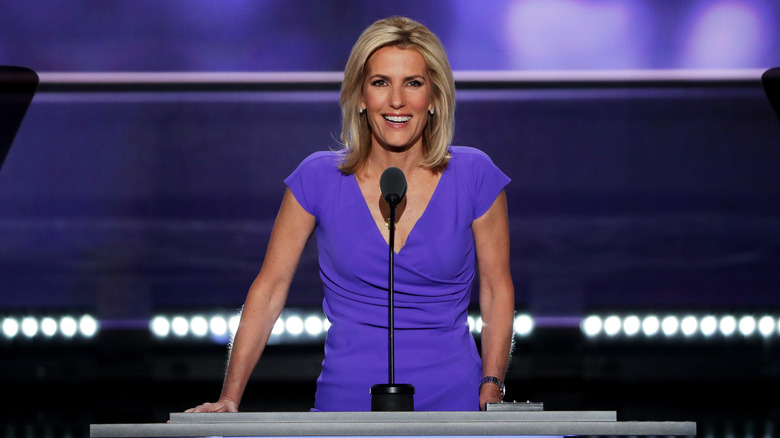 Alex Wong/Getty Images
Though former President Donald Trump hasn't confirmed that he will be running for the 2024 presidency, he has heavily suggested that he will be taking another chance at stepping back into the White House. For months, he has been speaking about the joy that his supporters will feel when he makes his "announcement." However, Trump has only yet to not-so-subtly hint at what this announcement might be, per The Hill. During an interview with Fox News in November 2021, Trump mentioned that he would not make this official announcement until after the 2022 midterm elections.
While speaking with Northern Virginia Magazine in an interview published last week, Fox News host Laura Ingraham made it seem as though her support of Trump was wavering ahead of the announcement of his 2024 presidential run. "I'm not saying I'm there for him yet," Ingraham said when asked by the outlet if she would support Trump if he were to run in 2024. "But I think whether he runs or not — I mean, his policies worked. Trump's blueprint for policy — a forward-looking, optimistic set of pro-America policies — that blueprint, without a doubt, is winning."