Why Wes Ramsey Is Thankful For General Hospital Co-Star Laura Wright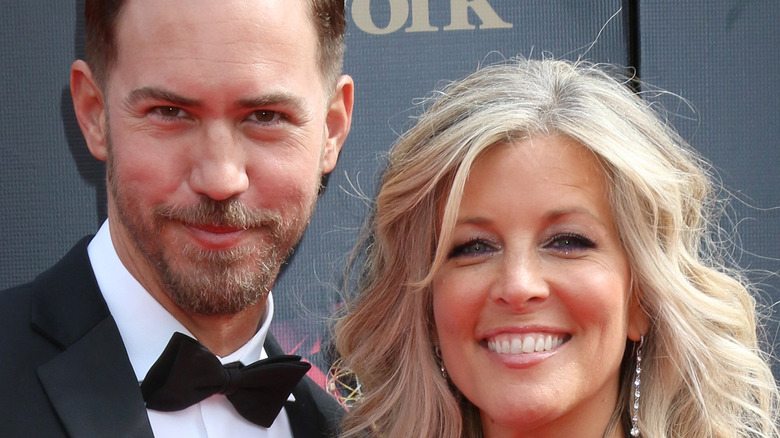 Kathy Hutchins/Shutterstock
On "General Hospital" Wes Ramsey and Laura Wright rarely cross paths on-screen as impossible-to-kill cartoon villain Peter August and angry, sad, longtime self-proclaimed victim Carly Cortinthos. Sure, Carly was angry when Peter set up her best friend and sudden love of her life, Jason Morgan (Steve Burton) for Franco Baldwin's (Roger Howarth) murder and hatched a plot to bring him down (via Soaps.com), but that story was dropped within a few weeks and Carly and Peter went back to their separate storylines.
As of this writing, Peter is behind bars for a myriad of crimes (via Soap Hub), yet still manages to torture Maxie Jones (Kirsten Storms). As for Carly, she is lamenting to anyone who will listen that her husband, Sonny Corinthos (Maurice Benard), fell for someone else when he had amnesia (via Soaps.com). While it doesn't ever seem to be a good day for Peter and Carly in the fictional town of Port Charles, in real life Ramsey and Wright enjoy a real-life romance without the sturm und drang they usually play in love stories on screen.
Wes Ramsey found true love with Laura Wright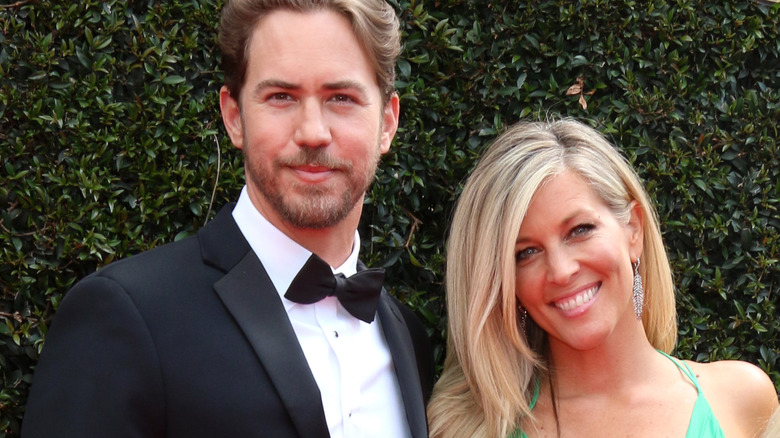 Kathy Hutchins/Shutterstock
Although Wes Ramsey and Laura Wright first met many years ago on the now-defunct CBS soap opera "Guiding Light" where he played Sam Spencer and she played Cassie Layne, they didn't start dating until many years later after meeting at a 2017 Daytime Emmy Awards party in Los Angeles. According to Soaps In Depth, Ramsey knew right away something special had happened when he and Wright reconnected. "What seemed to the outside world as a coincidence of circumstance — running into each other at a party after so many years — I knew instantly in that moment that my life as I knew it was shifting," Ramsey said at one time.
In November of 2021, Ramsey took to Instagram to share with the world how grateful he is to have Wright in his life.
"When you find the balance of laughter [and] trust, the freedom to embody & empower your truth, that best friend, listener & reflection of what feels magical about life, know that you've arrived where you were always meant to be, but also believe that you deserve to be there," Ramsey wrote. "Thank you for helping me to see the best man that I could be."
While it remains to be seen if Wright and Ramsey ever share screen time again as Carly and Peter, when the actors leave their characters behind each day, it's clear to see that when the cameras stop rolling, real-life love is in the air.