What Happened To Avi Kaplan Of Pentatonix?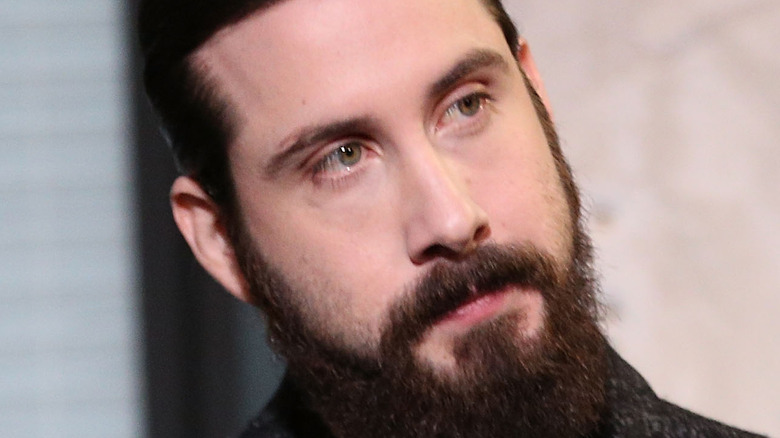 Robin Marchant/Getty Images
The stunning transformation of Pentatonix, the a capella group formed in Arlington, Texas, that went on to become an international sensation, has over time included a transition of members (via Live About). Most notably, the group's original bass singer, Avi Kaplan, left a few years ago, and his spot was soon filled by Matt Sallee. Now with Sallee, Pentatonix continues to release music, including covers, original songs, and holiday tracks.
According to Live About, Pentatonix's career as a group began when they won the 2011 season of "The Sing Off," a singing competition series focused on a capella music. They went on release several albums of covers, including Lorde's "Royals" and a medley of Daft Punk songs simply called "Daft Punk," and later transitioned to writing their own music. In the beginning, the group consisted of Mitch Grassi, Scott Hoying, Kirstin Maldonado, Kevin Olusola, and Kaplan, the latter of whom began releasing solo music in 2017. However, he isn't the first member to release solo music. Maldonado released her debut solo single "Break A Little" the same year (via YouTube) but remained in the group.
While Maldanado and the rest of the group's members pursued solo careers while remaining in the group, Kaplan ultimately left. But what happened to him?
Avi Kaplan returned to his folk music roots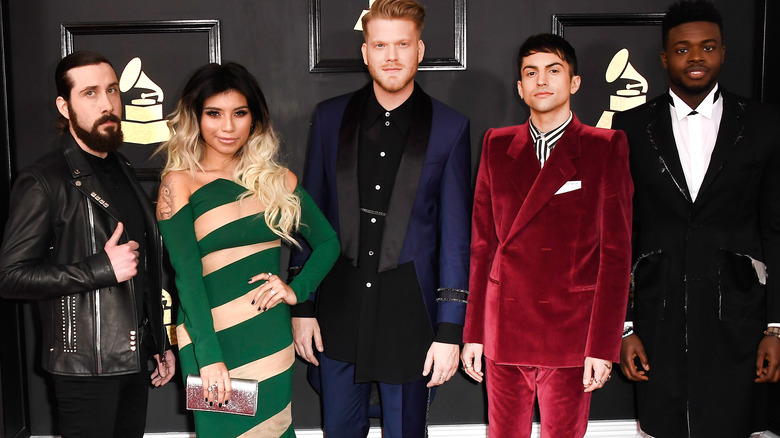 Frazer Harrison/Getty Images
The truth about Pentatonix is that their music, whether covers or original, remains rather steadily in the pop realm. Kirstin Maldonado's solo music is also pop music, but a defining reason why she remained in the group while Avi Kaplan left is because his solo music isn't pop. Rather, as explained by Billboard, Kaplan thoroughly loved folk music before joining the a capella group, and he wanted to return to these roots, which meant leaving the group once and for all. Luckily for him, their countless albums and world tours provided him a large platform from which to bounce off.
Kaplan released his first solo music in 2017 and has continued to release music since. (Interestingly, later in 2017 Kaplan shared a failed relationship with YouTube personality Trisha Paytas, though the former Pentatonix member kept it a secret even though Paytas later revealed it on Twitter.) According to Screen Rant, Kaplan explained in a video surrounded by his bandmates that his leaving was friendly and that he missed his family and friends with all of the hard work that went into being in the group. The video was posted to their Facebook page in May 2017 and his last show was in September of that year.
As explained by Billboard, Kaplan continues to release music. His second EP, "I'll Get By," was released in 2020, and his latest single, "First Place I Go," was released in November 2021. From here, there are only higher goals to be met for a professional like Kaplan.