Details We Know About Sidney Poitier's Cause Of Death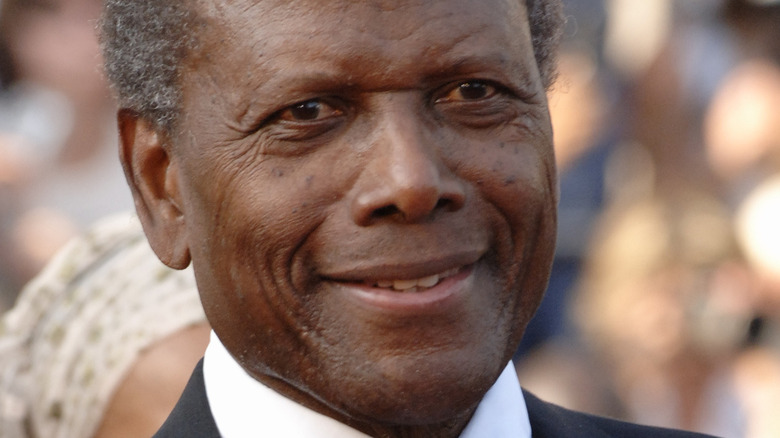 Featureflash Photo Agency/Shutterstock
When the news of trailblazing actor Sidney Poitier's death broke, the entertainment industry joined in mourning. During the Golden Age of Hollywood, Poitier was one of the only Black actors getting consistent work. According to the Associated Press, he once said in an interview, "I made films when the only other Black on the lot was the shoeshine boy," adding, "I was kind of the lone guy in town."
The "A Raisin in the Sun" star tragically passed away at the age of 94 on January 6 (via The Guardian). His death was announced by the Prime Minister of the Bahamas. The Deputy Prime Minister, Chester Cooper, made a moving statement about how he was "conflicted with great sadness and a sense of celebration when I learned of the passing of Sir Sidney Poitier," adding, "Sadness that he would no longer be here to tell him how much he means to us, but celebration that he did so much to show the world that those from the humblest beginnings can change the world and that we gave him his flowers while he was with us."
When news about his passing broke, there was not a cause of death given. Now, we are learning more about the circumstances surrounding the beloved actor's health problems and final days.
The legendary actor's cause of death has been released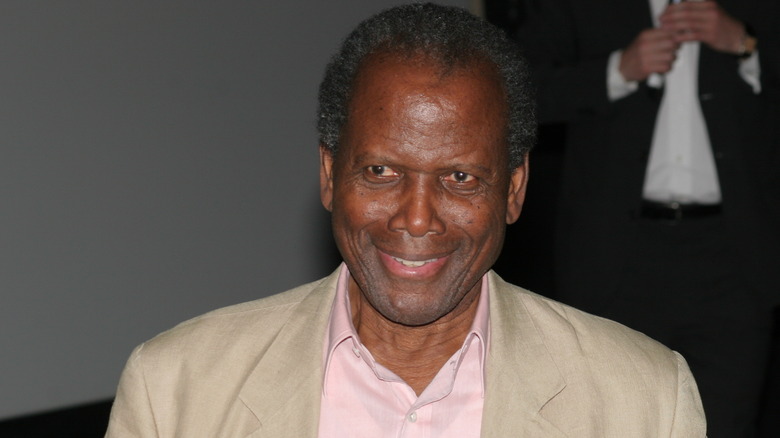 Denis Makarenko/Shutterstock
TMZ reported that Sidney Poitier's cause of death was a combination of health complications. His death certificate cites heart failure, Alzheimer's dementia, and prostate cancer as causes of death, and that he passed away at his Beverly Hills home and will be cremated.
Poitier was diagnosed with prostate cancer at the age of 66 in 1993 (via Page Six). He was able to get surgery that saved his life and put him into remission. However, it seems the cancer returned later in his life and his struggles with Alzheimer's dementia was not known by the public.
Poitier is survived by his wife, Joanna Shimkus, and his four daughters. Sydney Poitier, one of his daughters, shared a beautiful tribute to her father. She wrote, "We thought we were taking care of him. I see now that the truth is he was still taking care of us," adding how much he helped her throughout the last few years. "He was reminding us, particularly in these uncertain times, of the power of GOODNESS. That even when the body is fading and things seem to be falling apart around us, the goodness remains," (via People).