Andy Cohen Reveals His Favorite Real Housewives Moms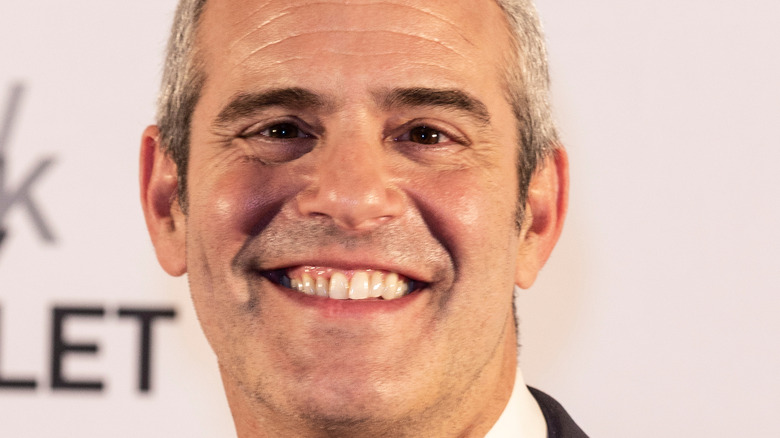 lev radin/Shutterstock
Andy Cohen has been the dedicated steward of the "Real Housewives" franchise ever since its original iteration, "Orange County," debuted in 2006. The lovable presenter, who also shepherds the explosive reunions — most of which are now released in multiple installments — has quickly become synonymous with the glamorous ladies he takes to task. Happily, Cohen, a long-time fan of reality TV himself, hasn't had his interest dulled by glimpsing behind the curtain. As he reasoned to Interview magazine, "If I wasn't a fan, I don't think I would still be on this train so many years into it."
Cohen added, "I don't like, I love watching the 'Housewives.' I think it's a great show. I think they're all great. If I didn't, I think I would be running some kind of scam. I'd be trusting an outfit I didn't believe in. I believe in it and I love it." The talk show host, who now counts many of the Housewives as friends IRL, is understandably hesitant to play favorites with the women. However, Cohen is more than happy to divulge who his picks are for the greatest ever "Real Housewives" moms, arguing the ladies who made the ladies we all love to watch are equally enthralling in their own right. 
Andy Cohen has a lot of love for these scene-stealers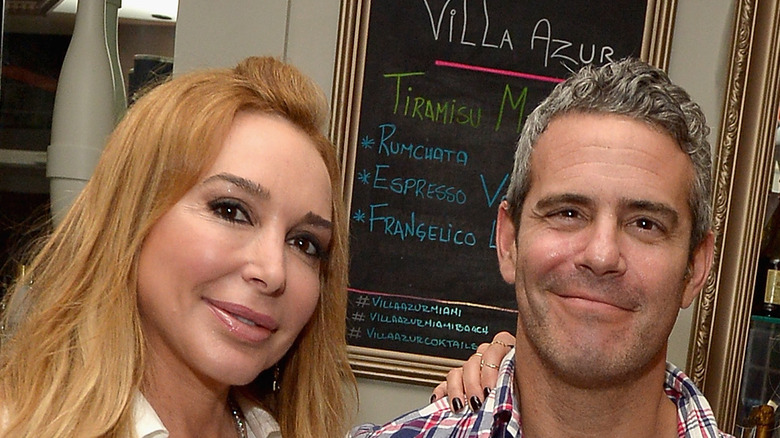 Gustavo Caballero/Getty Images
The "Real Housewives" franchise boasts many, er, unique mothers — even when they mean well, often it's too much. Luckily, Andy Cohen's got love for all of them, the more intense the better, as he detailed during an episode of "Watch What Happens Live" (via Twitter). Coming dead last, but still making the top 5, was "Real Housewives of New Jersey" star Margaret Josephs' mom, Marge Sr. From getting mother-daughter facelifts, to showing her kid up as the real partier of the two, Marge is truly one of a kind. 
Coming in at No. 4 was Dale Mercer, mother to "Real Housewives of New York" alum Tinsley Mortimer, whose dedication to her daughter bordered on obsessive at times, but who was never less than entertaining. Next up was "Real Housewives of Dallas" star D'Andra Simmons' mom, Mama Dee, whom Cohen hilariously quipped would probably claim she couldn't care less about appearing on such a list. 
Just missing out on the top spot was Mama Joyce, mother to Kandi Burruss, of "Real Housewives of Atlana," who gave new meaning to the phrase "a mother's love" and never backs down from a fight (hopefully coming in second doesn't set her off). The number one "Real Housewives" mom, though, was Mama Elsa. The late, great mother of "Real Housewives of Miami" star Marysol Patton was a treasure in the show's early seasons. Cohen himself put it perfectly when he stated emphatically, "I love her."